Advanced Internet Technologies (AIT) is a US-based web hosting company, which provides email hosting services along with various other hosting solutions. Its email service comes with numerous features including address book, calendar, briefcase, drag-and-drop message management, privacy protection, and spell-checking. While AIT email hosting provides these many features, the limitations it presents in terms of storage capacity, number of email accounts, security, and technical support may not be adequate for the needs of modern businesses. Hence, users looking to improve their email hosting services consider migrating to Office 365 to access a range of features and tools that can help them achieve their goals. In this article, we will explain how to migrate from AIT to Office 365.
What Are the Advantages of Migrating from AIT to Office 365?
Here are some of the benefits of migrating from AIT to Office 365.
Microsoft 365/ Office 365 comes with Microsoft-managed cloud-connected applications such as Word, Excel, and PowerPoint as well as additional services and collaboration tools including Teams, SharePoint, OneDrive, and Yammer.
Microsoft 365/ Office 365 provides advanced analytics tools like Power BI, which allows users to analyze data and gain valuable insights into their business.
Microsoft 365/ Office 365 provides enhanced security features like data loss prevention, encryption, and threat management, helping businesses to protect their sensitive information from any cyber-attacks.
Microsoft 365/ Office 365 incorporates a variety of AI-powered features, such as PowerPoint Designer, Ideas in Excel, MyAnalytics, Dictate, Translator, and Microsoft Stream's transcription capabilities, that enable users to work more efficiently.
Microsoft 365/ Office 365 includes Project, which is a comprehensive project management tool that enables users to plan, execute, and manage projects of all sizes, including timelines, budgets, and resource allocation.
Steps for Migrating Emails from AIT to Office 365
Here are the steps for migrating emails from AIT to Office 365 using the IMAP method.
Assign Microsoft 365/ Office 365 licenses to the users who will be migrating from AIT to Office 365.
Navigate to File > Add Account and add an AIT account.
Select "Let me set up my account manually."
Go to "Advanced options."
Choose "IMAP service" and set up the AIT account.
Obtain the login details of AIT email users as well as the admin's credentials in an Excel file in CSV format and enter it in the Microsoft 365 admin center.
In the Exchange admin center, go to Recipients > Migration > More > Migration endpoints to create migration endpoints and add the AIT IMAP server details.
Create migration batches and initiate the migration process.
Update the DNS records to redirect emails to Microsoft 365/ Office 365 mailboxes.
Stop the synchronization between the mailboxes and delete the migration batches from the Exchange admin center.
Apps4Rent Can Help with AIT to Office 365 Migration
Migrating from AIT to Office 365 can help businesses optimize workflows, streamline data management, improve communication and collaboration, protect their data, and ultimately increase their performance and profitability.
As a Microsoft Solutions Partner, Apps4Rent has performed more than 10,000 Office 365 email migrations and can help you in migrating data from AIT to Office 365 without any data loss or downtime. Reach out to our Microsoft-certified experts, who are available 24/7 via phone, chat, and email for assistance.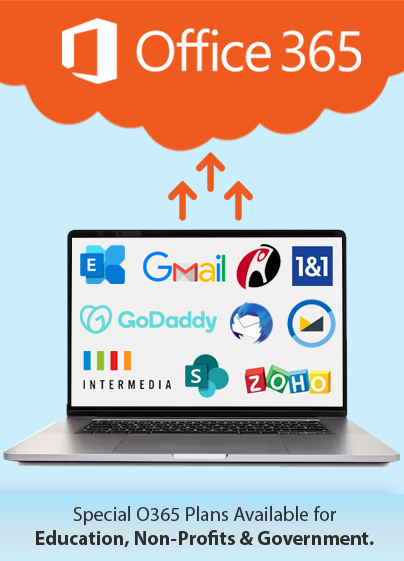 Get FREE migration from
AIT to Office 365