Many businesses continue to use clunky on-premises systems even to store small volumes of data that comprises of documents, spreadsheets, and videos. These file servers are becoming increasingly difficult to maintain. In most cases, it does not make economic or business sense to procure and maintain complex on-premises servers to store small volumes of data. This is particularly true for smaller businesses that do not require a significant level of file sharing within the organization or with external stakeholders. Opting for cloud services is much more affordable and secure than storing such content on private infrastructure. Let us explore how to migrate from a file server to OneDrive for Business.
When to Migrate from On-Premises File Server to OneDrive for Business?
OneDrive for Business is a solution that is best used by individuals who need to share files occasionally. It is used for storing personal files that are seldom used by other team members. OneDrive for Business can be used as a storage solution for protecting business-related personal files that can be accessed from anywhere using compatible devices.
It can be used in the following scenarios in place of on-premises file servers.
Users have to store documents such as meeting notes, drafts, scripts, and other items that have to be shared with other colleagues.
Businesses need to ensure that all their employees' data is available even after they have left the organization or are away.
A few people have to collaborate on certain documents.
Additional security is required for some files that cannot be secured on-premises.
Data that is stored centrally has to be synchronized between several devices.
How Can Data Be Migrated From File Server to OneDrive for Business?
OneDrive for Business is already a part of the SharePoint subscription in Microsoft 365. Moving data to OneDrive for Business is similar to File Server to SharePoint Online migration. Here are some of the methods that can be used for migration.
Using OneDrive Sync
The most widely used method for migration is the OneDrive Sync client. This tool is useful for synchronizing files and folders stored on physical drives to the cloud so that users can work on them offline. It is possible to use third-party storage services in combination with Microsoft 365. So, data can be imported by mapping drives with OneDrive for Business, or in some cases, allow such solutions to access Office files directly to support hybrid scenarios. This method is best used when the size of the file to be migrated is fewer than 100 GB. Also, it cannot be used to synchronize some types of files (eg. TMP) or drives.
Leveraging SharePoint Migration Tool
The SharePoint Migration Tool (SPMT) can also be used for migrating content from some file servers, network and local file shares, and older on-premises SharePoint Servers to OneDrive for Business. However, the tool has certain limitations in the sense that it is not robust enough to manage complex scenarios and large quantities of data. Users often complain of issues such as permission mapping, inability to open certain types of files, errors, and so on.
Utilizing Third-Party Migration Tools
In some cases, the features that are not supported by OneDrive Sync or SharePoint Migration Tool (SPMT) are critical for businesses. Several times, users realize that they don't have the files that they need on OneDrive for Business after migrating them from their legacy file server because the tool did not support it. Such issues can be mitigated by using third-party tools. However, the features available on these tools are widely different. So, businesses have to be careful with their choice of tools. Moreover, troubleshooting issues would still require a file server to SharePoint Online migration expert's assistance.
Apps4Rent Can Help with File Server to OneDrive for Business Migration
OneDrive for Business can be a good replacement for legacy on-premises file servers. It can improve data security and collaboration while reducing costs. Although OneDrive for Business as a service is available as standalone plans, it is better to upgrade to a Microsoft 365 plan that includes the full-featured SharePoint Online service along with other applications such as Teams, Excel Online, and Word Online. As a Tier 1 Microsoft CSP, Apps4Rent can assist with file server to OneDrive for Business migration with 24/7 phone, chat, and email support. Contact us today for the best Office 365 plans for your business.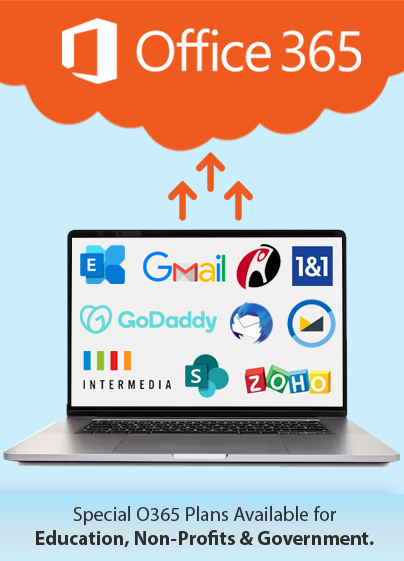 Get RISK-FREE migration from
File Server to OneDrive