GreenGeeks is a US-based web hosting company, which provides email services along with many other solutions. Its email service comes with 50 email accounts with the basic plan and allows users to create personalized email addresses. It also provides other features such as built-in caching, unlimited databases, and free nightly backup. However, these features may not be sufficient to cater to the needs of modern businesses such as additional collaboration tools like shared calendars, video conferencing, data analysis, and comprehensive email management features. Hence, users prefer migrating to other email hosting such as Office 365 for advanced capabilities. In this article, we will explain how to migrate from GreenGeeks to Office 365.
What Are the Advantages of Migrating from GreenGeeks to Office 365?
Migrating from GreenGeeks to Office 365 can offer several advantages for businesses and organizations. Here are some of them:
Microsoft 365/ Office 365 comes with productivity applications including Word, Excel, and PowerPoint, and collaboration tools including Microsoft Teams, Yammer, and Project Planner. These tools facilitate real-time collaboration, document sharing, and communication among the team members, enhancing productivity and teamwork.
Microsoft 365/ Office 365 includes OneDrive for Business and SharePoint Online, which allows users to store, share, and collaborate on documents and files in the cloud, simplifying file management and making it easier for teams to work together.
Microsoft 365/ Office 365 offers built-in security features, data loss prevention, and compliance tools to help protect an organization's data and meet regulatory requirements.
Microsoft 365/ Office 365 is cloud-based, which means users can access their applications and data from anywhere with an internet connection. This flexibility can be especially valuable for remote work and mobile employees.
Microsoft regularly updates and maintains Office 365, ensuring that users always have access to the latest features, security patches, and improvements without the need for manual updates.
Steps for Migrating Emails from GreenGeeks to Office 365
Here are the steps for migrating emails from GreenGeeks to Office 365.
Create Microsoft 365/ Office 365 accounts for users to be migrated and assign them licenses.
Add the GreenGeeks domain to Microsoft 365/ Office 365.
Create the list of users from the GreenGeeks admin console using the admin username and password and add the details to the username and password fields in an Excel sheet.
Create migration endpoints within the Exchange admin center by navigating to Recipients > Migration > More > Migration endpoints.
Enter the GreenGeeks IMAP server details.
Once the GreenGeeks migration process is completed, change the DNS records to route emails from GreenGeeks mailboxes to Microsoft 365/ Office 365.
Once the emails are routed directly to Microsoft 365/ Office 365 mailboxes, stop the synchronization between the mailboxes and delete the migration batches from the Exchange admin center.
Apps4Rent Can Help with GreenGeeks to Office 365 Migration
Migrating from GreenGeeks to Office 365 can help businesses streamline their various operations, enhance collaboration among team members, and leverage a trusted and versatile cloud-based platform for a more efficient and scalable work environment.
As a Microsoft Solutions Partner, Apps4Rent provides Microsoft 365 migration services and can help you migrate data from various third-party email hosting providers such as GreenGeeks to Office 365. Reach out to our Microsoft-certified experts, who are available 24/7 via phone, chat, and email for assistance.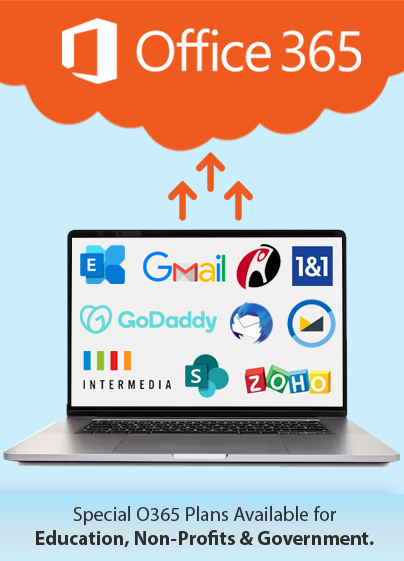 Get FREE migration from
GreenGeeks to Office 365