If you were one of those companies to adopt email communication technology before it became mainstream, you probably are (or were) a user of IBM Lotus Notes. Back in the day when it had no competitors, IBM completely dominated the market with its email system, Lotus Notes. The application had numerous features that its competitors couldn't have possibly imagined. However, the times have changed now, and IBM Lotus Notes has been left behind by the likes of cloud-based productivity suites like Office 365. When times change, it is wise as a business to move with them. Hence, in this article, we discuss how you can perform an Office 365 migration from Lotus Notes.
Advantages of Migrating from IBM Lotus Notes to Office 365
If you claim that you are content with IBM Lotus Notes and demand a reason for us suggesting you migrate emails to Office 365, we can give you many. There are numerous reasons why you may want to migrate your mailboxes from IBM Lotus Notes to Microsoft Office 365. Some of them are:
IBM Lotus Notes as an application is not as user-friendly as Microsoft Office 365.
Office 365 uses less RAM to store the mailbox information compared to IBM Lotus Notes.
Previously, users have reported synchronization issues between two internal systems, for instance, IBM Lotus Notes and IBM Domino Server.
Migrating to Office 365 also allows users to gain useful features like VoIP, PBX, cloud storage, and more.
Cost-wise, Office 365 is much more affordable compared to IBM Lotus Notes. Whether your business has a turnover of $1 million or $100 million, Office 365 has something for all kinds of businesses.
Those are only a few benefits you enjoy when you migrate emails to Office 365. Aside from those, there are other reasons as well. However, you get the point – Office 365 is cheaper, more user-friendly, and more versatile than IBM Lotus Notes.
Steps While Lotus Notes Migration to Office 365
Migrations can be complex. Migrating your mailboxes from Lotus Notes to Office 365 can be difficult, but it is still doable given that you have enough time and resources. You may opt for a manual migration that is performed through the IMAP connector, or you can choose an automated O365 migration.
If you want to migrate mailboxes from Lotus Notes to Office 365 the easy way, you can always choose any third-party software. However, if you are interested to learn how the migration takes place, the manual method is advisable. Additionally, with the manual method, you do not risk revealing your computer to some third-party software which you have no idea about.
The manual Lotus Notes migration process has four steps:
NSF database files backup for Lotus Notes
Creation of new user mailboxes in Office 365
Configuration of IMAP connections (TCP/IP ports) for the user accounts
Synchronize emails from Lotus Notes to Office 365 via an IMAP connection
We shall go through each step in detail to help you perform a manual migration by yourself from IBM Lotus Notes to Microsoft Office 365.
Before we begin the migration, we advise that you inform your employees about the whole process. Mailbox migrations can get messy if the employees are uninformed about them; to avoid the chaos, ensure to send out emails regarding the event and be ready to answer any questions your users may have. Once you have got that covered, we can begin the migration process by following the steps below:
Perform a Lotus Notes Backup

During migration, there are chances of things going wrong, so it makes sense to back up the data in your IBM Lotus Notes by backing up the NSF database files containing the information about users' mailboxes. Backups are important because they provide a restore point (of sorts) that you can use if your migration process fails and the NSF files are corrupted.

Create Mailboxes for Users on Office 365

You need to create a new mailbox for each user account that you are planning to migrate from Lotus Notes to Office 365. For the ease of cross-verification, ensure that all the details are the same between the Office 365 user profile and their Lotus Notes email client profiles.

Enable the IMAP Ports for Users

The IBM Lotus Notes to Office 365 manual migration takes place through the IMAP protocol, so you need to enable the TCP/IP ports for all users whose mailboxes are to be migrated to Office 365. To do this, follow the steps given:

Navigate to the 'Domino Administrator' tab in your Lotus Notes
Click on the 'Configuration' tab in 'Domino Administrator'
Choose the appropriate Server file (or document)
Go to 'Ports' tab, then 'Internet Ports' and then 'Mail'
Change the 'TCP/IP Port Value Status' to 'Enabled' for the Mail (IMAP) settings (leave the default TCP/IP port number value to '143' as that seems to correspond with the IBM Domino server)
Click 'Save' to apply the changes

Establish a Connection with the IMAP Connector

With the TCP/IP ports of users' accounts enabled, it should now be easy to establish a connection through the IMAP connector present in the IBM Lotus Notes email client. You can now directly synchronize your Lotus Notes email data to Office 365 once the connection has been successfully established. Depending on the amount of data you are migrating, the process may take longer.
Once the process completes, your Office 365 migration process is complete. All you must do now is to inform your users regarding the same, so they can resume their email communications as before.
IBM Lotus Notes to Office 365 Migration – Things to Note
When performing a Lotus Notes to Office 365 migration, you need to be mindful of the following:
Your NSF files must be no larger than 1 GB for them to be migrated.
You may wish to clean up your users' mailboxes and remove irrelevant emails; this will reduce the total amount of information to be migrated and hence may speed up the process.
Synchronize the address books of your users' accounts before the migration begins. Alternatively, you can drop them an email with the instructions to do so.
You can only migrate up to 15 mailboxes at once since that is the limit of a Lotus Extractor. If you have more mailboxes to migrate, it would need to be done in batches.
Calendar entries from Lotus Notes must be migrated manually.
Verify that your company firewall isn't blocking the process (it may happen)
Backing up your NSF data is crucial because there is a chance of the migration process failing for any reason in which case, you need to perform it again with the IMAP connector.
Ideally, the person performing the migration should be experienced to minimize the chances of mishaps.
We hope this article helped you understand how you can perform an Office 365 migration of your users' Lotus Notes mailboxes. If you feel the process is time-consuming and difficult, you can always get in touch with our experts at Apps4Rent and we will be happy to help you migrate to Office 365!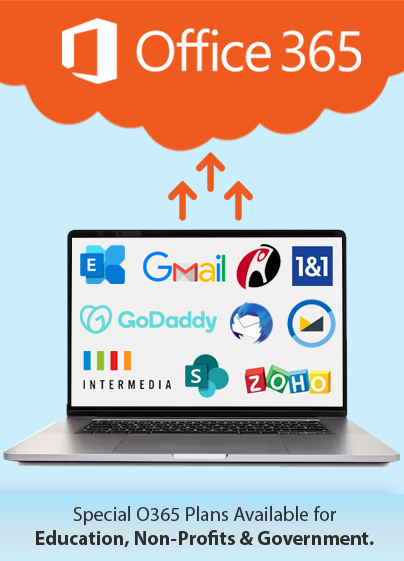 Get FREE migration from
Lotus Notes to Office 365