Jive is a popular social platform used by organizations for intranet and collaboration applications. It provides powerful tools for managing documents and can also be used as a hub for collaboration within organizations. While Jive is integrated with Microsoft applications using connectors, its acquisition by Aurea in 2017 saw it become a more distinct solution. Not all users are comfortable with this development, especially considering the utility of Microsoft's solutions, such as SharePoint, Yammer, Microsoft 365 Groups, Microsoft Teams, and OneNote. In this guide, we will explain how to migrate Jive to Office 365/ Microsoft 365.
What Are the Factors to Consider for Jive to Office 365 Migration?
Unlike Jive, which is primarily an intranet and collaboration platform, Office 365/ Microsoft 365 is a comprehensive productivity suite. Here are some of the factors that have to be considered before performing Jive to Office 365 migration.
The current structure and utility of Jive.
The type of content in Jive that has to be migrated.
The application(s) in Office 365/ Microsoft 365 to which the content has to be migrated.
The migration strategy that has to be used while switching to Office 365.
User roles in Office 365 after the migration is complete.
Let us present to you some ways in which you can use Jive content to Office 365.
What are the Different Office 365 Applications for Migrating Jive Content?
Office 365/ Microsoft 365 offers a host of applications whose uses overlap with Jive. How Jive is being used currently determines the migration strategy and the application to which the content will have to be migrated. Here are some of the options available in Office 365 that can support Jive content.
Jive to SharePoint Online Migration
SharePoint Online is the platform on which the collaboration capabilities of Office 365 are built. While there is an add-on for connecting with SharePoint Online, which can be used to connect Jive Groups with SharePoint Online sites, it would require organizations to have both Jive and Office 365 subscriptions. The alternative is to move content to SharePoint libraries and lists. You can also move Jive comments and discussions to SharePoint pages in such a way that posts can be added as pages and replies would appear as page comments.
Jive to Yammer Migration
If you use Jive primarily for social networking within your organization, Yammer groups might be the perfect substitute for Jive. You can continue Jive discussions on Yammer and can interact and share ideas with organization-wide audiences. The tight integration of Office 365 applications allows users to leverage SharePoint Online with Yammer to collaborate on Yammer. While Yammer might be the closest alternative to Jive for group-collaboration, the fundamental difference in the way content is stored and structured could make the migration complex.
Jive to Microsoft Teams Migration
While Microsoft Teams is most often used as a communication platform for chatting, video conferencing, and team meetings, it can also be used to create public groups with up to 10,000 members. It is ideal for high-frequency communications and private conversations. With the ability to create channels and teams, Microsoft Teams offers many of the capabilities of Jive conversations, and much more.
In addition to these applications, Jive content can also be accessed using OneDrive and OneNote. With Microsoft 365 Groups, users can access shared Outlook inboxes, SharePoint document library, OneNote notebook, Yammer groups, and other resources for collaboration after migrating from Jive.
Apps4Rent Can Help with Jive to Office 365 Migration
There is no one-size-fits-all solution for Jive to Office 365/ Microsoft 365 migration. This is because Jive implementations can vary significantly between organizations, and so will the corresponding Office 365/ Microsoft 365 customizations. As a Tier 1 Microsoft CSP, Apps4Rent has deep expertise in migrating to Office 365 and other Microsoft solutions from various platforms. Our implementation experts are available 24/7 via phone, chat, and email for assistance. Contact us today to resolve your Office 365 migration-related queries.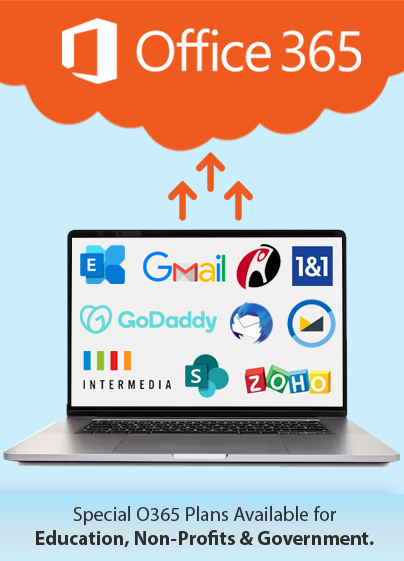 Get FREE migration from
Jive to Office 365