For decades, businesses kept their documents on servers hosted on their premises or dedicated datacenters. Many of the file servers that businesses continue to maintain have aged poorly. They have become large repositories of unused data and files accumulated over decades for later collaboration. These shared files are seldom used by anybody in the organization. In most cases, they cannot even be attributed to the right owners.
Businesses are looking for smarter solutions that can help them manage their documents and contents better and make collaboration more seamless. The shift to cloud computing helps in addressing these needs and a lot more. Let us delve into the intricacies of migrating a file server to SharePoint Online.
Why Migrate from File Server to SharePoint Online?
Although available as standalone plans, as a part of Office 365/ Microsoft 365, SharePoint Online is more than a replacement for on-premises file servers. It is the technology that drives content services across Teams, Yammer, and Outlook for managing, protecting, and collaborating on files in the Microsoft 365 environment. Here are some reasons why you should use OneDrive for Business/ SharePoint Online instead of your legacy file server.
SharePoint Online does away with complex folder structure and uses modern protocols for sharing as compared to the legacy technologies and architecture of on-premises file servers.
The risk of broken inheritances is significantly lower, and managing permissions is a lot easier with SharePoint Online.
The flexibility of SharePoint Team Sites simplifies collaboration by doing away with rigid folder structures and traditional directories.
The central admin console provides unprecedented organizational power to manage permissions for access control and security.
Several applications and services can use the same framework for delivering consistent user experience.
There is greater flexibility in accessing files using the web-based UI or the desktop without consuming disk space on each system.
No external services, such as VPN, are required to access SharePoint Online to access data from different devices or locations.
Third-party applications can be integrated to enhance functionality.
There is a constant evolution of capabilities to address the growing challenges of security, storage, customization, and collaboration.
It is more affordable to implement and maintain as the solution is available as a managed service.
How to Migrate from File Server to SharePoint Online?
Most file servers consist of a mishmash of different types of content than are hard to compress into a single file format and transfer it to the cloud directly. In most cases, businesses need to access content using SharePoint Online, OneDrive for Business, Teams, and other Microsoft 365 applications and have to use tools for the migration.
The native solution provided by Microsoft is to use the SharePoint Migration Tool (SPMT). The file share option can be used to migrate content from the file server to SharePoint Online sites. Alternatively, admins can also use the CSV method for the transfer for larger environments. Although the SPMT is available free of cost, admins often experience issues such as errors, and failures during scans that are difficult to resolve without expertise.
The other solution is to use third-party tools. Although they are paid solutions, they offer more features and better migration experience. Apart from detecting issues like the scan feature on the SPMT, they can also automate resolution, generate detailed reports, and minimize errors in the migration.
Apps4Rent Can Help with File Server to SharePoint Online Migration
While tools can simplify a file server to SharePoint Online or Office 365 migration, the process can still be incredibly complex depending upon the existing system and business requirements. Besides, neither can tools migrate all the content nor customize settings and rules that are important for adopting Microsoft 365 solutions. As a Tier 1 Microsoft CSP, Apps4Rent helps businesses upgrade from legacy on-premises systems to cloud solutions. We have performed thousands of on-premises to SharePoint Online and Office 365 migrations from different platforms in our 17+ years of experience. Contact our migration experts, available via phone, chat, and email, for migrating your file server to Microsoft cloud platforms today.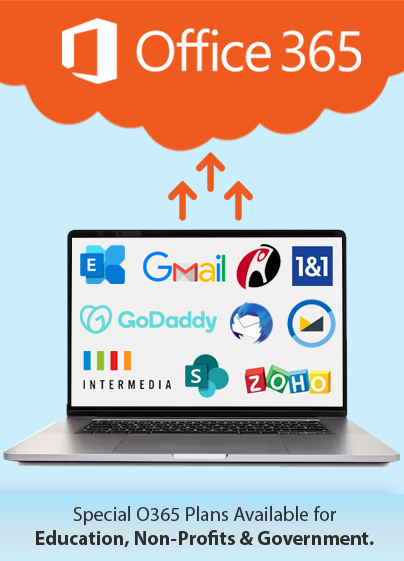 Get RISK-FREE migration from
File Server to SharePoint Online