Organizations use shared mailboxes to enable multiple users to read and reply to emails from an address that is common to a team. These shared email accounts are typically created and managed by admins, unlike regular mailboxes that are managed by individual users. Consequently, they have different attributes, particularly in terms of user-roles when compared to regular mailboxes.
Reasons such as mergers and acquisitions, rebranding, and compliance could force organizations to move their contents to another Office 365/ Microsoft 365 subscription. While most content can be moved using the built-in methods provided by Microsoft or using third-party tools, share mailboxes could be a bottleneck. Let us examine how to migrate shared mailboxes in Office 365/ Microsoft 365.
What Are the Challenges of Shared Mailbox Migration?
Microsoft does not require a license for shared mailboxes unless there are over 50 GB of data, or the mailbox is on litigation-hold or uses in-place archiving. Consequently, organizations are often confused about whether to create shared mailboxes after migrating the users or move the content first.
Here are the other challenges involved in the migration.
Managing permissions for shared mailboxes becomes a challenge during the migration.
Delegating often does not work seamlessly across organizations, and the right users have to be migrated simultaneously to ensure that permissions are retained.
Admins come across errors involving proxy address attributes and other such issues when migrating shared mailboxes directly.
Regular mailboxes that were converted to shared mailboxes are reverted to regular user mailboxes if not configured properly.
What Are the Options For Migrating Shared Mailboxes?
Microsoft does not recommend a tool or a technique for migrating shared mailboxes. However, here are some methods that you can use to migrate shared mailboxes to Microsoft 365/ Office 365.
Exporting Shared Mailbox PST to Microsoft 365/ Office 365
As with any regular migration, the simplest method to migrate contents of shared mailboxes is by exporting them as PST files and importing the contents into the new Office 365/ Microsoft 365 tenant. This manual method might not be suitable for all organizations.
The first drawback of this method is that PST files are fragile and corruptible. Not only the migration is slow, but items such as calendar and contacts will also still have to be added manually.
Additionally, permissions will have assigned to individual users as these settings are not migrated automatically.
Convert and Migrate Shared Mailboxes
In some cases, organizations that have implemented hybrid Microsoft 365 or perform an on-premises Exchange Server to Exchange Online migration might want to retain the settings of the on-premises environment on the cloud as well. Such organizations might have to perform a directory synchronization to retain the content and mailbox attributes. Although it is possible to convert regular mailboxes into shared mailboxes at a later stage, it is better to do so in the existing environment before synchronizing with the new tenant to avoid technical issues with write-back attributes.
However, this method significantly more planning and preparation on behalf of the end-users.
Shared Mailbox Migration Using Third-Party Tools
The last option is to migrate shared mailboxes to Microsoft 365/ Office 365 using third-party tools. While Microsoft discourages users from using non-Exchange tools for changing Exchange attributes, these tools provide greater flexibility with customized cmdlets for managing permissions. Most of them provide options and filters to migrate shared mailboxes like regular mailboxes with permissions along with other items such as Archive, Conversation History, Calendars, Contacts, Tasks, and so on.
However, such tools involve additional costs and might not be useful in all cases.
Apps4Rent Can Help with Shared Mailbox Migration
There is no one-size-fits-all solution for migrating shared mailboxes to Office 365/ Microsoft 365. The choice of the migration path could depend on the existing environment. As a Tier 1 Microsoft CSP, Apps4Rent provides white-gloved services to migrate your shared mailboxes to your new Office 365/ Microsoft 365 tenant. Contact our migration experts via phone, chat, or email for the best Office 365/ Microsoft 365 plans and migration assistance.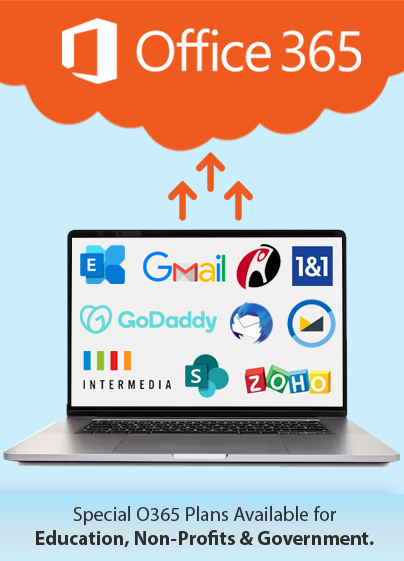 Get FREE migration to
Office 365