Public folders have been a component of Microsoft Exchange Servers for a long time. This feature was one of the most important innovations for collaboration before other tools and applications were made available. Public folders are a convenient method for storing files and emails and sharing them with groups of users. They can be accessed within the Outlook client making it easier for users to navigate and collaborate without leaving the application. The use of Public folders has become so widespread that it has become virtually impossible to replace it even with other tools and applications offered by Microsoft. Let us understand how to perform Public folder migration To Office 365/ Microsoft 365.
What Are the Challenges of Public Folder Migration to Office 365/ Microsoft 365?
Even after organizations have adopted Office 365/ Microsoft 365 plans that include SharePoint Online, OneDrive for Business, and Microsoft Teams for collaboration, Public folders continue to be the central repository for data and project activities for many organizations. Here are some of the challenges associated with migrating Public folders.
As the central repository, they could have several Terabytes of data that is distributed across different Exchange servers owned by the organization.
Older versions such as Exchange 2010 required dedicated databases instead of DAG (Database Availability Groups) for storing public folders that could pose a challenge while migrating.
Custom scripting for public folder integration could impede seamless migration to Office 365/ Microsoft 365.
The public folder hierarchy on the existing system may not match with that of Exchange Online.
The limits for public folder and sub-folders are different in Exchange Server and Exchange Online. You might have to resize them before migrating.
What Are the Options for Public Folder Migration to Office 365/ Microsoft 365?
While Microsoft offers native solutions for migrating public folders to Office 365/ Microsoft 365, the complexity of the migration could vary depending on the existing on-premises Exchange Server version and environment. Here are the broad steps involved in migrating public folders to Office 365/ Microsoft 365 from on-premises Exchange Servers.
As a part of the pre-requisites, ensure that the on-premises Active Directory is ready for the migration. Also, ensure that the Exchange Online environment is ready for the migration.
Ensure that you have the requisite permissions in Exchange Online and Exchange Server.
Reduce the size of the existing Public Folders to less than 25 GB wherever possible. You will have to run PowerShell scripts to expand the limit if that is not possible.
Create public folders in Exchange Online. Note that only 100 public folders can be migrated from Exchange Server to Exchange Online.
Ensure that users have been migrated from the on-premises server to Office 365/ Microsoft 365.
If you are using multiple servers, enable MRS Proxy on the one that hosts public folders. If you are using Exchange Server 2010, ensure that Outlook Anywhere is also enabled.
Create a single batch to migrate all the public folders simultaneously to avoid errors.
One of the major drawbacks of this method is that it relies on cmdlet-based instructions. Unlike regular Microsoft 365/ Office 365 migrations, Outlook's PST export method might not be efficient as the auto-split feature for public mailboxes in Office 365/ Microsoft 365 will not function optimally if it is overwhelmed by a large volume of imported data.
Public Folder Migration Using Third-Party Tools
Typically, third-party tools for performing Exchange Server to Office 365 migrations can migrate public folders as well. Here are some reasons to prefer third-part tools over the native migration methods for migrating public folders in Office 365/ Microsoft 365.
Many of the steps that have to be performed manually using the native method are automated reducing the chances of errors and increasing efficiency.
Admins do not have to work with PowerShell scripts for setting up the environment or during the migration process.
Limitations in cross-forest scenarios can be overcome easily without additional steps.
Downtimes can be eliminated for public folder migration.
Options for scheduling and pausing migrations could be available, which is not the case with the native migration method.
Apps4Rent Can Help with Office 365 Public Folder Migration
While tools can significantly simplify the process of public folder migration to Office 365/ Microsoft 365, planning is an essential component for the transition. Even the most experienced admins falter when they have to map the public folder hierarchy to be compatible with Exchange Online. As a Tier 1 Microsoft CSP, Apps4Rent provides end-to-end Office 365/ Microsoft 365 migration services from on-premises environments as well as other cloud solutions such as GoDaddy, Google Workspace, and Amazon WorkMail. Contact our Microsoft certified consultants available 24/7 via phone, chat, and email for migration assistance and Office 365/ Microsoft 365 plans.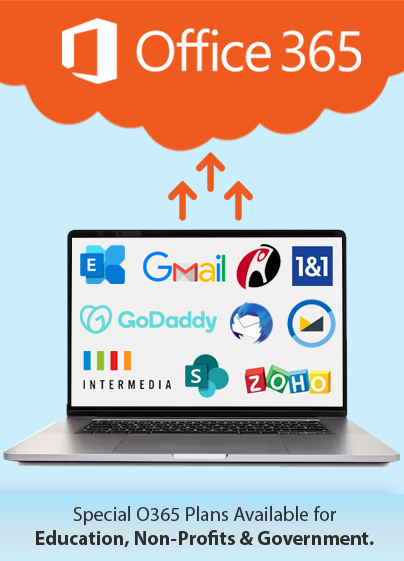 Get FREE migration to Office 365