Organizations are increasingly looking for solutions to enhance their communication and collaboration capabilities. This is especially true for organizations with distributed workforces. Apart from simple features such as chat, organizations are looking for more comprehensive solutions involving video calls, file sharing, and real-time collaboration on applications.
Many of these capabilities are available in Microsoft Teams that, as a part of the Office 365 productivity suite, leverages the capabilities of other Microsoft applications and services apart from third-party integrations. As a significant number of businesses have adopted Microsoft Teams as their primary solution for communication, scenarios arising from collaboration, mergers, acquisition, and consolidation of entities are prompting businesses to migrate Teams from one tenant to another.
Let us understand the architecture of Microsoft Teams before delving into what it takes to migrate to another tenant.
How is Microsoft Teams Designed?
Microsoft Teams is one of the most powerful collaboration tools available because of its highly integrated architecture that that leverages available in Microsoft 365.
All accounts on Microsoft Teams use Azure Active Directory (Azure AD) for identity management. An Azure AD instance is created for every tenant that is using Microsoft Teams.
A new Microsoft 365 Group is created for every team that is added to Microsoft Teams.
These groups rely on Exchange Online for mailbox and calendar features.
A SharePoint Online site is created that enables users to store and collaborate on shared files from the Microsoft Teams interface.
A Microsoft OneNote notebook is created for teams to add their findings, commentary, and other information along with chat data.
Lastly, Office 365 applications such as Power BI along with third-party applications can be integrated using connectors.
Challenges of Microsoft Teams Tenant to Tenant Migration
A large number of components and services used in Microsoft Teams pose the biggest challenge in a tenant to tenant migration scenario. Here are some of the other challenges.
Teams data is stored in different places with different formats.
There may be variations in the APIs which themselves have limitations especially for retrieving channel chat data.
Migrating Dynamic Groups from one tenant to the other may result in the conversion of such groups to static groups.
Configuring the original settings for Microsoft Teams users in the new tenant.
How Can Microsoft Teams Be Migrated to Another Tenant?
While there is no solution that Microsoft provides for migrating Microsoft Teams tenants, businesses can use third-party tools for simplifying the process. Also, community-built PowerShell scripts can be used for automating and configuring Microsoft Teams. Below are the Microsoft Teams components that can be migrated with third-party tools.
Teams and Microsoft 365 Groups

The existing teams on the current tenant are migrated as is to the new tenant. This includes the settings along with the ability to rename the teams. Additionally, the contents of the mailboxes of the teams that are being migrated can also be moved as a part of the process.

This applies to Microsoft 365 groups as well. Members (along with their user roles such as owner or moderator) as well as access to external users can be migrated to the new tenant.

Channels and Their Content

The channels in the existing Microsoft Teams tenant can be made available in the new tenant. This includes the files that are shared in them along with their permissions and metadata.

User Conversation History

Users can access old conversations from their existing Microsoft Teams account with the old tenant after migration. Conversation history could include messages, replies, mentions, and even links along with time/ date stamp and other metadata.

Planner Data

Components such as Task Title, Buckets, Assignees, Progress Labels, Checklists, Start, and End Dates can be migrated as-is. Descriptions and Attachments are migrated too, but links to legacy SharePoint sites may not be translated.

Tabs and Third-Party Applications

Some advanced tools might support the migration of tabs from one Teams tenant to another. This capability may still require manual intervention if their APIs can't support the process.

SharePoint Data

Many of the Microsoft Teams migration tools have built-in SharePoint migration engines as well. Most of these tools can migrate SharePoint sites of teams including their menus, pages, fields, libraries, and other components.
What are the Considerations for Microsoft Teams Tenant to Tenant Migration?
The migration path for each organization is likely to be unique. While third-party migration tools can simplify the process, they might be prohibitively expensive. Besides, not all third-party migration tools are equally capable. Many of them cannot migrate the metadata, Planner, Tabs, or user conversations.
The appropriate migration path should be decided by taking into consideration factors like the number of users, resources required for the Microsoft Teams migration, time constraints, and compliance requirements among other factors.
If you cannot afford a tool but need the metadata, data in Microsoft Teams can be placed in chat files which can be accessed from the new tenant.
If cost is the primary constraint, the API based approach is faster although it requires technical knowledge.
If compliance is not an issue, and the availability of data is all that matters, data can be archived in chat files that can be accessed from the file section of a channel. Alternatively, it can even be streamed into the chat section.
Apps4Rent Can Help with Microsoft Teams Tenancy
We hope that this article has helped you understand how to migrate Teams from one tenant to another. As a Tier 1 Microsoft CSP, Apps4Rent can help you identify and implement the right Office 365 solution for making the best use of Microsoft Teams. Contact our team available 24/7 via phone, chat, and email for assistance on cloud services and licenses.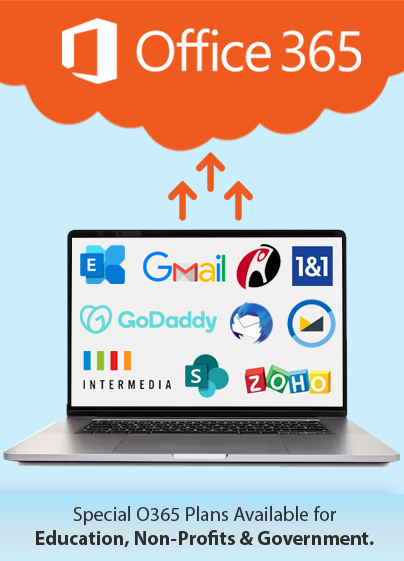 Get RISK-FREE Teams Tenant to Tenant migration