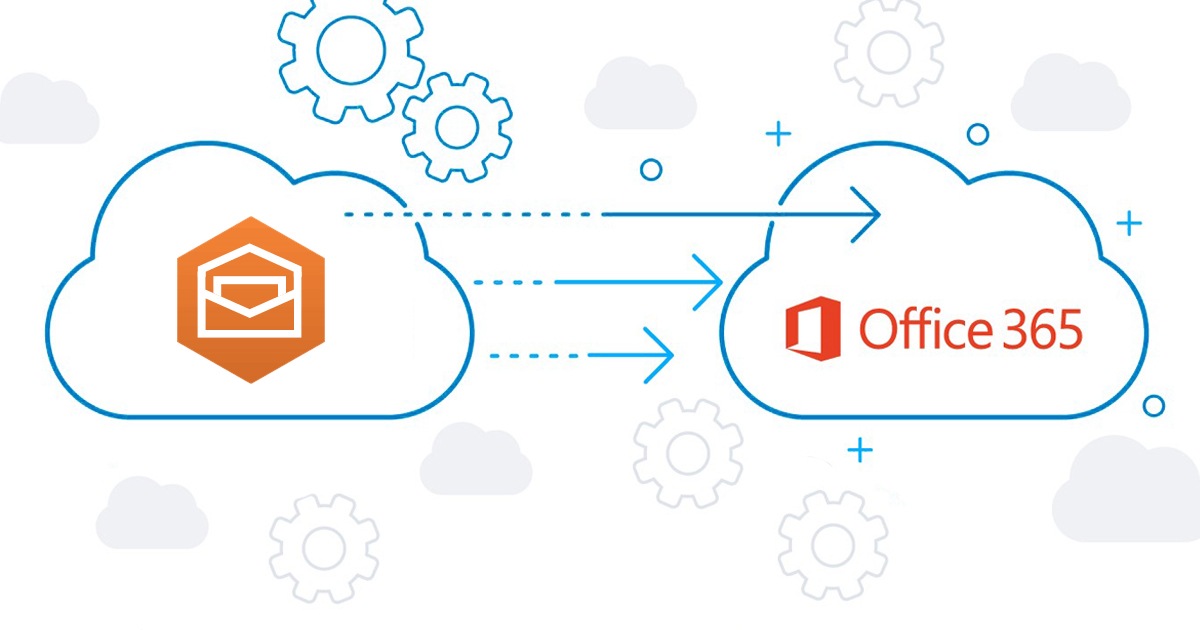 From its humble beginnings as a small e-commerce platform, Amazon has become a massive behemoth with physical products ranging from books, apparel and consumer electronics to high-end services including digital content streaming, cloud services and even artificial intelligence and machine learning offerings. Today, it offers services similar to those of Microsoft and Google with WorkMail being its managed email application. However, there are rising instances of AWS WorkMail to Office 365 migration.
This writeup is an attempt to deconstruct the reasons for AWS WorkMail to Office 365 migration and how it is done.
Reasons for Amazon WorkMail to Office 365 migration
With all due respect to the enviable range of products and services that Amazon offers, AWS WorkMail is still a relatively new offering with a growing userbase. It still has to mature specifically in terms of its business productivity suite in which Microsoft continues to be the undisputed leader. The infrastructure that Microsoft provides is far more robust and superior to any of its competitors. Unsurprisingly, most of the large businesses prefer to use the Office 365 suite to meet their business demands.
A like-for-like comparison between AWS WorkMail and Office 365 plans reveals that the latter is a better bargain, considering comprehensive Office 365 plans. One of the solid reasons people choose Office 365 is because it comes with MS Office, a legacy suite used by almost 95% of users. Besides, the addition of communication and collaboration tools like Yammer and Teams makes Office 365 an attractive proposition. Most importantly, unlike Office 365, businesses have to shell out extra for support in AWS WorkMail.
Steps involved in AWS WorkMail to Office 365 Migration
Businesses can perform Office 365 migration by themselves perhaps with the aid of a third-party tool or by outsourcing the process to an Office 365 migration service provider. Either way, the underlying steps remain more or less the same.
Create admin account in AWS WorkMail
Assuming that there are several WorkMail users, AWS WorkMail migration requires an admin. The admin role can be assigned to a user from the Amazon WorkMail console. This can also be done on the Active Directory for Amazon WorkMail.
Choose O365 plan
Businesses must subscribe to the appropriate Office 365 plan. Unlike Amazone WorkMail which functions as a standalone application for which the subscription is available solely based on the number of users and the storage space, Office 365 is a business productivity suite in which email service is a part of a bigger package. So businesses not only have the flexibility of choosing the number of mailboxes but also the additional applications and services their employees can access. So, the second step is to acquire licenses for each user for whom the AWS WorkMail to Office 365 migration is applicable.
Create an endpoint
Once users have WokMail and their corresponding Office 365 accounts, it is time to define the migration endpoints which is a specification of the settings and credentials of the AWS WorkMail and Office 365 accounts. You will need the server details of the AWS WorkMail account and the credentials of the admin account created on Amazon WorkMail to connect with the Exchange Online server. Eventually, the two servers will have to be synced to move data from WorkMail to Office 365.
Update DNS settings
Just like the snail mail, emails are sent to a predetermined location. This address is identified by the DNS record of the servers of the email service provider. The AWS WorkMail to Office 365 migration is incomplete until the DNS records are updated. In other words, users will continue to receive emails in their WorkMail accounts until the time the DNS records do not point to the Office 365 servers. The final step, therefore, is to update the DNS settings. It can take several hours for mails to start getting routed to Office 365. It is at this stage that the Office 365 migration can be deemed completed.
Conclusion
Amazon WorkMail is undeniably a formidable product. But it cannot yet match up with the market-leading Office 365 suite. For those who have had an unremarkable experience with Amazon WorkMail, Office 365 will certainly seem like a breath of fresh air. Thankfully, there are a handful of specialists who assist businesses with the AWS WorkMail to Office 365 migration. Apps4Rent is proud to be one of them. We provide 24/7 assistance via phone, email, and chat. Reach out to us to know more.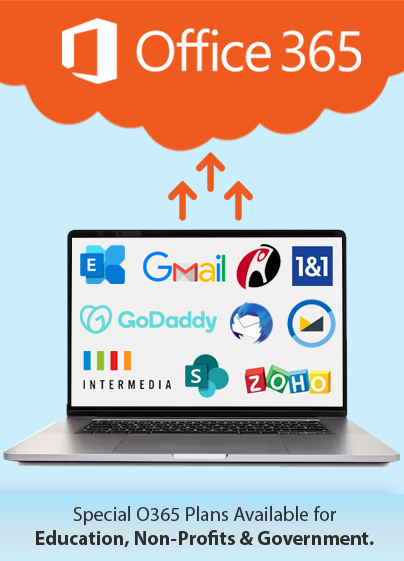 Get FREE migration from
AWS WorkMail to Office 365