In the modern business world, emails have become an essential part of business communication due to their speed, efficiency, cost-effectiveness, and global reach. They provide a reliable and convenient way for businesses to connect with people, share information, and grow their business. Bear Creek Web is a US-based company that provides email hosting services along with various other hosting solutions. Its email hosting service comes with various features including virus and spam protection, secure encryption, SMTP authentication, custom email filtering, and Outlook auto-setup. However, these features may not be able to accommodate the needs of businesses with more complex requirements or those that require advanced features and integrations. In this article, we will explain how to migrate from Bear Creek Web to Office 365.
What Are the Advantages of Migrating from Bear Creek Web to Office 365?
These are the advantages of migrating from Bear Creek Web to Office 365.
Along with email services, Microsoft 365/ Office 365 comes with cloud-connected features such as Word, Excel, and PowerPoint, as well as additional services and collaboration tools including Teams, SharePoint, OneDrive, and Yammer.
Microsoft 365/ Office 365 offers advanced security and compliance features, including built-in data loss prevention (DLP), deep content analysis, policy-based access control, and account security measures that are used to safeguard crucial data from cyberattacks including email phishing, ransomware, malware, and SQL injection.
Microsoft 365/ Office 365 comes with a minimum of 50 GB of email storage. Moreover, OneDrive offers 1TB of cloud storage for storing additional files and large documents.
Microsoft 365/ Office 365 allows users to add an invisible digital signature to the documents to protect the authenticity of the document's contents.
Microsoft 365/ Office 365 offers Power BI, which includes AI-powered features such as Quick Insights and visualizations that can help users to gain insights from their data more easily.
Steps for Migrating Emails from Bear Creek Web to Office 365
Following are the steps for migrating emails from Bear Creek Web to Office 365.
Create Microsoft 365/ Office 365 accounts for the users who are to be migrated from Bear Creek Web.
Assign Microsoft 365/ Office 365 licenses to them.
Next, in the Exchange admin center, add the domain to which the current Bear Creek Web mailboxes are linked.
Configure the Bear Creek Web email service on Outlook and extract the server details from the IMAP settings.
Create a CSV file with a list of the usernames and passwords for the hosted Bear Creek Web emails, then enter the credentials in the Exchange admin center.
Create a migration endpoint to connect Office 365 server with the Bear Creek Web IMAP server.
Create migration batches and start the migration.
Once the migration process is completed, change the DNS records to re-route emails to Office 365 mailboxes.
Delete the migration batches from the Exchange admin center once the emails have been forwarded to Office 365.
Apps4Rent Can Help with Bear Creek Web to Office 365 Migration
Migrating to Office 365 allows businesses to improve productivity, and flexibility, and stay up to date with the latest technologies and tools, which can ultimately help them to achieve their business goals and remain competitive in today's fast-paced digital landscape.
As a Microsoft Solutions Partner, Apps4Rent can provide Microsoft 365/ Office 365 licenses according to business requirements and can help you in migrating from other email hosting providers like Bear Creek Web to Office 365 at no extra cost. Contact our Microsoft-certified Office 365 migration experts, available 24/7/365 via phone, chat, and email for assistance.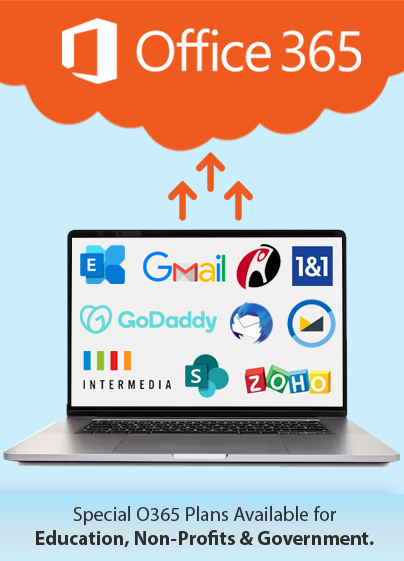 Get FREE migration from
Bear Creek Web to Office 365