BlueDomino is one of the oldest web hosting companies in the United States, providing email hosting as well as a variety of other hosting services. Its email service comes with additional features such as a calendar, task manager, and contacts and offers virus and spam protection. It also offers Google Workspace and MS Exchange 2013 subscriptions with its advanced email solutions. It allows users to customize each mailbox with a dedicated alias. Additionally, it's a mail server and can be accessed by any client or web-based email tool. Although users may have experienced issues such as slow loading time, scalability, and significant downtime, they opt for other email hosting solutions for better productivity. In this article, we will focus on migrating emails from BlueDomino mailboxes to Office 365.
Why Migrate from BlueDomino to Office 365?
Here are some of the reasons to migrate from BlueDomino to Office 365/ Microsoft 365.
In addition to the email service, an Office 365 subscription provides access to an Office suite comprising Word, Excel, and PowerPoint as well as other collaborative tools and technologies like Teams, OneDrive, and SharePoint.
Microsoft offers a minimum of 50 GB of mail storage on all of its subscriptions, as opposed to BlueDomino's highest plan offering just 10 GB of mail storage.
Office 365 is a highly available solution that is secured by Microsoft's service level agreement (SLA) and enterprise-grade security.
Azure Active Directory with Exchange cloud services can provide a greater degree of security and user control over the mailboxes.
Steps for Migrating Email from BlueDomino to Office 365/ Microsoft 365
Follow the steps given to migrate emails from BlueDomino mailboxes to Office 365 using the IMAP technique.
Add the current domain that is being used with BlueDomino to Microsoft 365/ Office 365 and create user profiles.
Assign Microsoft 365/ Office 365 licenses to the users who are to be migrated from BlueDomino to Office 365.
Create a migration file in Excel containing a list of user mailboxes using the mailbox admin credentials and usernames in the Microsoft specified format.
Use the BlueDomino server details to create an endpoint in the Exchange admin center and create migration batches.
Once the BlueDomino migration task is completed, users can reset their Office 365 passwords, configure their time zones, and check if they can send and receive emails to ensure that the BlueDomino to Office 365 migration was successful.
Change the DNS records to route emails to BlueDomino mailboxes to Office 365/ Microsoft 365.
Stop the synchronization between the mailboxes once the emails are routed directly to Office 365/ Microsoft 365 mailboxes.
Finally, delete the migration batches from the Exchange admin center.
Apps4Rent Can Help with BlueDomino to Office 365 Migration
While the IMAP method can be used to migrate mailboxes from BlueDomino to Office 365, additional tools are required to migrate other types of files.
As a Microsoft Solutions Partner, Apps4Rent simplifies the migrations to Microsoft 365/ Office 365 using tested tools that ensure that all data including calendar, task files, and contacts, are migrated during the process. Contact our migration experts available 24/7 via phone, chat, and email for assistance.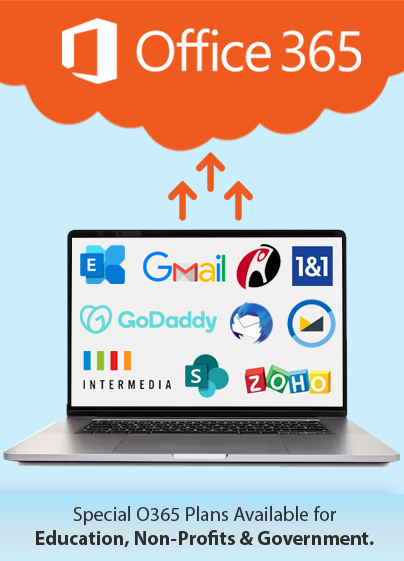 Get FREE migration from BlueDomino to Office 365