Dynadot is a US-based company, which provides email hosting services along with many other solutions. Its email service comes with various features including spam filtering, password hashing, data backups, and unlimited email addresses. It also allows users to access their email on desktop or mobile devices using their control panel or on popular email clients such as Gmail and Outlook. However, in today's collaborative work environments, businesses often rely on advanced features such as shared calendars, document sharing, AI tools, and task management within their email hosting services. While Dynadot's email hosting may cover the basics, it may lack the comprehensive collaboration tools that other providers offer such as Office 365. In this article, we will explain how to migrate from Dynadot to Office 365.
What Are the Advantages of Migrating from Dynadot to Office 365?
Here are some of the benefits of migrating from Dynadot to Office 365.
Along with email services, Microsoft 365/ Office 365 provides a comprehensive suite of productivity tools including applications like Word, Excel, and PowerPoint, allowing businesses to streamline their operations by having all essential tools in one centralized platform.
Microsoft 365/ Office 365 offers robust security features such as data encryption, multi-factor authentication, threat intelligence, and advanced anti-malware protection and helps businesses meet compliance requirements for industry-specific regulations, such as GDPR, HIPAA, and ISO 27001.
Microsoft 365/ Office 365 comes with a minimum of 50GB of mail storage on all its plans. Additionally, it offers OneDrive, which comes with 1TB of cloud storage and can be increased further depending on the licensing plan.
Microsoft 365/ Office 365 provides AI capabilities to enhance productivity. Features like PowerPoint Designer suggest design ideas for slides, Excel offers data analysis recommendations, and Outlook uses AI to prioritize emails and suggest quick responses, saving time and improving efficiency.
Microsoft 365/ Office 365 offers mobile apps for iOS and Android devices, enabling users to access and edit documents, respond to emails, and collaborate on the go.
Steps for Migrating Emails from Dynadot to Office 365
Follow are the steps for migrating emails from Dynadot to Office 365 using the IMAP method.
Create Microsoft 365 accounts for users who are to be migrated from Dynadot and assign them licenses.
Launch Outlook and set up the IMAP configuration by entering the Dynadot server details.
Create a CSV file containing the usernames and passwords of the Dynadot email accounts in the Microsoft-specified format.
Associate each user with their new Office 365 mailbox in the Microsoft 365 admin center.
Establish a migration endpoint between Dynadot and the Exchange Online server.
Create migration batches and initiate the migration process.
Update the DNS records to redirect emails sent to Dynadot mailboxes to the new Office 365 mailboxes.
Once the emails are redirected, stop the email synchronization between Dynadot and Office 365.
Finally, delete the migration batches from the Exchange admin center.
Apps4Rent Can Help with Dynadot to Office 365 Migration
Migrating from Dynadot to Office 365 equips businesses with the tools and capabilities necessary to thrive in a competitive digital landscape, enabling them to drive growth, foster innovation, and achieve long-term success.
As a Microsoft Solutions Partner, Apps4Rent provides Microsoft 365 licenses and can help businesses in migrating data from third-party email providers such as Dynadot to Office 365 at no additional cost. Reach out to our Office 365 email migration experts, who are available 24/7 via phone, chat, and email for assistance.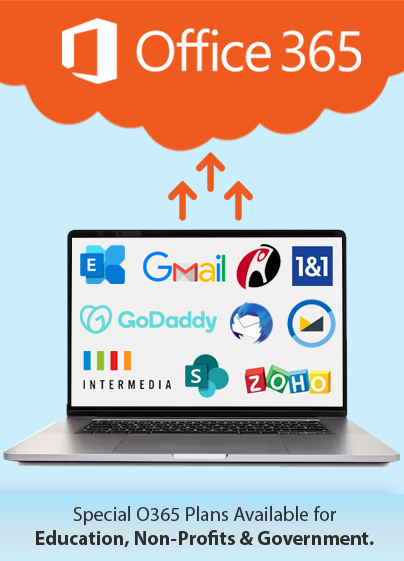 Get FREE migration from
Dynadot to Office 365