Many businesses continue to use third-party archiving solutions for retaining content. This is true of even organizations that are in the last leg of their transition from their legacy on-premises solutions to the cloud. There was a necessity to maintain these expensive third-party archiving solutions almost a decade ago when even the widely popular on-premises Microsoft Exchange solutions lacked advanced compliance features and sufficient storage for retaining older emails.
That has changed as Exchange Online has matured as a product. It has advanced security and compliance features that are on par with third-party solutions. Using a dedicated on-premises archiving solution suddenly seems to make much less sense. In this blog, let us explore the nuances of the EMC SourceOne to Office 365 migration.
Why Migrate for SourceOne to Office 365?
Exchange Online that is available with various Microsoft 365 and Office 365 plans incorporates most of the features that businesses need to become fully compliant with their legal requirements for archiving.
Manage Retention Policies
Organizations can reduce their liabilities they could accrue from communications of their employees using channels such as emails and chat by modifying the retention settings of their employee mailboxes. Alternatively, users themselves can be given the choice of applying appropriate policies to conversations, folders, and other items using Outlook. These policies can be used to determine the time, after which an item such as an email, will be automatically moved to a personal archive, and then be deleted after a certain duration.
Enforce Litigation Hold and In-Place Hold
Some organizations may have to retain electronically stored information (ESI), such as emails, over a longer duration so that they can be accessed if a need arises without knowing the specific details of a case. This may apply to a certain individual or a topic. In such situations, In-Place Hold or Litigation Hold may be used. Here are some other scenarios when the two features might come handy.
Making mailbox contents permanent.
Overriding automatic mailbox content deletion.
Saving original copies to safeguard against tampering, malicious or mistaken changes.
Reducing dependence on Messaging records management (MRM) to preserve data.
Holding and finding items based on specific criteria.
Find Information with In-Place eDiscovery
Admins and authorized users can search for contents such as messages, calendar appointments, attachments, tasks, and contacts easily through the Exchange admin center (EAC) or PowerShell. Filtering can be done based on sender or receiver details, type of message, date, and other data.
In addition to these features, there are advanced security and compliance features in Office 365 that include encryption, Information Rights Management (IRM), auditing, and so on.
With such features available in Microsoft 365/ Office 365 subscriptions, using SourceOne for on-premises archiving and journaling is not only expensive but in most cases, unnecessary as well.
Limitations of SourceOne for Office 365 Archiving
Although SourceOne has several advanced features, including the ability to store Office 365 mailbox content on-premises, as a third-party solution, it has its limitations vis-a-vis the built-in archiving capabilities of Office 365. Some of them are stated below.
It is not possible to archive large embedded messages of over 140 MB.
There is a loss of reliability in archiving messages with attachments larger than 2 GB.
There have been instances of duplicate messages being archived when users are migrating from on-premises servers such as Microsoft Exchange 2010 that results in the rapid expansion of archive size.
Some of the features such as User Delete are not supported on OWA (Outlook Web App) and other thin clients.
Apps4Rent Can Help with EMC SourceOne to Office 365 Migration
The migration from EMC SourceOne or even the legacy EMC EmailXtender to Office 365 is a requirement for modern businesses. It ensures that all the data that the organization has accumulated can be managed, indexed, and searched using a unified interface apart from reducing the expenditure on maintaining a separate on-premises system.
However, such a migration requires careful planning as it typically involves the use of special tools that can migrate both mail archives and journal reports while maintaining full chain-of-custody. Managing legacy shortcuts is also a challenging task. As a Tier 1 Microsoft CSP, Apps4Rent can help you migrate from archiving solutions such as Enterprise Vault, Google Vault, and SourceOne to Office 365 with 24/7 phone, chat, and email support. Contact our migration experts today for the best prices.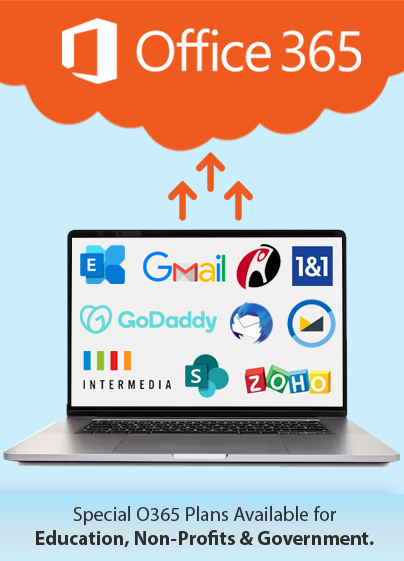 Get FREE migration from
EMC SourceOne to Office 365