Eudora is an email client that was designed to run on Mac OS and Windows operating systems, in addition to palmtop computing platforms, such as Newton and Palm OS. It was acquired by Qualcomm and eventually open-sourced in 2018 by Computer History Museum. After the end of support for Eudora from Qualcomm, users were encouraged to switch to other email clients. However, many users who continue to use the desktop-based client are considering switching to cloud-based solutions for reasons ranging from security to maintenance and costs. In this article, we will examine how to migrate from Eudora to Microsoft 365.
Why Migrate from Eudora to Microsoft 365?
After the source code for Eudora trademarks, copyrights, and domain names was transferred, several businesses are switching to full-fledged productivity suites such as Microsoft 365. Follow the steps to migrate Eudora to Microsoft 365.
Microsoft 365 offers several applications that are integrated, which work with Outlook and Exchange Online. Additionally, features such as the ability to schedule calendar meetings, invitations, and online mailbox access, were not built into Eudora.
Platform dependency is eliminated, as data is stored in the cloud, unlike with Eudora in which data is stored in the machine on which the application is installed. On the other hand, Microsoft 365 allows users to access contacts, calendars, emails, and other data from anywhere in the world.
Switching to Microsoft 365 from Eudora allows organizations to empower their employees to work with devices of their choice, and switch between machines to save time.
There are no smart folder options in the Eudora email client.
Eudora does not provide sufficient remote content privacy protection or an integrated secure messaging feature. The advanced security capabilities in Office 365 and tight integration with Teams facilitate collaboration.
How to Perform Eudora to Microsoft 365 Migration?
There is no direct method to migrate Eudora files to Microsoft 365. Here is the manual method to migrate Eudora files to Office 365.
Install Outlook on the computer on which Eudora is installed and navigate to File > Import > Messages.
Save the Eudora emails as MBOX files on the computer.
After acquiring appropriate Office 365/ Microsoft 365 licenses, configure the account with Outlook.
Navigate to Import/ Export option in the File menu in Outlook to import the MBOX files that were exported from Eudora.
The emails in the Eudora mailbox will now be available in the Office 365 mailbox.
Apps4Rent Can Help with Eudora to Microsoft 365 Migration
The process of migrating Eudora to Microsoft 365 manually can be time-consuming and may also require significant technical knowledge to avoid the loss of valuable data. This is particularly true when bulk migrations have to be performed with attachments, calendars, and other data. Besides, nested folders cannot be directly migrated from Eudora mailboxes to Office 365.
As a Tier 1 Microsoft CSP (Cloud Service Provider), Apps4Rent migration experts can help transition to Office 365/ Microsoft 365 from legacy on-premises desktop clients such as Eudora with 24/7/365 phone, chat, and email assistance. Reach out to our senior Microsoft 365 consultants today for the best migration plans.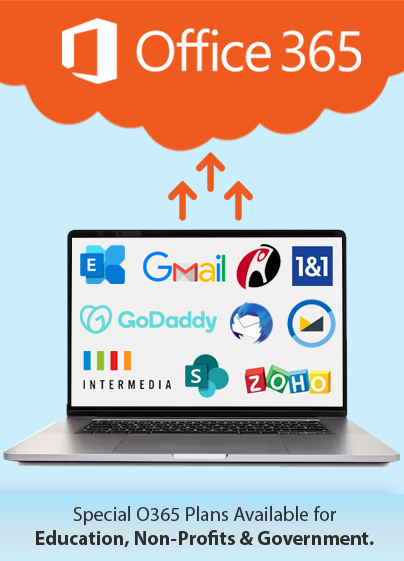 Get FREE migration from Eudora to Office 365