Microsoft Exchange Server 2013 is a platform that helps securely connect organizations with other businesses. It enables companies to send and receive email messages, manage the email address book, schedule meetings from any device, and collaboration features that help them in streamlining various business operations. However, Microsoft has announced that Exchange Server 2013 will reach its extended end-of-support (EOS) on April 11, 2023. Hence, it has become inevitable to migrate to Exchange Server 2019 to keep receiving bug fixes, security updates, and various other features to keep your crucial data secure. In this article, we will discuss how to migrate from Exchange Server 2013 to Exchange Server 2019.
What Are the Advantages of Migrating from Exchange Server 2013 to Exchange Server 2019?
Exchange Server 2019 provides much more advanced features as compared to Exchange Server 2013 and provides other advantages including:
Enables Outlook web users to link to and share documents that are stored in OneDrive for Business in an on-premises SharePoint server.
Its new search infrastructure allows users to index bigger files, simpler management, and better search performance.
Offers Data Loss Prevention (DLP) and mail flow rules that enable users to identify, monitor, and protect numerous types of sensitive information with new conditions and actions.
Allows administrators to apply or create a permissions model for managing different groups of users.
Includes Compliance Search feature that allows users to search very large numbers of mailboxes in a single search.
Integrates with other Office 365 services and enables users to share email, calendars, contacts, and attachments within their business, or between businesses.
Steps to Migrate from Exchange Server 2013 to Exchange Server 2019
Follow the steps given to migrate from Exchange Server 2013 to Exchange Server 2019.
Install Windows Server 2019 Standard or Datacenter on your physical machine.
Download and install .NET 4.8 Framework and Visual C++ Redistributable Package for Visual Studio 2012 and 2013.
Using PowerShell, install the Remote Tool Administration Pack and required Windows features.
Connect the Exchange Server 2019 media to the server machine and mount the ISO.
Open the Command Prompt window and navigate to the Setup.exe location using the cd (change directory) command.
Now, prepare the Schema and the Active Directory and install Exchange 2019.
Next, log into Exchange Admin Center and click "servers."
Select the Exchange 2019 Server and click the "edit" icon.
Click "Outlook Anywhere" and update the external and internal hostname and click "Save."
Setup Service Connection Point (SCP).
Next, import and export the certificates via the Exchange admin center.
Once it is done, configure Exchange 2019 Virtual Directories in the Exchange admin center.
Update DNS Records and move mailboxes from Exchange 2013 to Exchange Server 2019.
Delete the mailboxes from the Exchange 2013 server once the mailboxes are migrated.
Finally, shut down Exchange 2013 after uninstalling it from the current server.
Apps4Rent Can Help with Exchange Server 2013 to Exchange Server 2019 Migration
With the new functionalities, tools, and capabilities of Exchange Server 2019, businesses can enjoy greater security, scalability, and flexibility. However, as evident from the above steps, the migration process is quite complex and time-consuming. It requires a lot of configurations to be made and could lead to data loss if not done correctly.
As a Microsoft Solutions Partner for Modern Work, Apps4Rent can provide ideal Microsoft 365/ Office 365 licenses and can help you in migrating from Exchange Server 2013 to Exchange Server 2019 using best practices to avoid any data loss. Contact our Microsoft-certified Exchange email migration experts available 24/7 on the phone, chat, and email support for assistance.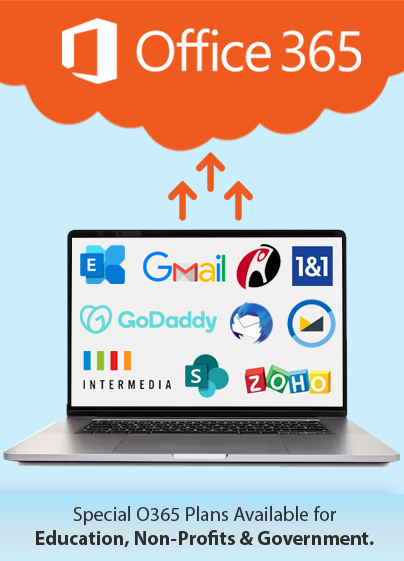 Get FREE migration from Exchange 2013 to Exchange 2019