Exchange Server 2013, released by Microsoft in January 2013, reached its mainstream end date over four years ago, in April 2018. It introduced many features such as eDiscovery search, In-Place Archiving, and retention, eDiscovery search, several, user-interface improvements and started providing an advanced Exchange Admin Center that replaced the Exchange Management Console of Exchange Server 2010 completely. Recently, Microsoft announced that Exchange Server 2013 will reach its extended end-of-support (EOS) on April 11, 2023. However, it has already reached the mainstream end date more than four years ago, in April 2018. In this article, we will discuss the different options available, so that users can enjoy utilizing Microsoft services.
What Does End of Support (EOS) Mean?
End-of-support (EOS) for software means that they will no longer receive technical assistance, maintenance, or security updates. That means once the extended EOS date is reached, Microsoft will stop offering technical assistance and bug fixes for the latest problems that can affect the servers' dependability or usability. Exchange Server 2013 will still be operational even after the End of Support; however, there will not be any time zone updates or security patches for recently discovered server-related issues that may put the crucial data vulnerable to security breaches.
What Are the Options?
There are various options to consider, including:
Migrate to Microsoft 365
Microsoft 365 is the best and simplest option to migrate from Exchange Server 2013. It includes Exchange Online, which is a cloud-based email and collaboration service enabling businesses to securely access emails, calendars, contacts, and tasks all in one place across multiple devices. With a migration to Microsoft 365 from Exchange 2013, you can enjoy numerous benefits including:
Larger mailboxes with greater data security such as anti-spam and antimalware protection,
Integration with SharePoint Online, OneDrive, Teams, Power BI, and other Microsoft 365 collaboration tools and services.
Advanced analytics and Viva Insights.
Various compliance features include Data Loss Prevention, Retention Policies, In-Place and Litigation Hold, and in-place eDiscovery.
Upgrade to On-Premises Exchange Server 2019
Businesses can upgrade their on-premises Exchange Server 2013 Server to Exchange Server 2019 to continue receiving bug fixes and security upgrades for newly discovered vulnerabilities. The experience offered by Exchange Server 2019 and Microsoft 365 is similar, although some capabilities are only available in Microsoft 365. However, before migrating, businesses must ensure that their network, hardware, and software meet the Exchange Server 2019 requirements.
Pay an Additional Fee to Microsoft for Security Updates
Businesses can also pay an additional fee to Microsoft to keep their vital data protected if they opt to stay with Exchange Server 2013 platform. The total cost is decided based on the organization's size and the upgrade plan rather than a fixed fee. However, this alternative can be steep as these support expenses could start from millions of dollars. The only businesses that may consider paying massive amounts of money to Microsoft for updates are Fortune 500 companies.
Apps4Rent Can Help Migrate from Microsoft Exchange Server 2013
It is highly recommended to migrate from Exchange Server 2013 as soon as possible to keep your vital data secure and enjoy new features, collaboration tools, and various other improvements offered by Microsoft in their newer versions such as Exchange Server 2019 or Microsoft 365.
As a Microsoft Solutions Partner for Modern Work, Apps4Rent can provide appropriate Microsoft 365/ Office 365 licenses according to the business requirements and can help in migrating mailboxes as well as other files from Exchange Server 2013 seamlessly. Contact our Microsoft-certified experts, available 24/7 via phone, chat, and email for assistance.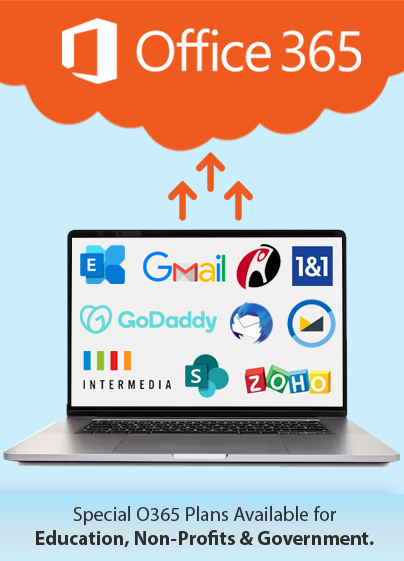 Get FREE migration from Exchange 2013 to Office 365