FatCow is an old and established hosting company that provides email hosting services in addition to a wide range of other hosting solutions. Its email services come with extra features such as Calendar, Contacts, Task Management, and spam and antivirus protection. Users can also subscribe to Google Workspace and MS Exchange 2013 with their Advanced Email Solutions. While FatCow provides features to the users as advertised, it lacks management tools, business features, and user interface designs. Due to its limitations, many business and enterprise users are opting for more established solutions such as Office 365. In this article, we will discuss how to migrate from FatCow to Office 365.
What Are the Advantages of Migrating from FatCow to Office 365?
Office 365 provides several advantages over FatCow email services such as:
Microsoft 365/ Office 365 offers collaboration tools and applications, such as online versions of Excel, Word, and PowerPoint, in addition to OneDrive for Business, SharePoint, and Teams.
While FatCow servers are only located in the US, Office 365 servers are distributed globally, lowering the chance of outage, and increasing reliability.
While FatCow's Google Workspace comes with 30GB of Gmail storage, the Office 365 suite offers Outlook, which provides a minimum of 50GB of storage on all plans.
Office 365 subscription includes Teams, which provides video conferencing, chatting, calendar, file sharing, and many more features. In addition, it can also be integrated with various Microsoft 365 applications.
Steps for Migrating Emails from FatCow to Office 365/ Microsoft 365
Follow the steps given to migrate from FatCow to Office 365 using the IMAP method.
Log into your Outlook account.
Assign Microsoft 365/ Office 365 licenses to the users who are to be migrated from FatCow to Office 365.
Add the FatCow account from File> Add Account.
After adding a FatCow account, select "Let me set up my account manually"
Next, from the Advanced options choose "IMAP service."
Generate a list of the usernames and passwords for the FatCow-hosted emails in a CSV file, then enter the data in the Microsoft 365 admin center.
Establish a connection by creating endpoints between the FatCow servers and Office 365.
Create migration batches and initiate the IMAP migration.
Change the DNS records to re-route emails to Office 365/ Microsoft 365 mailboxes.
Finally, delete the migration batches from the Exchange admin center.
Apps4Rent Can Help with FatCow to Office 365 Migration
Even if the steps appeared to be straightforward, the process itself can be time-consuming and tedious. However, by using appropriate migration tools, FatCow to Office 365 migration can be performed without any data loss.
As a Microsoft Solutions Partner, Apps4Rent can provide Microsoft 365 licenses and with more than 16 years of experience in email migration services, we can help businesses to migrate from FatCow to Office 365 at no extra cost. Contact our Microsoft-certified migration experts available round-the-clock via phone, chat, and email for assistance.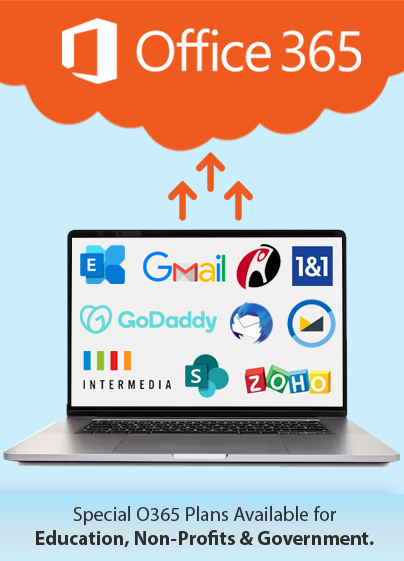 Get FREE migration from FatCow to Office 365