Microsoft Exchange 2013 is already into its extended support period that will end in April 2023. Several organizations have started to consider upgrading or migrating their Exchange Server 2013. Similar to the older versions, it is not possible to perform in-place upgrades of Exchange Server 2013. The server architecture has changed significantly, and the migration of services and data from the old Exchange Server 2013 is a complex process. In this article, we will show you how to migrate from Exchange 2013 to Office 365.
Why Migrate from Exchange 2013 to Exchange Online in Office 365?
When Office 365 became generally available in October 2011, Exchange Online shared several features with Exchange Server 2010 and then Exchange Server 2013. However, while Exchange Online in Office 365/ Microsoft 365 continues to receive major and minor enhancements, Exchange Server 2013 receives only security updates, while the feature set remains the same by and large. Here are some other reasons for migrating from Exchange 2013 to Office 365/ Microsoft 365.
Reduce cost, space, and resources needed for maintaining aging servers.
Expand capabilities by leveraging the features on Exchange Online by implementing a hybrid setup.
Reduce expenses by eliminating the need to purchase separate server licenses required for on-premises servers.
Take advantage of seamless scalability, as Office 365 licenses can be added and canceled based on requirements, unlike for Exchange Server 2013 in which client access licenses (CAL) cannot be returned once they are consumed.
What Are the Methods for Migrating from Exchange Server 2013 to Office 365/ Microsoft 365?
There are two native methods for migrating from Exchange Server 2013 to Office 365/ Microsoft 365.
Hybrid Migration
Most organizations use hybrid migration while moving from Exchange Server 2013 to Office 365. In this setup, both the online and on-premises use the same domain namespace, and emails are routed securely between the online and on-premises mailboxes. While employees can use a single Outlook on the web URL for both the on-premises and Exchange Online mailboxes, calendar, and address book, admins can use the on-premises Exchange admin center (EAC) for centralized mailbox management.
Cutover Migration
When there are fewer than 2000 mailboxes, and there is a push for a cloud-only setup, organizations opt for a cutover migration from Exchange Server 2013 to Office 365/ Microsoft 365. It is better to perform a cutover migration when the old servers have to be decommissioned, and there is no dependence on on-premises infrastructure for archiving and retention. The advantage of using cutover migration is that it is the easiest solution for Exchange 2013 migration, on-premises Active Directory users along with mailboxes, distribution group, and contacts will be migrated to Office 365/ Microsoft 365.
What Is the Process for Migrating from Exchange Server 2013 to Office 365?
While the steps to migrate vary for hybrid migration and cutover migration, the former is the easier of the two and is implemented more often. This is because it gives more time for retiring on-premises infrastructure and makes the transition seamless. Here is the process to migrate from Exchange Server 2013 to Office 365.
The existing Exchange 2013 Active Directory accounts will have to be synchronized with Azure Active Directory in Office 365 using Azure AD Connect. This is necessary to provide users a single identity to access on-premises applications and cloud services such as Microsoft 365 and maintain a Global Address List between on-premises and the cloud.
Move the existing Exchange 2013 mailboxes to Exchange Online. This involves performing a remote mailbox move request that allows the movement of existing mailboxes instead of creating new user mailboxes and importing user information to Exchange Online. In the case of Exchange Server 2013, the Mailbox Replication Proxy Service (MRSProxy) has to be enabled for the on-premises server, and then the remote move migration wizard on the Office 365 tab in the EAC (Exchange Admin Center) can be used to move the mailboxes to the cloud.
Configure Office 365 license management by group membership based on factors such as the email namespace design, current, and target routing topology, firewalling, ports, and protocols.
If there are Exchange 2013 Server public folders to be migrated, ensure that you are a member of the Organization Management role group and that no public folder in Exchange Server 2013 has more than 25 GB.
Finally, if the organization is using a legacy archiving or journaling system with Exchange Server 2013, the same configuration might not work with Exchange Online in Office 365/ Microsoft 365. Ensure that the archives are imported after migrating the emails to Office 365.
Apps4Rent Can Help with Exchange 2013 to Office 365 Migration
Although Microsoft recommends using a cutover or hybrid migration for switching from Exchange 2013 Server to Office 365/ Microsoft 365, both approaches have several limitations. For example, these approaches might not be optimal for multi-forest and hosted environments, and in scenarios involving archiving and journaling.
As a Tier 1 Microsoft CSP, Apps4Rent has helped several organizations migrate from legacy servers, including Exchange 2013 to Office 365. Contact our Microsoft certified engineers, available 24/7/365 via phone, chat, and email for migration assistance.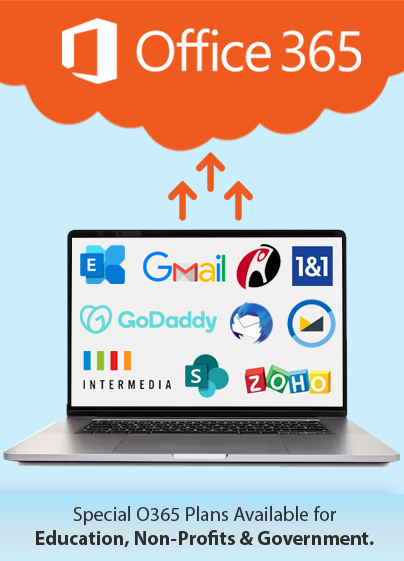 Get FREE migration from Exchange 2013 to Office 365