KnownHost is an established American web hosting company, which provides email accounts with their web hosting subscription. Some of its shared web hosting plans come with unlimited email accounts, unlimited cloud storage, and unlimited bandwidth. It also offers cPanel, which provides various tools to effectively manage and administer emails. However, as the business expands, many users prefer migrating to other email hosting providers due to a lack of additional features and scalability issues. In this article, we will discuss how to migrate emails from KnownHost to Office 365/ Microsoft 365.
What Are the Advantages of Migrating from KnownHost to Office 365?
Migrating from KnownHost to Office 365 allows users to enjoy much more tools, services, and many more advantages such as:
In addition to email service, users can take benefit of the Office suite comprising Word, Excel, PowerPoint, and other services such as Teams, SharePoint, and OneDrive, which are essential for modern businesses.
Exchange Online in Office 365 provides archive mailboxes, shared mailboxes, public folder mailboxes, and other types of mailboxes in addition to 50GB storage in individual mailboxes for some plans.
Office 365 services are safeguarded from both internal and external threats, such as ransomware, malware, and password-spray assaults. It also provides more than 1000 privacy and security controls that comply with all recognized international standards.
Users can access their email from any device. In addition, they can access email while traveling using the Microsoft Outlook Mobile app for Android and iOS.
Steps for Migrating Emails from KnownHost to Office 365/ Microsoft 365
Follow the given procedure to migrate from KnownHost to Office 365.
Assign Microsoft 365/ Office 365 licenses to KnownHost users who are to be migrated.
Add the KnownHost domain to Microsoft 365/ Office 365 and create user profiles.
Create a migration file in Excel with a list of user mailboxes using the mailbox admin credentials and usernames.
Use the KnownHost server details such as SMTP and IMAP to create an endpoint in the Exchange admin center.
Next, create migration batches and start the migration process.
Once the KnownHost migration task is completed, users can check if they can send and receive emails to confirm that the KnownHost to Office 365 migration is successful.
Change the DNS records to route emails from KnownHost mailboxes to Office 365/ Microsoft 365.
Once the emails are routed directly to Microsoft 365/ Office 365 mailboxes, you can stop the synchronization between the mailboxes and delete the migration batches from the Exchange admin center.
Apps4Rent Can Help with KnownHost to Office 365 Migration
One of the biggest benefits of Microsoft 365/ Office 365 is that it allows businesses to integrate various tools and services with their applications to facilitate business productivity.
As a Microsoft Solutions Partner, Apps4Rent can provide Microsoft 365/ Office 365 according to unique business requirements and can assist in migrating emails from KnownHost to Office 365 at no additional cost. Contact our Microsoft-certified Office 365 email migration experts, available round-the-clock via phone, chat, or email.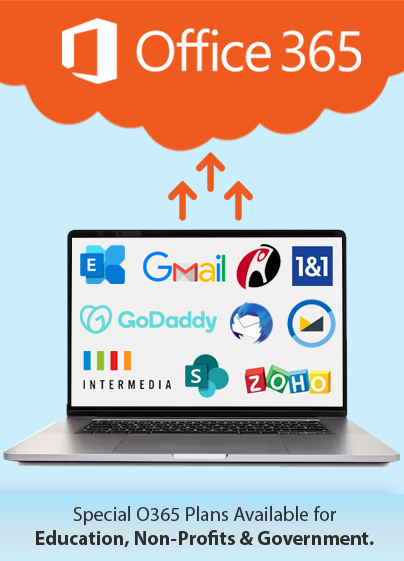 Get FREE migration from
KnownHost to Office 365