With the end of support for Exchange 2010 extended to 13, October 2020, Microsoft has given users more time to upgrade their legacy systems. This opportunity should be used to plan the upgrade to Exchange Online with an appropriate Office 365 plan. The upgrade from Exchange Server 2010 to Office 365 has more advantages than the lower costs associated with the movement of mailboxes from on-premises infrastructure to the cloud. Users get access to many more applications and services that are included in the productivity suite that works seamlessly with Exchange Online and Outlook. The most important aspect of Exchange 2010 Server to Office 365 migration is the right migration path about which we will elaborate in the sections that follow.
Considerations for Exchange 2010 Server to Office 365 Migration?
There may be variations in the steps involved in migrating to Exchange Online depending upon the current on-premises Exchange Server version. Office 365 supports five different migration methods to cater to different requirements. The supported migration methods are stated below:
Internet Message Access Protocol (IMAP) migration
Cutover migration
Staged migration
Third-party migration
Hybrid deployment.
Factors Affecting Migration Process
The time taken to migrate varies for each of these methods ranging from a few hours for a single mailbox with a few GB of data to several months for a complex migration process involving thousands of mailboxes, SharePoint sites, and other items. Below are some of the most important factors to consider for migrating Exchange 2010 to Office 365.
Migration method.
Type, quantity, and density of data.
Migration server performance.
Network configuration.
User-throttling policies.
Consequently, there are wide variations in the migration efficiency for the same migration path for similar mailboxes.
How Long Will It Take to Complete Exchange 2010 to Office 365 Migration?
The best way to determine how long it will take to migrate is by scheduling a test migration and estimating the migration throughput and the average queue time. Here is a rough estimate of how long it will take for the migration to complete.
Fewer than 1000 mailboxes, 5-14 days.
1000-5000 mailboxes, 10-30 days.
5000-10000 mailboxes, 20-45 days.
10000-50000 mailboxes, 30-60 days.
50000-100000 mailboxes, up to 3 months.
>100000 mailboxes, up to 6 months.
There may be variations in these numbers based on the complexity of the mailbox profile.
Scenarios for Different Migration Types:
The IMAP migration method is used almost exclusively for migrating mailboxes from other services like Gmail. This method is not recommended for Exchange 2010 to Office 365 migration. This method is useful only for moving emails but there is no service interruption.
Cutover and staged migrations are based on merge and sync moves. The cutover migration method is for organizations with fewer than 2000 mailboxes (150 for optimal performance). Admins can move calendar, contacts, and other items to Office 365 mailboxes using directory synchronization.
Staged migration is for organizations that plan to move to on-premises mailboxes and other contents like calendars and contacts over a few weeks or months in batches. In most cases, organizations having thousands of mailboxes prefer staged migration. The disadvantage of this method is that there is a small service interruption.
Third-party migration is used when there are specific requirements such as the need to migrate public folders to Exchange Online. Obstacles like these can be circumvented by using third-party tools. These tools can also simplify the migration process by automating some of the processes and providing greater flexibility for migration. However, it might be expensive to purchase these tools especially for smaller tenants and not all of them will be equally effective.
Hybrid migration involves the simultaneous deployment of on-premises infrastructure and Exchange Online. Users can share their calendar items and global address lists (GAL) between the organizations. Let us explore the two hybrid deployment options in detail.
Express Migration for Office 365
Express migration involves the use of the minimal hybrid option in the Exchange Hybrid Configuration Wizard for migrating mailbox contents to Office 365 in a duration of a few weeks or less. This method is suitable for businesses that have at least one on-premises Exchange Server 2010 whose contents can be moved to Exchange Online. Additionally, this method is better suited when directory synchronization is not required for managing users. Most importantly, there is no service interruption.
Hybrid Office 365 And Exchange Server 2010 Deployment
This mode of deployment is more appropriate when there are over 150 mailboxes that have to be migrated from Exchange Server 2010 to Office 365 in small batches over a longer duration. In this mode of deployment, the on-premises Exchange Server works in tandem with Office 365. This allows mail routing between Exchange Online and the on-premises Exchange 2010 server with the same domain namespace. It also allows the sharing of other components like the calendar and other Outlook items along with centralized control for mail flow, message tracking, and archiving. Although this process is technically not a migration to Office 365, it might be a necessary intermediate step for organizations transitioning to the cloud environment when they have a complex on-premises infrastructure that cannot be retired quickly.
Apps4Rent Assistance for Exchange Server 2010 to Office 365 Migration
Identifying the right migration path and applying the best practices for the Exchange 2010 Server to Office 365 migration is a challenge for most organizations. While it can be argued that the comprehensive documentation provided by Microsoft or the simplicity of using third-party tools should help businesses perform the Exchange Server 2010 to Office 365 migration themselves, it is much more complex than that. It takes skills and practice to move content from on-premises infrastructure to the cloud especially when the former is heavily customized. Moving archives from a legacy archiving system integrated with Exchange 2010 is one such challenge. Other features such as calendar sharing too are prone to break after migrating to Office 365. While some admins prefer to resolve these issues themselves, working with a Tier 1 Microsoft Partner like Apps4Rent that provides managed services for Office 365 migration and offers tailor-made solutions at promotional-prices with free 24/7 email, phone, and chat support has proven beneficial to thousands of businesses around the globe. Contact us today for assistance.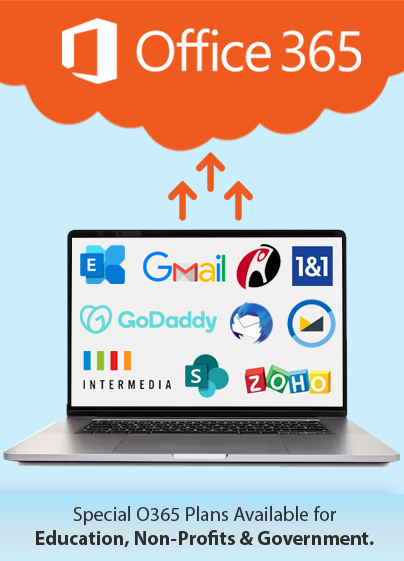 Get FREE migration from
Exchange 2010 to Office 365