FastComet is a cloud hosting platform that offers a wide range of web hosting services. It supports around 50,000 personal and small-business website owners. Being a relatively new entrant, FastComet is relatively less known than some of the bigger hosting service providers but offers a similar spectrum of services ranging from shared hosting, WordPress hosting, and virtual private server (VPS) hosting to domain services, and a do it yourself (DIY) site builder.
Many of FastComet hosting subscribers use the bundled email service. Such users often decide to change their service provider or need a more powerful collaboration solution. In this article, we will focus on migrating from FastComet to Office 365/ Microsoft 365.
What Are the Benefits of Office 365 Over Bundled Email Services?
The Microsoft 365/ Office 365 productivity suite offers several services and features that are not available with FastComet bundled email services. Here are some of the advantages of migrating from hosted email to Office 365.
Most Microsoft 365 include the Office Online suite comprising Excel Online, Word Online, OneDrive for Business, and other applications, that are necessary for modern businesses.
Exchange Online in Office 365/ Microsoft 365 offers much more advanced security and compliance features, such as filters, archiving, and anti-spam features, than most other bundled email services.
Office 365 is a Microsoft-managed software as a service (SaaS) solution. Unlike other email services that could involve overheads, such as manual security updates, control panel integration, and server maintenance, Exchange Online does not require significant intervention. However, it offers admins and users greater flexibility and control over the service.
Specialized Office 365/ Microsoft 365 plans customized for nonprofits, educational institutions, and government agencies offer unique features and unmatched discounts that are not available with email hosting services.
How to Migrate from FastComet Hosted Email to Office 365?
FastComet is a cPanel-based hosting provider and supports webmail services such as RoundCube and Horde. The simplest method to switch to Office 365/ Microsoft 365 is using IMAP migration. Follow the steps below to migrate emails from FastComet hosted email to Office 365.
Install the Outlook email client on a desktop computer used to access the email account containing the messages that have to be transferred to Office 365/ Microsoft 365.
Configure the email service with the Outlook client using its server and port details.
Similarly, configure the new Office 365/ Microsoft 365 email accounts with Outlook.
Copy the messages from all folders including, Sent, Drafts, or and custom folders to the Office 365 mailbox.
Once the files have been copied, update the MX records in Microsoft 365 Admin Center to ensure that emails are routed to Exchange Online servers.
Apps4Rent Can Help with FastComet Hosted Email to Office 365 Migration
One of the main challenges of cPanel migration from FastComet hosted email to Office 365 is that it involves significant manual efforts. Additionally, certain components, such as Calendars and Contacts cannot be directly copied to Office 365/ Microsoft 365 using the IMAP method. As a Microsoft Gold Partner in competencies such as Cloud Platform, Cloud Productivity, and Collaboration and Content, and a Tier 1 CSP, Apps4Rent can help in migrating from hosted email services to Office 365/ Microsoft 365. Contact our cloud migration advisors, available 24/7 via phone, chat, and email for migration assistance.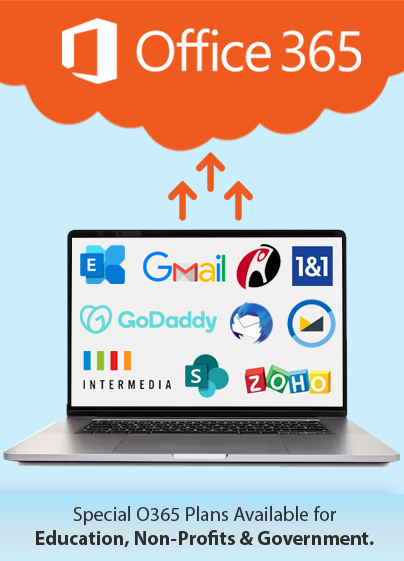 Get FREE migration from FastComet to Office 365