A2 Hosting is a web hosting provider that has been around since 2001 and is best known for its page loading speeds. The hosting provider offers shared hosting, WordPress hosting, VPS hosting, dedicated hosting, and domain registration services, among others. With data centers in several countries, A2 Hosting has a significantly large footprint in North America, Europe, and Asia.
While A2 Hosting offers high-speed hosting services, the costs of the popular shared hosting plans, with which many users use bundled email services shoot up significantly at the time of renewal. Consequently, many users opt for alternate shared or dedicated hosting services and look for other email services. In this article, we will focus on migrating from A2 Hosting email to Office 365/ Microsoft 365.
Why Migrate to Office 365 from A2 SMTP Hosting?
A2 Hosting provides direct access to email messages using webmail solutions such as Horde and RoundCube using a cPanel account in addition to email clients. However, there are several advantages of using Exchange Online with Office 365 than this approach.
Users will be able to circumvent restrictions associated with certain plans that do not allow external SMTP servers to send e-mail messages.
There are fewer restrictions on the number of emails that can be sent from an Office 365/ Microsoft 365 mailbox. Even though A2 Hosting provides unlimited email accounts, they cannot be used for sending large volumes of emails, such as newsletters.
Office 365 always offers a consistent user experience across devices and platforms, which may not be the case for other hosting services that often have a compromise between security and user experience.
Microsoft 365 Admin Center provides businesses much greater control over their user accounts than cPanel, which is available with A2 Hosting.
Office 365/ Microsoft 365 is a productivity suite with several other applications and services that complement the email service. Moreover, as a fully managed service, customers do not have to worry about server components.
Microsoft offers specially customized plans for government entities, non-profits, and educational institutions. These are either available at heavily discounted prices or have additional features and customizations for meeting compliance requirements, which hosting services do not offer.
How to Switch from A2 Hosting to Office 365?
There are different methods for migrating from A2 Hosting to Office 365.
The easiest method is to use cPanel Office 365 migration. Here is a summary of the steps.
Navigate to the Email section, and then click on Email Accounts on the cPanel in the A2 Hosting dashboard.
Click on the Check Email option for the email account to be migrated to Office 365.
Select a supported web host if not done already.
Export the mailbox and save the contents in the PST format.
Import the contents into the Office 365/ Microsoft 365 mailboxes using Outlook.
Provide the server details in the Exchange Admin Center to route emails to the Office 365/ Microsoft 365 mailbox servers to complete the migration.
Apps4Rent Can Help with A2 Hosting to Office 365 Migration
One of the challenges involved in migrating from A2 Hosting to Office 365 using the cPanel method is that it can be time-consuming and prone to errors, especially if there are many mailboxes. As a Microsoft Gold Partner in several competencies and a Tier 1 CSP, Apps4Rent can help businesses acquire appropriate Office 365/ Microsoft 365 licenses and streamline the migration process. Contact our Office 365 migration advisors, available 24/7 via phone, chat, and email for assistance.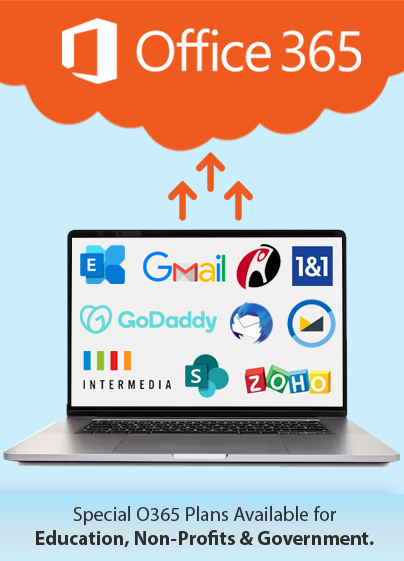 Get FREE migration from A2 Hosting to Office 365