cPanel is widely used by hosting providers to manage email and hosting accounts for POP/IMAP protocols. The mails on cPanel can be integrated with features such as forwarders and autoresponders. It also boasts features like spam protection and email authentication that are usually not available with other providers for the prices for which cPanel is available. Another important feature is the mailing list – which can be used to broadcast emails to several mailboxes simultaneously.
While these features are quite handy for individual users and small businesses with a bare-bones email interface, it might not meet more complex requirements. For that, one needs a sophisticated email system that can be provided by the Office 365 ecosystem. For this reason, more companies are migrating their cPanel mailboxes to the Outlook interface.
Let's delve into more reasons why Outlook Office 365 is preferred over the cPanel interface.
Office 365 Migration Is Becoming Increasingly Popular
Office 365 suite is the benchmark for security and integration capabilities. The applications and services developed by Microsoft and its partners work seamlessly on Office 365. The unparalleled compatibility coupled with water-tight security features makes Office 365 applications one of the best solutions for meeting compliance of businesses. In addition to the above-mentioned features, Office 365 is available as different service packs that can be customized to meet unique business requirements. On the whole, Office 365 falls in a different league altogether which is more than just an interface.
How to Migrate to Office 365 from cPanel?
Like most new email systems, cPanel is POP and IMAP enabled. IMAP migration is the most convenient method to carry out the migration process. However, there are restrictions on the size of the emails that can be migrated. The other option is to convert the emails to PST files and upload them to Office 365.
If you aren't using any tool for migration, there are two ways to migrate emails from cPanel to Office 365:
IMAP Servers Migration
Any IMAP-enabled email client on cPanel can be connected to the Office 365 server from the Exchange Admin Center. If the email migration page is not preconfigured for a specific email account, it can be done by entering the parameters of the IMAP server as an unlisted service. Once you have entered the server details, you will be asked for the email address of the users who have to be migrated to Office 365. Enter the credentials and start the migration process.
Note that this process does not automatically create an email address on Office 365. Ensure that you have created an email account for the user before the migration process.
Migrating Email from cPanel to Office 365 by File Import
Emails from cPanel can be imported into Office 365 by converting them into the PST file format. There are again several ways of doing this.
If there are only a few users, each user can import their older message into Outlook directly after saving the data as PST files or some other compatible file type.
Alternatively, organizations can migrate email items in bulk. The first method to do this is to use the Azure AzCopy tool to upload the files to a network drive from which the items can be downloaded into Outlook. The other method involves shipping the drive with the items to Microsoft and having their professionals do the upload.
Apps4Rent Can Help with cPanel to Office 365 Migration
cPanel to Office 365 migration using manual techniques have proven to be tricky for many businesses. There have been instances where users have encountered authentication errors and faced accessibility issues. Some users have tried automation tools with varying degrees of success. Of course, it is not recommended to leave things to chance when your data is extremely sensitive. Migration should be performed by specialized professionals only.
As a Microsoft Certified Gold Partner and Tier 1 CSP for Office 365, Apps4Rent provides reliable Office 365 migration services along with 24/7 technical support via phone, chat, and email.
If you have any questions related to mailbox migrations, feel free to contact our experts now. We'll be glad to assist you.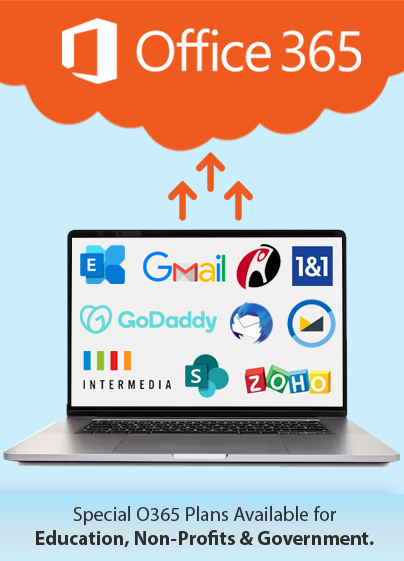 Get FREE migration from
cPanel to Office 365