Intermedia is a premier cloud application provider that is well known for providing communication and collaboration solutions that are secure and easy to use. Its cloud applications are well integrated and can be managed easily from a unified platform. Intermedia provides applications for conferencing, file sharing and backup solutions, email and archiving services along with other utilities. On its website, Intermedia says it offers 24/7 support along with 99.999% uptime.
Undoubtedly, it is among the toughest competitors for Microsoft Office 365 when it comes to hosting mailboxes. In spite of this, many users also look out for Intermedia to Office 365 migration.
This is a comprehensive guide on how to migrate Intermedia mailboxes to Office 365 successfully.
Why Migrate Intermedia Mailboxes to Office 365?
Intermedia is, in essence, a hosted Microsoft Exchange system. It is a bunch of applications and services that are built on top of Microsoft offerings and services. Obviously, the Intermedia services have many similar features as of Office 365. Some users might notice the lack of openness in terms of integration capabilities vis-a-vis Microsoft Office 365.
Although you can contact Intermedia 24/7 for white glove services, the cost of this facility is included in your subscription. Also, depending upon the version, Microsoft Office 365 includes more out-of-the-box tools and greater flexibility than Intermedia's products. While it might not be a major hitch for most businesses, it does sway people's opinions in Microsoft's favor considering the value for money and the trust for Microsoft brand.
Migration Process for Intermedia to Office 365
The steps involved in migrating from Intermedia hosted exchange to Microsoft Exchange server can be explained in two simple steps. The admin will have to:
Manage the configuration settings for Intermedia
Set up the Office 365 account for users.
Configuring Intermedia Server
Like all other migrations, Intermedia servers require an endpoint to migrate to Office 365 servers. This requires the admin to have a user with full permissions on the Intermedia Admin Control Panel.
The admin has to create a new user account with full access to all items including the public folders.
The new user account must have Exchange & ActiveSync enabled.
Once through with the steps in the Intermedia Admin Control Panel, proceed with the second set of steps in Office 365.
Office 365 Configuration
Login to Office 365 Exchange Admin Center with admin credentials.
Create a migration endpoint with the Outlook Anywhere option if you plan to use staged migration or cutover migration. Note that you can even use IMAP migration if needed.
Use an email address other than the newly created account with full privilege access for testing the connection between Office 365 and Intermedia server.
Add the domain username and password for the full-privilege account to create the migration endpoint.
Name the migration endpoint once the server addresses are auto-populated and start the batch once you are ready with the exchange mailboxes.
Drawbacks of Manual Intermedia to Office 365 Migration
While the Exchange Admin Center does provide a reliable method to migrate emails from user mailboxes from Intermedia to Office 365, it is not uncommon for users to experience difficulties in moving other items like contacts and calendar. Migration tools can be used for migrating these items to the Office 365 accounts. If it is more than just the mailbox items that have to be migrated, it would be a good idea to outsource the task to migration experts.
Apps4Rent Can Help with Intermedia to Office 365 Migration
With dependable support and features to maintain security, reliability, and compliance, Intermedia is certainly a worthy competitor for Office 365. Its relative lack of third-party integrations and higher costs for packages with addons are mainly the reasons why clients migrate Intermedia mailboxes to Office 365.
If you want to migrate your Intermedia mailboxes to Office 365 with all the nitty-gritty covered, contact Apps4Rent now.
Apps4Rent is a Microsoft Solutions Partner for Modern Work and a Tier-1 CSP for Office 365, having migrated over millions of mailboxes since 2003. Even if your migration is really complicated, get in touch with our experts for a free discussion. Our world-class Support is available 24/7 via phone, chat, and email. Contact us now!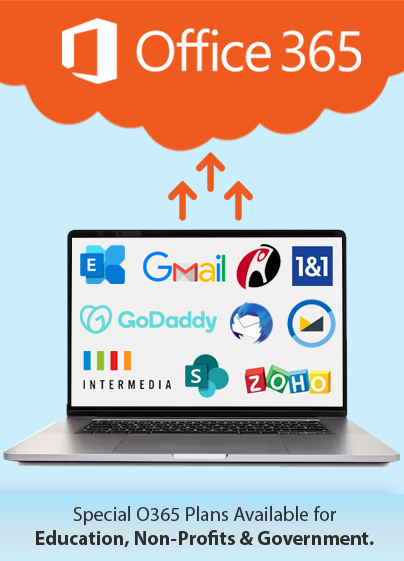 Get FREE migration from
Intermedia to Office 365