Microsoft Office 365 has inherent advantages over its competitors. The value for money of its products is so appealing to the customers that many choose it even over freeware. For instance, Mozilla Thunderbird is roughly the equivalent of Outlook but considering it as an Office 365 product as a whole lends context to the comparison. The safety features along with the ability to collaborate online on documents in real-time makes Office 365 an attractive proposition for businesses.
Besides Office 365 guarantees unprecedented scalability and availability that few other services offer. It is for these reasons that businesses look for Thunderbird to Office 365 migration solutions.
Benefits of Migrating Thunderbird Mailboxes to Outlook
Apart from the scalability, security, flexibility, and affordability factors of Office 365 suite, administrators state some of these specific reasons for Thunderbird to Office 365 migration.
Integrated data storage, sharing, collaboration, and communication features
Cloud facility access on a subscription basis
Reliable Microsoft servers guaranteeing security and data availability
Flexibility in the plans that allow scaling and a choice of features
Application accessibility from a range of devices
Tight integration of commonly used applications and features like MS Word, MS Excel, and MS Teams that allow members to share the responsibility more seamlessly
How Would You Migrate from Thunderbird to Office 365?
Depending on factors like scale, mailbox type, and purpose, organizations choose an appropriate migration technique from several available options. Let us take a closer look at some of the most commonly used methods for migrating Thunderbird mailboxes to Office 365.
MBOX File Import

Thunderbird saves mail items in the MBOX format. These can be converted to PST files that can then be imported into Outlook.

Open the folder containing the emails to be migrated in the Thunderbird application
Use the 'Save As' option to export them to an appropriate folder
Open the aforementioned folder on Outlook
Use the Azure AzCopy Tool for importing email data into Office 365 if there are many email accounts
Upload the folder using a network drive
Import the PST files into the appropriate accounts after mapping the drive

Mail Forwarding Technique

Some users might not have to migrate all their emails to Office 365, or even if they do, the numbers are often manageable. Such users can simply forward their mails from their email addresses to Office 365.

Open the Thunderbird application on the desktop
Use the Forward as Attachment option for the emails to be migrated to Office 365
Access the emails in the Office 365 application to confirm their availability
Drawbacks of Migrating Thunderbird Mailboxes to Exchange Online Manually
While the Thunderbird application can be configured for Exchange Online, most users prefer to use Outlook with Exchange Online to derive the maximum benefits from the native services. Besides, Exchange Online and Outlook as a part of Office 365 become much more capable when they are integrated with other Office 365 applications and services. What end-users get is a comprehensive communication and collaboration suite with Office 365 rather than a standalone application used for managing emails and chat.
Conclusion
The best way to cross the hurdles involved in Thunderbird to Office 365 migration with regards to issues like incompatibilities, inconsistencies, and other risks is to outsource the migration process to experts who are trained to handle such issues. This is particularly true for businesses with large volumes and mailbox types for whom data integrity is the primary concern. If you are looking to migrate your mailboxes on Thunderbird to Outlook Office 365, contact Apps4Rent today!
Apps4Rent is a Microsoft Certified Gold Partner and a Tier 1 CSP for Office 365 with deep expertise in migrating mailboxes from different service providers to the Office 365 environment. Our experts provide 24/7 assistance via phone, chat, and email. Contact us today to know how we can support you.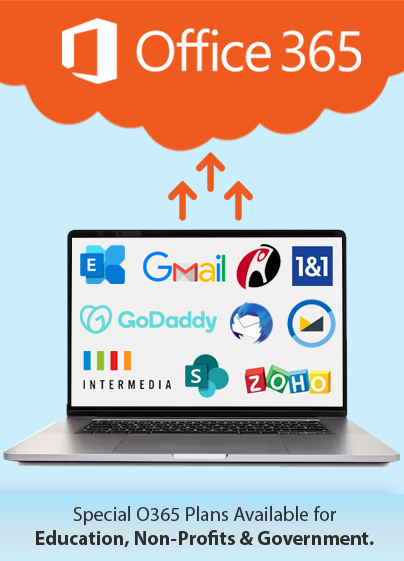 Get FREE migration from
Thunderbird to Office 365