Microsoft Office 365, when compared to its competitors, offers significant advantages. Its cost-effectiveness stands out, often making it the preferred choice over free alternatives. For example, migrating Thunderbird to Office 365, where Office 365's broader suite of products adds to its appeal. The robust security features and the ability to collaborate on documents in real time enhance Office 365's allure for businesses.
Moreover, Office 365 boasts unmatched scalability and availability, features that are relatively scarce among other service providers. These compelling reasons prompt businesses to seek solutions for Thunderbird to Office 365 migration.
Benefits of Migrating Thunderbird Mailboxes to Outlook
When you're looking to migrate Thunderbird to Outlook 365, it's essential to understand the array of benefits that this transition can offer. Here are some of the key advantages of Thunderbird to Office 365 migration:
Integrated Data and Collaboration: One of the significant benefits of migrating from Thunderbird to Office 365 is the seamless integration of data storage, sharing, collaboration, and communication features. It streamlines workflows and enhances productivity within your organization.
Cloud Accessibility: Office 365 stores your data in the cloud. It allows you to access it from anywhere with an internet connection. This flexibility ensures you can easily retrieve your information, which is particularly valuable for users who are frequently on the move or need remote access to their data.
Security and Data Reliability: Office 365 has robust security measures, including data encryption and advanced threat protection, reducing the risks of data loss, breaches, or downtime due to security issues.
Flexible Subscription Plans: Whether you need essential email services or a comprehensive suite of productivity tools, you can select a plan that aligns with your requirements. This flexibility ensures you're not paying for features you don't need, making it cost-effective.
Cross-Device Accessibility: After migrating to Office 365, you can access your apps and data from any device, enjoying the cross-device accessibility feature. It adapts to the modern working method, which often involves being on the move.
Integration with Office Applications: With Office 365, you can easily integrate other Office apps such as Skype, Exchange Server, Word, Excel, Teams, and PowerPoint. It eliminates compatibility issues and enhances the overall workflow within your organization.
Automatic Updates: Office 365 keeps its applications up to date automatically. This eliminates downtime associated with version updates and ensures you always have access to the latest features and security updates.
How to Migrate from Thunderbird to Office 365?
Depending on factors like scale, mailbox type, and purpose, organizations choose an appropriate migration technique from several available options. Before you proceed, ensure that your Office 365 account is configured and connected to the Outlook application. Let us take a closer look at some of the most used methods to migrate Thunderbird to Outlook 365.
1. MBOX File Import
Thunderbird saves mail items in the MBOX format. These can be converted to PST files that can then be imported into Outlook.
Open the folder containing the emails to be migrated in the Thunderbird application.
Use the 'Save As' option to export them to an appropriate folder.
Open the folder above on Outlook.
Use the Azure AzCopy Tool for importing email data into Office 365 if there are many email accounts.
Upload the folder using a network drive.
After mapping the drive, Import the PST files into the appropriate accounts.
2. Mail Forwarding Technique
Some users might only have to migrate some of their emails to Office 365; even if they do, the numbers are often manageable. Such users can forward their emails from their email addresses to Office 365.
Open the Thunderbird application on the desktop.
Use the Forward as Attachment option to migrate emails.
Access the emails in the Office 365 application to confirm their availability.
3. Using IMAP
Start configuring a Gmail account in Thunderbird using the IMAP server.
Create a new folder in Gmail as a temporary location for the emails you want to migrate.
Next, configure the same Gmail account in MS Outlook through IMAP or POP settings.
Download all your Thunderbird emails within MS Outlook.
Move these downloaded emails into your connected Office 365 account. This method effectively copies data from Thunderbird to the PST file of MS Outlook and, eventually, into your Office 365 account.
4. Thunderbird EML Emails to Office 365
Save Thunderbird emails as EML files:

Create a new folder on your desktop.
Open Mozilla Thunderbird and select the emails you wish to copy.
Right-click on the selected messages, and then choose the 'Save As' option.
Save the emails in the newly created folder on your desktop. Alternatively, you can drag and drop the messages into the folder instead of using the 'Save As' option.

Import EML into Outlook:

Launch the MS Outlook application.
Create a new folder or select the existing one within MS Outlook where you'd like to store the emails from Thunderbird.
Drag all the saved EML files from the desktop folder into this selected folder in Outlook.
Move these emails into your Office 365 account from the Outlook folder. This process ensures that you smoothly migrate Thunderbird to Office 365, allowing you to access your emails seamlessly.
Drawbacks of Migrating Thunderbird Mailboxes to Exchange Online Manually
When you migrate Thunderbird to Office 365, it's essential to understand the drawbacks of manually transferring your email data. Most users opt for using Outlook with Exchange Online due to its advantages. This integration with Office 365 offers a more comprehensive communication and collaboration suite.
Limited Email Migration: When you manually migrate from Thunderbird to Office 365, you face restrictions on the number of emails you can transfer in a single attempt. You must repeat the process multiple times if you have many emails to migrate.
Time-Consuming and Complex Process: The manual migration method is time-consuming and complex. Non-technical users and beginners may need more technical assistance and knowledge to perform this process.
Data Integrity and Formatting Concerns: Manual migration doesn't guarantee successful data transfer. Additionally, it may not maintain data integrity and folder hierarchy. Mail formatting and SMTP headers could be altered for some Thunderbird emails during the manual migration.
Risk of Data Loss and Errors: There is a high chance of data loss and human errors when using the manual migration method. A slight mistake can lead to the loss of essential data.
Apps4Rent Can Help with Mozilla Thunderbird to Office 365 Migration
The best way to tackle the challenges involved in Thunderbird to Office 365 migration regarding issues like inconsistencies, incompatibilities, and other risks is to outsource the migration process to experts trained to handle such matters. This is particularly true for businesses with large volumes and mailbox types for whom data integrity is the primary concern. If you want to migrate Thunderbird to Outlook 365, contact Apps4Rent today!
Apps4Rent is a Microsoft Solutions Partner and a Tier 1 CSP for Office 365 with deep expertise in migrating mailboxes from different service providers to the Office 365 environment. Our experts provide 24/7 assistance via phone, chat, and email. Contact us today to know how we can support you.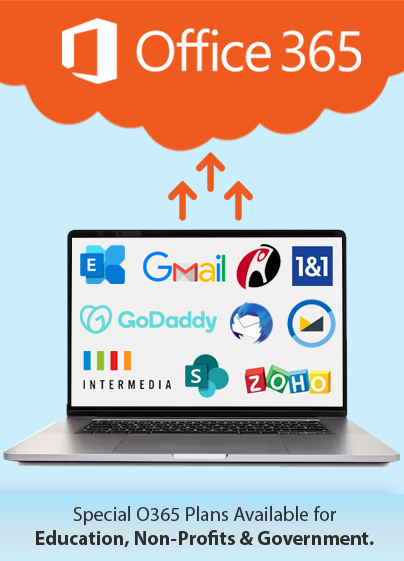 Get FREE migration from
Thunderbird to Office 365