Across the globe, SharePoint has become a go-to platform for securely collaborating within an organization. The number of SharePoint site collections has grown exponentially especially after SharePoint Online was introduced. Early adopters of the on-premises versions like SharePoint 2007, SharePoint 2010, and SharePoint 2013 are increasingly choosing to migrate their traditional SharePoint versions to Office 365 because Office 365 offers advanced features and functionalities.
The problem, however, is that the native methods available for migration are not straightforward. Migrations can be complicated with a lot of intricacies involved. However, migrating on-premises SharePoint to SharePoint Online does not have to be a nightmare if it is implemented well.
This blog is an attempt to provide a step by step guidance on the factors and methods to migrate on-premise SharePoint to Office 365.
Why Migrate from On-Premises SharePoint to Office 365?
SharePoint Online, the cloud-based version of the SharePoint, is included in Office 365 subscription. Here are a few reasons why people migrate their conventional on-premises SharePoint to a new, modern cloud-based setup.
Always up to date

Unlike the legacy SharePoint versions which will all reach an end of support date, Microsoft releases updates with Office 365 on an ongoing basis. Certain features such as Office Graph or Delve are not available on the legacy versions of applications. However, they are made available to Office 365 users as soon as they are rolled out.

Managed applications

Office 365 applications and services are managed by Microsoft. Most of them do not require to be installed on client devices. Not only does this simplify setup and installation, but there are many more advantages such as anywhere anytime access, diminished downtimes, and a modern upgraded environment.

Integrability

Office 365 applications are designed to work seamlessly with each other. Therefore, SharePoint Online can be easily used with other applications including collaborating apps such as Yammer and Microsoft Teams. This is very cumbersome to achieve with the on-premises versions.
Factors to Consider While Performing On-Premises SharePoint To Office 365 Migration
Organizations customize their on-premises SharePoint as per their specific requirement. The items such as SharePoint Calendar might be subjected to various business-specific rules. Most businesses will have a different experience with SharePoint Online from what they had with their on-premises versions. Follow the steps below before performing the migration:
Content Management

In most cases, it is expensive to move all the content residing on-premises to SharePoint Online directly. However, businesses must plan well ahead of time what content must be necessarily migrated to SharePoint Online. This process is carried out with content discovery and inventory management. It would be ideal to archive some of the content and remove what is no longer required.

Compare existing on-premises plan with Office 365

It doesn't matter which SharePoint version you're migrating from – SharePoint 2010, SharePoint 2013, or SharePoint 2016; there are bound to be differences in the features available with the Office 365 plans. If some on-premises SharePoint features have been deprecated, those features might not be available in Office 365. Once you have decided on the Office 365 plan, you need to come up with a governance plan.

Develop a governance plan

Businesses need to establish rules even before the content from the existing system is migrated to SharePoint Online. This could involve framing rules on authentication access, site usage, user permissions, site template usage, and backups among others. You can initiate the migration once you have prepared the environments.
How to Actually Migrate On-Premises SharePoint to Office 365?
Enough said. You can choose one of the several methods available to migrate local SharePoint to the cloud version. Every approach comes with its own set of advantages as well as challenges.
METHOD 1: Manual migration
The simplest way to migrate public folders to Office 365 is by manually moving the contents to Office 365. This approach is useful when there is not much data to be moved. The major drawback of manual migration is that the metadata of the content is not copied to Office 365. This means details such as the date of creation and modification cannot be changed. They are all set to the date of migration and assigned to the person performing the migration.
METHOD 2: Built-in SharePoint migration tool
The built-in SharePoint migration tool uses an API to migrate content to Office 365. While this can migrate large quantities of data quickly, it requires a migration package and significant coding expertise to carry out the process successfully.
METHOD 3: Third-party migration tools
There are third-party migration tools for moving on-premises SharePoint resources to Office 365. These tools provide additional information like real-time performance reports, backup support, and simplified user interfaces for performing the migration. While these tools are arguably more user-friendly than the out-of-the-box SharePoint migration tool, they too have their drawbacks.
Are There Any More Options?
While all the options stated above are viable methods to migrate SharePoint to Office 365, there are several complexities involved in moving contents from on-premises servers to Office 365. Some businesses choose to bypass the migration process by integrating Office 365 with on-premises infrastructure. Others outsource it to experts. As a Microsoft Solutions Partner, Apps4Rent has assisted several clients to migrate to Office 365. Our experts provide round-the-clock support via phone chat and email. If you have any doubts about migration, feel free to have a chat with us.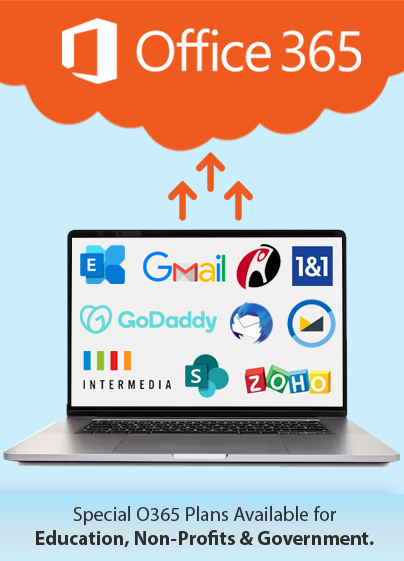 Get RISK-FREE migration from
SharePoint to Office 365