FastMail is one of the oldest email services that predates the likes of Outlook and Gmail. True to its name, it is fast with lean and uncomplicated HTML pages. It does away with many pieces of codes that are integral to other services to keep the service minimalist and fast. That, however, comes at the cost of the features that most other email services and clients offer. While many users continue to use FastMail for reasons specific to them, the progress that Office 365 has made in the past few years makes it hard to resist.
In this blog, we will elaborate on the FastMail to Office 365 migration.
Why Migrate from FastMail to Office 365?
While FastMail predates many of the leading email service providers, it still hasn't caught up with the advanced features that are offered with services like Exchange Online. Its basic plan offers a paltry 2 GB of storage space per user, certainly not sufficient for a full-fledged business account. Besides, users get only email services, and nothing else, for the price that they pay. This means no integrated chat application, or cloud storage, or any other application that a business might be using for productivity.
Compare this with Office 365. Not only does it include several of Microsoft's other offerings, but also supports third-party applications for further enhancement of capabilities. Besides, Office 365 includes some of the most complex privacy and security measures any suite offers. This includes much better protection features against malware and spam. All said and done, Office 365 offers much better value for money than a FastMail subscription.
The Advantages of Microsoft Exchange over FastMail
While it must be noted that FastMail is an IMAP enabled email service that is compatible with Outlook, it does not match with the capabilities of Exchange Online that is a part of the Office 365 suite. Exchange supports hybrid deployment, i.e businesses can use Exchange Server with Exchange Online apart from features like single sign-on, real-time collaboration on Microsoft applications, and in-place hold and archiving with eDiscovery. It also has provisions for automation that is missing with FastMail. It is for these reasons that it is a better idea to migrate to Exchange Online as a part of the Office 365 plan rather than use FastMail with Office 365.
Below are the steps to migrate FastMail to Office 365:
Setup Office 365 to accept incoming FastMail content

The first step is to ensure that every user with a FastMail account has a new Office 365 account. The Office 365 accounts will be the target email account for the migration process. Ensure that you have added and verified the domain used with FastMail in Office 365.

Map the FastMail mailboxes with Office 365

Office 365 requires the details of FastMail servers to migrate mailbox contents to Office 365. You can find it in the POP and IMAP settings in the IMAP section if the FastMail accounts are already mapped to Outlook. Gather the username and passwords of all FastMail accounts in an Excel sheet, and change them with the help of a superuser with admin rights.

Create batches and migration endpoints

Depending upon the number of mailboxes, segregate them into batches for streamlining the migration process. Create a migration endpoint for connecting the FastMail server with Office 365. This can be done in the Exchange admin center. Name the batches appropriately and run them.

Re-route FastMail mails to Office 365

Once users sign into their Office 365 mailboxes and find their previous emails, it is time to ensure that they receive all the new mails directly in their Office 365 mailboxes. This is done by changing the mail exchange (MX) records to point to the Exchange server. This could take as many as 72 hours. You can delete the migration batches once the emails are directly routed to the Office 365 mailboxes.
So…How Feasible It Is to Migrate FastMail to Office 365?
It is recommended to use the IMAP method for FastMail to Office 365 migration for the simplicity of the approach. However, IMAP migration allows the movement of emails only. However, most business accounts need to move other items like calendars and contacts as well. This is often done by exporting content in the PST format and might entail the use of third-party tools. The use of the right set of tools becomes imperative for this process. As a Microsoft Gold Partner and Tier 1 CSP for Office 365, Apps4Rent brings deep expertise in migrating mailboxes to Office 365 from email service providers like FastMail. Our experts assist clients 24/7 by phone, chat, and email support. Contact our team for further details about migration assistance.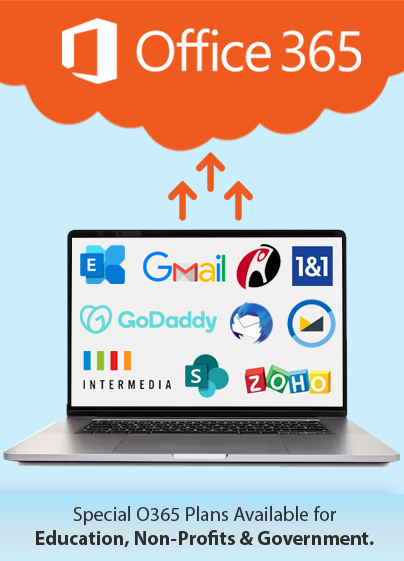 Get FREE migration from
FastMail to Office 365