If you have been lurking around on the internet for long enough, you would probably have fond memories of the "You've Got Mail!" message on your AOL mail. That was nearly two decades ago when it was arguably one of the most prevalent email service providers. While it does have a relatively simple interface and a fairly good mobile app, it is not as widely used. It is so infrequently used that it wouldn't be a stretch for receivers to mistake AOL emails as spam. Consequently, whoever using AOL mailboxes can securely migrate to a platform like Office 365.
Why AOL Mailbox Migration Is Important?
In the last few years, there has been an increasing number of queries like "Can I forward mails from AOL to another account?", or "how to forward AOL email to office 365?"
Truth be told, several users are facing issues with their AOL accounts whose support performance has deteriorated over the years. Many users have also expressed their displeasure in the lack of ability to thread conversation messages and labeling functionality in the service. More importantly, its email searching capability is rather rudimentary. This could be a major turn-off for organizations that require archiving capabilities, especially for legal purposes. Lastly, it lacks the productivity tools and integration capabilities of an advanced suite like Office 365.
Why Opt for Office 365 Migration?
The Office 365 suite is lightyears ahead of AOL mail in practically all parameters. Unlike AOL mail, it is an integrated suite whose functionality extends much beyond simple email exchange.
Businesses worldwide use Microsoft Exchange services as it is one of the most reliable systems.
Office 365 Business plans include Outlook which is far more flexible than AOL.
Office 365 also includes other apps and services like Excel, Word, PowerPoint, and OneDrive which are tightly integrated with the email application.
Businesses get reliable security and support.
How to Migrate AOL to Office 365?
AOL provides POP and IMAP access. It can be accessed from other email programs like Outlook. The steps that follow should give you an idea of how to forward AOL email to Office 365. We will assume that you will continue to use AOL services in conjunction with Outlook.
Follow the steps below to use Outlook to access your AOL mails.
Login to Outlook.
Select the gear icon to access Settings and look for "Connected accounts".
Use the POP/ IMAP3 details of the AOL mail to be linked to Outlook.
Add the AOL Mail credentials in the text boxes on the window that follows. Press OK to confirm when the "Connect your email account" message appears.
On confirmation of the message, the AOL mail should be available in the list of "Connected accounts."
You should now be able to send and receive emails on your AOL account using Outlook as the email solution.
O365 Migration Using Tools
The method described is a manual POP3/ IMAP based method for migrating AOL mails to Office 365. While this method is fairly straightforward, it is a relatively lengthy process. Some tools can significantly simplify the process. These only require the credentials for the server and can replicate the process mentioned above. Some of them provide additional information such as progress made in the migration. It can be argued that tool-based migration is less prone to errors. All said and done, they reduce the complexities involved in the migration process.
What Is the Best Way to Migrate AOL Mailboxes to Office 365?
AOL mailbox migration can be performed efficiently both by the manual method as well as by using third-party tools. However, in both these cases, you will have to retain your AOL email account. We have already seen why Exchange Online a better option is. To reiterate, it is a part of the Office 365 suite and offers much better integration with other services and applications from Microsoft and its partners, and is much more reliable. If you are considering migrating to Office 365, our experts at Apps4Rent provide 24/7 assistance via phone, chat, and email to help you implement the solution for your business. Contact us today.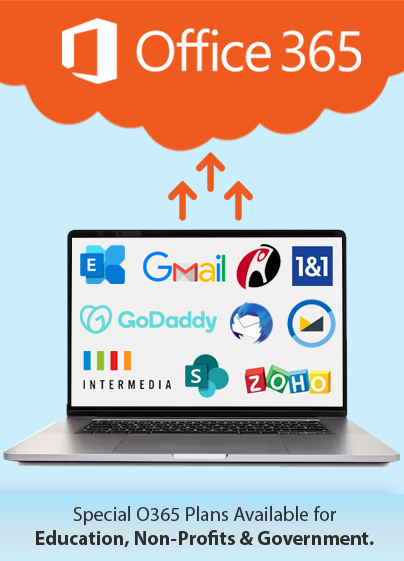 Get FREE migration from
AOL to Office 365