ownCloud is a secure collaboration platform used by over 100 million users. The open-source suite of client-server software can be deployed on-premises or cloud infrastructure and supports file sync, sharing, and content collaboration. While ownCloud integrates with browser-based office suites, including Microsoft Office Online Server, many businesses realize that the emphasis on security has often led to a compromise on performance and usability.
Consequently, many enterprises that deal with sensitive data or have to comply with regulations and use ownCloud eventually explore public cloud options that can fulfill these requirements. In this article, we will focus on migrating from ownCloud to Microsoft 365/ Office 365.
Why Migrate from ownCloud to Microsoft 365?
While ownCloud is suitable for niche scenarios in which data sovereignty is the primary concern, Microsoft 365 offers a better value proposition with advanced security features. Here are some of the advantages of Microsoft 365 over ownCloud.
Applications and services Microsoft 365 are protected by cutting-edge cloud security solutions, such as Microsoft 365 Defender, that offer protection even against some of the most complex threats.
Storage and services in Microsoft 365 are more scalable than most open-source projects such as ownCloud.
Microsoft 365 offers several apps and services such as Teams, Yammer, and SharePoint Online that can be used natively without compromising or features and functionality.
Enterprise admins have significantly more control over user accounts from Microsoft 365 admin center than with ownCloud deployments.
The total cost of ownership (TCO) is lower with many Office 365/ Microsoft 365 plans, especially for non-profits and educational institutions.
How to Migrate Files from ownCloud to OneDrive?
There are different ways to migrate files from ownCloud to OneDrive depending on whether or not users have the ownCloud desktop app. A gray cloud icon will be available in the system tray if the app is installed on the desktop. Here are the steps to migrate the files using the ownCloud app.
Start the migration process by making a note of the files that have been shared in the ownCloud app and have to be moved to OneDrive.
Login to the ownCloud web app and click on Share with others on the left side menu to reveal all the documents that are shared. The files will appear in the center section of the screen and people with whom the files have been shared will appear to the right. Make a list of files that cannot be shared, as they will have to be migrated manually.
Right-click the OneDrive icon in the system tray and click on Open Folder. Similarly, click on Open Folder for ownCloud.
Once the two windows open side-by-side, drag and drop the files in the OneDrive folder. When the blue double-headed arrow turns into a green checkmark in a circle in OneDrive, the synchronization is completed. Move the pending files manually to OneDrive.
Apps4Rent Can Help with ownCloud to Office 365 Migration
While ownCloud is widely used by businesses in finance, education and research, healthcare, and the government and public sector primarily to store files, it is also customized by some businesses for other collaboration applications. While such enterprises can switch to Office 365 Government, Education, or Nonprofit plans for compliance or discounted prices, migrating to these plans can be challenging.
As a Microsoft Gold Partner in competencies such as Cloud Platform and Cloud Collaboration, Apps4Rent can help businesses acquire appropriate Office 365/ Microsoft 365 licenses, migrate, and customize the solutions. We can also provide managed Azure services to host open-source applications in the cloud. Contact our Microsoft-certified advisors, available 24/7 via phone, chat, and email for migration assistance.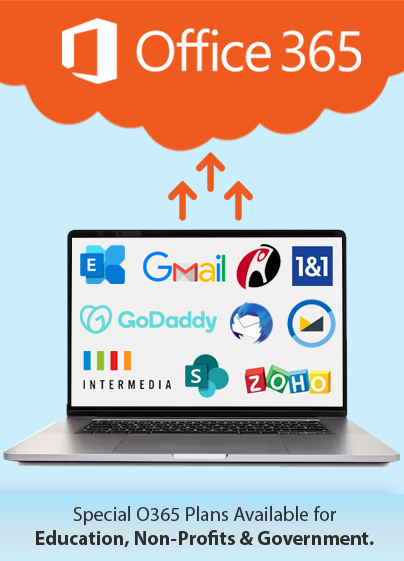 Get FREE migration from ownCloud to Office 365