Enterprises are adopting the distributed model of working at a faster rate than ever before. While some enterprises have embraced the fully remote mode of working, others have switched to a hybrid approach. An important aspect of technology that allows these modes of operation is cloud-based solutions such as Office 365 that empower remote workers to stay productive wherever they are. In these scenarios, employees often have to use multifunctional devices which are outside the corporate networks with the Office 365/ Microsoft 365 productivity suite. In this article, we will explore how users can connect printers, scanners, and other devices with Office 365.
What Are the Different Methods for Configuring External Devices with Office 365?
There are different ways of setting up multifunctional devices and business applications when mailboxes are in Office 365/ Microsoft 365. Here are the most commonly used methods.
Printing And Scanning Using OneNote

The most widely used method for configuring and using external devices such as printers and scanners with Office 365 is using OneNote. External devices must be able to authenticate using SMTP AUTH to use OneNote. This allows users to send emails and other content to the authenticated device irrespective of the physical location. The challenge with this method is that not all environments can support this deployment as there are restrictions on the number of emails that can be sent, and one email address can be used unless the device can store Office 365/ Microsoft 365 credentials.

Direct Send Method

Unlike the SMTP client submission method, the direct send method allows users to send high volumes of messages to mailboxes. With this method, even though Microsoft 365 or Office 365 mailboxes are used to send emails, dedicated Microsoft 365 or Office 365 mailboxes are not required. Additionally, devices such as printers do not require static IP addresses.

The limitation with this method is that emails cannot be sent to external recipients who may need to use the devices on their network. Additionally, Microsoft 365 throttling policies can impact performance.

Cloud-Based Solutions

Cloud-based solutions for connecting devices such as printers and scanners are typically more reliable than either of the two methods described above. Most cloud-based solutions use SMTP relays that use public IP addresses (or certificates) for Office 365 authentication. These use Office 365/ Microsoft 365 connectors to authenticate devices using an IP address.

While several third-party applications are available in the marketplace for connecting appliances such as printers and scanners with Office 365, Microsoft recommends using solutions such as Universal Print that are native to the Microsoft ecosystem. It is a Microsoft 365 subscription-based service that eliminates the requirement for on-premises infrastructure as it runs entirely on Azure.
Apps4Rent Can Help with Office 365 Implementation and Customization
While each of the three methods has its pros and cons, the Universal Print is almost always the best solution for printing as it is integrated with Azure Active Directory and supports a single sign-on (SSO) that minimizes configuration efforts.
As a Microsoft Gold Partner for several competencies, including Cloud Platform and Cloud Collaboration, Apps4Rent can provide appropriate Office 365/ Microsoft 365 licenses and help businesses customize and adopt the solution. Contact our Microsoft Certified Professionals available 24/7 via phone, chat, and email for assistance.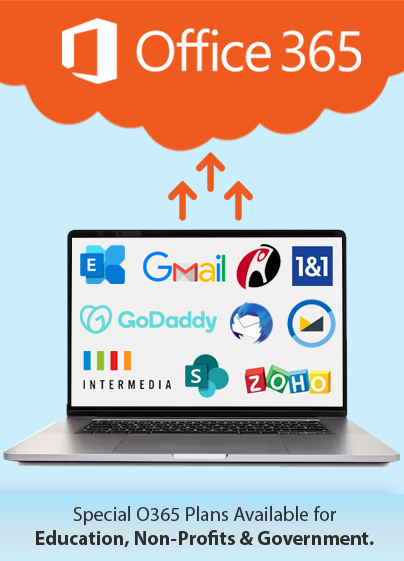 Get FREE migration to Office 365