InMotion Hosting is a technology company that offers a suite of open-source digital products, infrastructure technologies, cloud computing, and website hosting services. Customers opting for the web hosting package with InMotion Hosting often also use its email service on their server using cPanel. However, many users subsequently realize the limitations of the services and switch to fully managed cloud-based solutions. These typically offer better scalability, security, and are hassle-free in terms of setup and management. In this article, we will focus on migrating emails from InMotion Hosting to Office 365.
What Are the Advantages of Migrating from InMotion Hosting Webmail to Office 365?
The Office 365 productivity suite offers several advantages over the InMotion Hosting webmail services. Here are some of the advantages.
As a Microsoft-managed service, it is easier to set up and manage.
Although the service is configurable, users do not have to worry about technical aspects, such as server settings, patches, and security updates. This not only minimizes administrative overheads but also reduces the chances of emails landing in the spam folder of receivers.
Office 365 servers are distributed around the globe and are protected by cutting-edge technology. This minimizes the chances of malicious attacks, reduces downtime, and increases reliability.
Microsoft 365/ Office 365 offers collaboration tools and applications, such as online versions of Excel, Word, and PowerPoint, in addition to Teams, OneDrive, and SharePoint, apart from email services.
Exchange Online in Office 365 provides archive mailboxes, shared mailboxes, public folder mailboxes, and other types of mailboxes in addition to 100GB storage in individual mailboxes for some plans.
How To Migrate from InMotion Hosting to Office 365?
InMotion Hosting offers cPanel support for email services. It supports various email clients, including Outlook. Consequently, users can migrate from InMotion webmail to Office 365 using IMAP migration. Here is the procedure involved in migrating from InMotion Hosting to Office 365.
Install Outlook on Windows machines and add the InMotion server details in the IMAP settings.
Procure Office 365/ Microsoft 365 licenses for each user that has to be migrated.
If there are several InMotion email users, collate their email credentials in an Excel sheet in the CSV format, along with the credentials of the admin.
Map the users with their new Office 365 mailboxes in the Microsoft 365 admin center.
Create a migration endpoint between the InMotion Hosting server and Exchange Online server.
Create batches of mailboxes depending upon the number of users and size of the mailboxes and start the migration process.
Route emails being sent to InMotion Hosting mailboxes to the new Office 365 mailboxes by changing the DNS records.
Stop the email synchronization between InMotion Hosting webmail and Office 365 and delete the migration batches.
Apps4Rent Can Help with InMotion Hosting Webmail to Office 365 Migration
Migrating from InMotion webmail to Office 365 gives users significantly more capabilities and better security at affordable rates. Although InMotion also supports Office 365 services, users will have to purchase and configure the services themselves.
As a Microsoft Gold Partner in several competencies such as Cloud Platform and Cloud Collaboration, Apps4Rent provides appropriate Microsoft 365/ Office 365 licenses at the same prices as Microsoft and Office 365 migration services. We provide 24/7 phone, chat, and email support to customers at no additional cost. Contact our Microsoft-certified consultant for more details.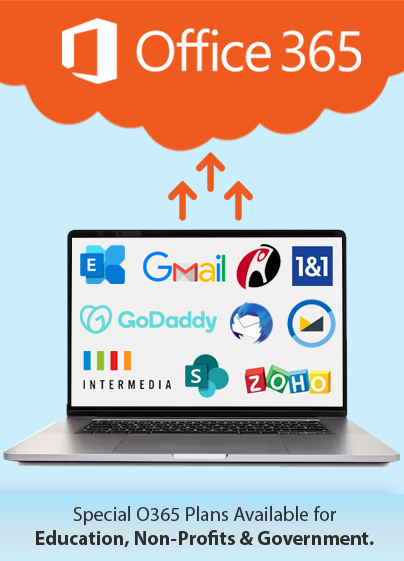 Get FREE migration from InMotion Hosting to Office 365