Journaling is an essential component of an organization's preparation to respond to legal, regulatory, and compliance requirements. With journaling, companies can record communications through different channels and archive them. An organization's ability to journal different classes of data is indicative of its compliance posture. While many organizations using on-premises solutions can manage it within their infrastructure, others have realized that they would need additional assistance when they use cloud computing. Journaling is a major challenge for Office 365/ Microsoft 365 users. Let us understand how to perform journal migration for Office 365/ Microsoft 365.
Why Perform Journal Migration for Office 365?
If you are migrating to Office 365/ Microsoft 365 and are using Exchange Online, you will need to perform a journal migration for Office 365 for compliance. Here are some advantages of journaling with Office 365.
Complex rules can be defined to guarantee the validation and immutability of messages.
Alternate journaling mailboxes can be used to guarantee availability.
Envelope journaling can be used for compact journal reports.
How to Perform Office 365 Journal Migration?
Microsoft does not allow Exchange Online mailboxes to be used as journal mailboxes. Consequently, you will have to perform an Office 365 hybrid migration or use a third-party archiving service for journaling. Here are the different migration techniques that can be used for Office 365 journal migration.
Simple Microsoft 365/ Office 365 Journal Migration

In this case, shared mailboxes are used in Office 365 for retaining information about the chain-of-custody. The emails are reconstructed at the time of an audit.

Note that Microsoft prohibits the use of shared mailboxes that are used by multiple users explicitly for archiving. However, with appropriate licenses, eDiscovery, and retention policies can be applied to shared mailboxes for ensuring compliance.

Advanced Microsoft 365/ Office 365 Journal Migration

In the case of advanced journal migration, all the data after the migration is fully available for eDiscovery. This includes blind carbon copy (BCC) data, distribution list (DL) data, and all the other relevant information. All the migrated data is distributed accurately to individual mailboxes with complete integrity and chain-of-custody details.

Using Third-Party / On-Premises Archiving Infrastructure

The last option for journal migration for Office 365/ Microsoft 365 is to use an on-premises server (e.g. Exchange Server 2019) or a third-party arching system for journaling. With this implementation, the on-premises mailbox can be used as a common journaling mailbox for both environments.
Apps4Rent Can Help with Office 365 Implementation
Journal migration for Office 365/ Microsoft 365 is a necessity for organizations that need to preserve their data on-premises for compliance requirements. The built-in litigation hold and retention policies are sufficient for other Office 365/ Microsoft 365 users. However, many of these capabilities are restricted to certain plans. As a Tier 1 Microsoft CSP, Apps4Rent can help you identify the right Office 365/ Microsoft 365 plans to meet your compliance requirement and implement them. Contact our Microsoft certified experts available 24/7 via phone, chat, and email for the best Office 365 migration assistance and plans.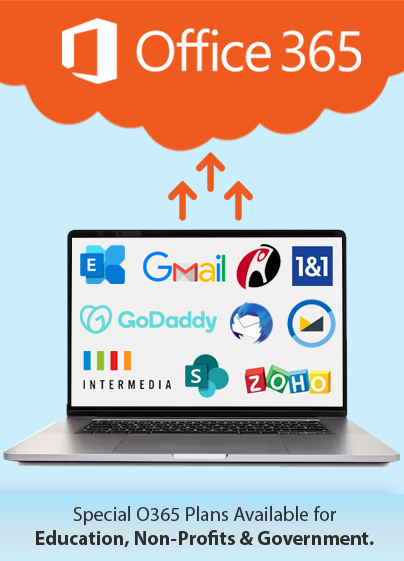 Get FREE migration to Office 365