Microsoft has provided various pathways for moving email services to the Office 365 suite. This is to ensure optimal performance and acceptable migration velocity during the process. The choice of migration should depend on factors such as customer migration workloads and anticipated performance among others.
We will compare three of the most commonly used migration methods viz. staged vs hybrid vs cutover migration in Office 365 in the following sections:
Factors to Consider for Choosing Your Migration Method
Note that there are no hard and fast rules for selecting the right migration method while moving to Office 365 mailboxes. With that said, there might be limitations on the number of options available based on certain parameters.
Some of the factors that have to be considered in comparing the staged vs hybrid vs cutover migration in Office 365 are mentioned below:
Number of email accounts and their associated objects
The individual and overall size of the objects to be considered for migration
The compatibility of existing email systems with Office 365 mailboxes
Versions of the existing and new Exchange Servers
Time and financial constraints
These are some of the primary factors which need to be considered during the process of Office 365 migration. Moreover, businesses that might choose to do the email migration themselves will have to decide the right migration tools for the process.
Comparing Staged Vs Hybrid Vs Cutover Migration in Office 365
Now that we have seen the factors involved in considering the migration method, let us look into each of the three methods for migrating mailboxes in detail.
Staged migration in Office 365
As the name suggests, staged migration is a method in which the accounts are split into batches before moving to Office 365. This is done over an extended period. Consider using staged migration in the following cases.
There are over 2000 mailboxes
You are using the legacy Microsoft Exchange Server 2003 or Microsoft Exchange Server 2007
You are experiencing unexplained failures while migrating a large number of mailboxes and splitting them into batches improves the chances of success
The email migration is complex, and end-users cannot be disrupted with tight deadlines
How to do staged migration in Office 365
Synchronize the existing users with Office 365 using AD sync
Generate a CSV list of all the accounts to be migrated
Create a batch to move email, contacts, and calendar items to Office 365 and convert the existing accounts to Office 365 mailboxes
Repeat the last two steps for every batch
Advantages of staged migration in Office 365
Maximum flexibility in moving the accounts
Minimizes the chances of being stuck with tight deadlines
Reduces disruption of major business services for end-users
The batch sizes can be managed for optimal performance
Disadvantages of staged migration in Office 365
Need to be planned because of the complexity
A dedicated administrator has to be actively involved throughout the process
Out of Office messages are not migrated with user mailboxes
Hybrid migration in Office 365
Some organizations might have to retain their on-premises servers while simultaneously moving to the cloud-based Office 365 services. Such a scenario can arise wherein admin wants to manage their AD accounts on on-premise while users can use Office 365 mailbox and services on the cloud.
How to do hybrid migration in Office 365?
Hybrid migration is a slightly more complicated process and is best outsourced to experts due to the complexities involved. There are several pre-requisites for the hybrid deployment most important of which is the version compatibility of the Exchange servers. The Office 365 subscription must include Azure Active Directory synchronization to support hybrid deployments. Then the appropriate permissions should be available for the deployment. The generic steps for hybrid migration could include:
Creation of remote migration endpoints
Enabling MRSProxy service for on-premises exchange servers
Use remote move migration type for moving on-premises mailboxes to Exchange Online and complete the migration batches
Enable offline access for web Outlook
Advantages of hybrid migration in Office 365
Secure connection between on-premises and Office 365 accounts
Shared domain name, calendar, username and password for both accounts
Integrated control for on-premises and Office 365 accounts
Message tracking, MailTips, and multi-mailbox search features for both accounts
Office 365 archiving features extensibility to on-premises Exchange mailboxes
Free/busy information sharing is possible both ways.
Disadvantages of hybrid migration in Office 365
Creates avoidable complications due to the concurrent existence of mailboxes
Necessity to use Azure Active Directory and Office 365 password syncing
Compulsion to keep the legacy Exchange servers active for longer periods
Relative inflexibility in moving to a full-cloud deployment
Cutover migration in Office 365
A cutover migration is the simplest method to move mailboxes to Office 365. It is similar to staged migration except for the fact that all mailboxes are moved at once. Needless to say, the number and size of mailboxes are significantly smaller while opting for cutover migration.
How to do cutover migration in Office 365
Create a security group in Office 365 for the new mailboxes
Connect the servers of the existing system with Office 365
Move mailbox items to Office 365
Re-route incoming mails by changing DNS records
Confirm migration completion
Advantages of cutover migration in Office 365
One of the simplest migration types available
Can be done within a few days
Compatibility with legacy Exchange servers starting with Exchange 2003
No need for syncing passwords
Distribution groups, contacts, and other items are also migrated
Disadvantages of cutover migration in Office 365
Less flexibility in terms of selectively moving objects and mailboxes
Extensive manual configuration requirements on individual desktops
No Azure Active Directory synchronization between on-premises servers and Office 365
Staged vs Cutover vs Hybrid Migration – What to Choose?
That brings us to the end of the comparison between staged vs hybrid vs cutover migration in Office 365. While cutover migration is best suited for small organizations with a few users, staged migration is necessary for larger enterprises and hybrid deployments are applicable in unique circumstances when organizations have to maintain their existing mail servers even as they migrate to Office 365.
We cannot deny the fact that migration is a complex process in which many things can go haywire despite our earnest attempt to explain the process as comprehensively as possible. It is for this reason we recommend organizations to outsource their email migration process to experts like Apps4Rent. Our experts provide 24/7 support via phone, email, and chat throughout the process. Contact us today.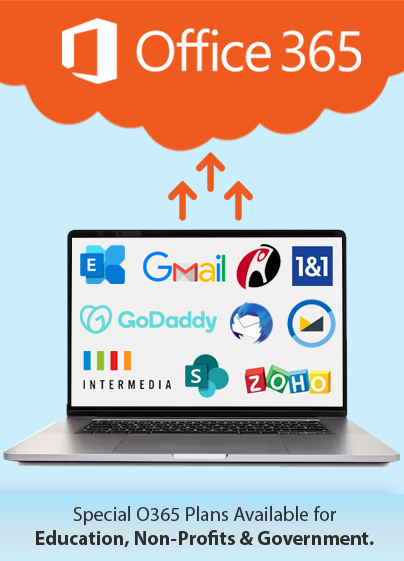 Get FREE migration to
Office 365