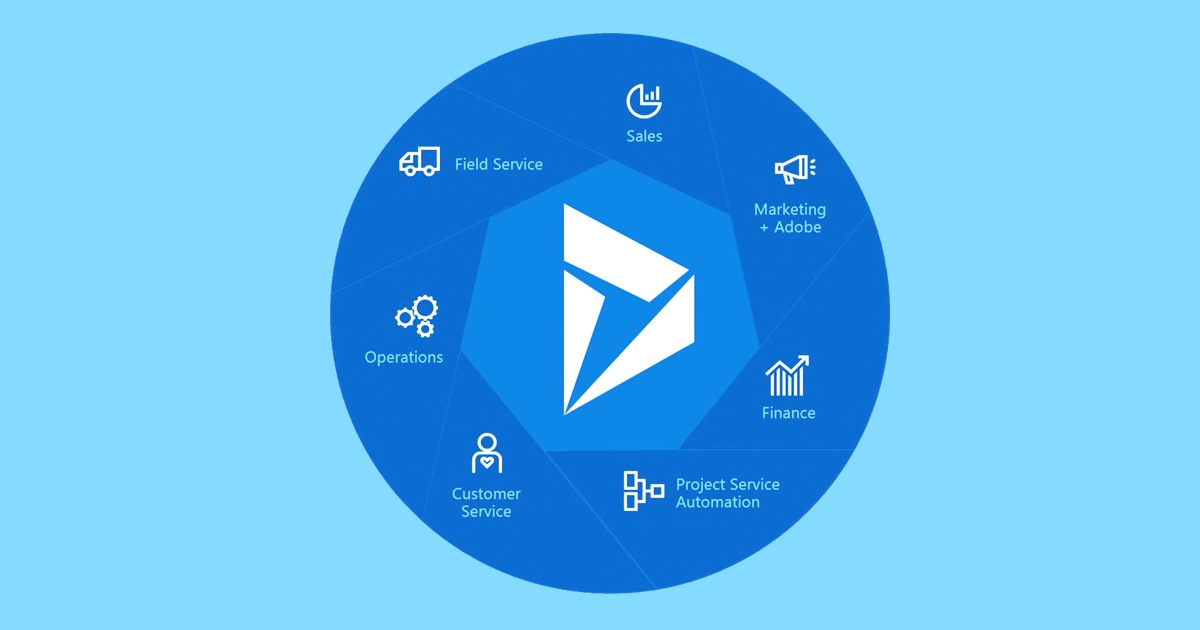 Like most of its competitors, Microsoft is designing applications with a holistic business viewpoint. It started with Office 365 that has now become the world standard of the business productivity suite with the inclusion of Excel, Word, Outlook and other applications that most businesses use 365 days a year. That design thinking has been extended to other business aspects as well. With Dynamics 365, Microsoft offers users a cloud version of a package of applications that span across ERP and CRM solutions. These applications simplify the daily operations of organizations in areas like finance, sales, marketing, and customer service among others. As with Office 365, the applications are tightly integrated and work well with Microsoft and its partner integrations.
What is the History of Dynamics 365?
Microsoft had acquired a company called Great Plains that developed a product called Dynamics along with an accounting software called Solomon that gave it a strong presence in the ERP market in the US. It further acquired Navision with Axapta to expand its presence in Europe. Microsoft already had a CRM software called Microsoft CRM, which was later rebranded as Dynamics CRM for marketing purposes. The CRM software was one of the first applications that Microsoft moved to the cloud. Consequently, it unified its offerings, made them web-based applications and clubbed them with its CRM application on the cloud to rebrand the package as Dynamics 365.
Why Use Dynamics 365?
From Microsoft's perspective, Dynamics 365 became a comprehensive suite that unified unrelated, aging ERP applications with several overlapping features into a cloud-based unified solution with interoperable components that blended with its CRM application as well as other offerings. Below are the advantages of Microsoft Dynamics 365 has over its competitors.
First Mover Advantage in the Cloud Revolution
Applications on the cloud are easy to set up and maintain. Customers are increasingly opting for cloud-based applications to meet their business requirements because a large part of the operations that they would have to manage would be handled by Microsoft. There is no need for buying servers, installing applications or performing maintenance operations. Instead, they can rent the package they need and run it like a regular web application.
Product Unification
By bringing all the disjoint applications that it had acquired and developed under the Microsoft Dynamics 365 umbrella, not only has Microsoft minimized the cost of developing an integrated suite from the ground up but has also ensured that the user experience is consistent throughout the package regardless of the scale of operations. In hindsight, it might have been impractical for Microsoft to develop all the features and capabilities that came with each of the applications in a short span.
Simplified Licensing
Dynamics 365 is based on the SaaS model. It provides much more flexibility than other software packages which pose challenges in the form of financial and infrastructure constraints. On the contrary, with Dynamics 365, clients only have to purchase and renew licenses for specific plans that include the capabilities that they need rather than choose and pick modules that add to the capital costs.
Tight Integration
Perhaps the most important distinguishing factor between Dynamics 365 applications from the rest of the competition is the ease with which they integrate with other applications especially the ones that are made by Microsoft. With the ability to leverage the functionalities of other generic Microsoft applications like Power BI, Outlook and the like, Dynamics 365 is especially appealing to customers who might already be heavily invested in Microsoft's products even before considering Dynamics 365 as a standalone suite.
What Are the Applications Available in Dynamics 365?
Dynamics 365 is a jack of all trades application suite that extends its reach much beyond simple CRM and ERP applications. It is just as useful for field technicians, human resources professions, marketing, and sales teams and customer service executives.
Stated below are some of the capabilities of Microsoft Dynamics 365.
Finance and Operations
Dynamics 365 helps businesses make better decisions with powerful reporting capabilities, support for multiple legal entities and currencies and machine learning. It has provisions to automate tedious financial processes and generate bills, invoices, and financial statements. It provides tools to run operations across geographies efficiently by automating processes, assisting with budget planning and meeting regional and international compliance requirements.
Marketing Logistics
Dynamics 365 provides comprehensive solutions for businesses to meet the requirements of their customers by providing tools to efficiently plan, deliver and control the flow of goods, materials, and information. While marketing, customer service, and sales suites are useful for businesses across all industries, businesses manufacturing physical products have tools to manage their supply chain management and retail operations. Additionally, some Dynamics 365 applications can be used in the retail and e-commerce industries to streamline operations.
Field Services
Some businesses need to depute personnel to their client sites. This is a complex operation especially when the business services many clients. Dynamics 365 provides scheduling tools for assigning tasks to employees and assisting them while they are working. The suite can be used for planning of tasks, communications with stakeholders, and management of people and inventories.
Project Management
The project management tools include dedicated and unified dashboards for monitoring and visualizing various metrics that are most likely to be measured to gauge the progress made on projects. It can be integrated with Office 365 applications to improve collaboration with resources and customers.
Human Resources
HR professionals can use Dynamics 365 to identify and recruit top talent. The suite also includes tools to create personalized training and compensation programs for employees. It is designed to measure and improve organizational efficiency while reducing complexity.
Dynamics 365 pricing
We have already seen the flexibility that Dynamics 365 offers in terms of licensing. This flexibility is reflected in the pricing models as well. Users pay only for the applications and capabilities that they use. Broadly, the applications are classified under different sections namely Marketing, Sales, Customer Service, Field Service, Finance, Operations, and Retail. Businesses have the option of subscribing to the various plans in each of the above categories on a per user per month or per tenant per month subscription basis. Subscriptions start at as low as $50 per user per month and additional app subscriptions start at $20 per user per month.
So…What Do We Conclude?
Many people claim that Microsoft has simply renamed Dynamics CRM, Dynamics AX, Dynamics GP, Dynamics NAV, and Dynamics SL as Dynamics 365 CRM, and Dynamics 365 ERP applications. There cannot be anything further from the truth. While most of the capabilities of these applications have been retained and enhanced, the fact that all these applications have been modernized and standardized to fit and work seamlessly in the Microsoft environment comprising of operating systems, databases and tools for consistency is no mean feat. The ERP applications that are a part of the Microsoft Dynamics 365 look nothing like they were before. The applications are extensible through the Microsoft AppStore and use the common data model for tighter integrations and fewer complications.
Dynamics 365 is undoubtedly a great value proposition for your business. Its flexibility and the ability to integrate with existing Microsoft applications are hard to beat. The gap between Dynamics 365 and its competitors is rapidly increasing as the suite continues to evolve and businesses adopt it to solve complex problems. Apps4Rent is a Microsoft Partner that makes Dynamics 365 accessible to businesses. Our engineers provide 24/7 support via phone, chat, and email. Reach out to us to know more.