Yahoo was one of the most popular email service providers for several years but started running into troubles at the beginning of the decade. While other peers expanded and improved product offerings, Yahoo did not make significant progress. Consequently, people started looking for other alternatives. While Yahoo does offer professional mailboxes, their features and flexibility pale in comparison with market leaders like the Office 365 suite. In this write-up, we will discuss how to migrate Yahoo mail to Office 365 if you are looking for alternatives to your Yahoo mailbox.
Why move Yahoo emails to Outlook (Office 365)?
Before we explore how to migrate Yahoo mail to Outlook, let us consider the reasons why Office 365 migration is becoming increasingly popular with Yahoo mail users.
Flexibility
Office 365 is available in several plans both for individuals, businesses, and enterprises. Businesses can scale up easily using their existing plans or upgrade as they grow.
Functionality
Most of the Office 365 plans offer more than just mailboxes. Users get other Microsoft applications and services like Excel, PowerPoint, One Drive and so on. Even if they are not available as a part of the package, these applications can easily be integrated as add-ons.
Security
Microsoft secures its users with some of the most advanced features. Many of the security features available with Office 365 are generally offered only on enterprise suites.
How to migrate Yahoo mail to Outlook (Office 365)?
If you are using the manual procedure to migrate from Yahoo mail to Office 365, it has to be done by importing Yahoo mail to Office 365 on Outlook. You will have to export Yahoo email files to Office 365. Below are the detailed steps for migrating Yahoo mails to Office 365.
Change Yahoo email account security

The first step of the Yahoo mail to Office 365 migration process is to change the security settings on Yahoo. You need to relax some of these settings to allow non-Yahoo apps, in this case, Office 365 applications, to access the server.

Add a new account and manually configure server settings in Microsoft Outlook

The next step is to add the Yahoo email servers to Outlook to proceed with the manual setup in MS Outlook.

Setup POP or the IMAP email account

Since Yahoo mail does not use Exchange ActiveSync services, the only alternative for moving the Yahoo mail account is using the POP and IMAP method.

Update POP and IMAP account settings

The next step involves authenticating the Yahoo mail server on Outlook followed by the population of the details of the incoming mail server and outgoing mail server fields. Ensure that the outgoing server has "My outgoing server (SMTP) needs authentication" checked and uses the same settings for the incoming mail server. Also, ensure that you have ticked the "This server requires an encrypted connection (SSL)" option after adding the SMTP and POP port numbers.

Check if Yahoo mails are available in Office 365 account

Finish the configurations, exit Outlook and restart the application. If you can see your Yahoo mails in Outlook mail, the Yahoo to Office 365 migration was successful.

Import Yahoo files to Office 365.

It is possible to export Yahoo mails to Office 365 only in the PST file format. Consequently, the Yahoo backup files of the mail account must be converted to PST files before uploading it to the default location. There are two ways of moving Yahoo PST files to Office 365.
Network upload method
The Azure AzCopy tool is the only supported method of importing PST files into Office 365.
Use the access key with the SAS URL to upload the PST files on a file server or common organization folder.
Create a PST import mapping file that can be used for the PST import job in Office 365.
Verify that the files have been imported.
Drive shipping method
Procure the special storage key provided by Microsoft and use the PST import tool to copy the Yahoo PST files to a hard drive.
Ship the hard drive to Microsoft and let their personnel handle the PST file export.
Filter the required PST files to add to Office 365.
Another way to migrate from Yahoo to Office 365
The manual method to migrate Yahoo email to Office 365 can be complicated, error-prone, and time-consuming. It is also subjected to many limitations that can be overcome with certain migration tools. These tools too, however, have their limitations. So, performing a Yahoo to Office 365 migration can still prove to be a tricky affair.
The alternative
We have seen in detail how to migrate Yahoo mail to Outlook. The method described above is applicable when you plan to retain your Yahoo mail servers and configure them to work with Outlook. However, depending upon your Office 365 plan, you can avail of Microsoft Exchange service that works seamlessly with Outlook.
A service provider like Apps4Rent not only helps you procure the best Office 365 plan suitable for your business but will also assist you with the end-to-end migration from Yahoo to Office 365 with 24/7 support via phone, chat, and email. Contact our experts today.
Also Read: How Long Does it take to Migrate to Office 365?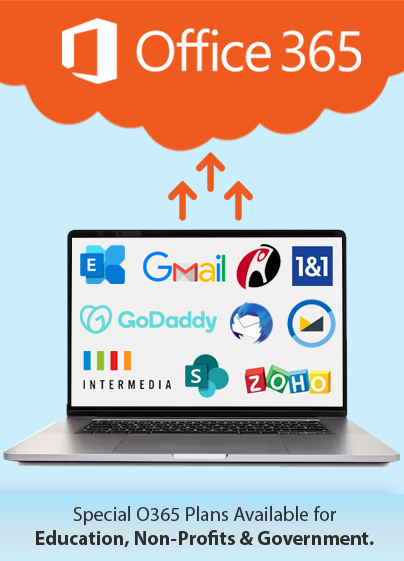 Get FREE migration from
Yahoo Mail to Office 365