Google Groups is a collaboration feature in G Suite with which people with common interests can share ideas. Teams, departments, and students can use Google Groups within their organization for communication and collaboration. With Google Groups, it is possible to send invites to events, create Q&A forums, share documents, and create public, private, or announcement-only mailing lists. If your organization uses G Suite and is planning to migrate to Office 365/ Microsoft 365, you will also have to migrate memberships, existing lists, and content to Office 365 services. This article explains how to migrate from Google Groups to Office 365/ Microsoft 365.
Where Are the Options to Replace Google Groups in Office 365?
If you are planning to migrate from G Suite to Office 365/ Microsoft 365 and are using Google Groups for collaboration, there are several options in the latter productivity suite with similar capabilities. You can choose from the following options depending upon your communication and collaboration requirements.
Mailing lists

If all conversations in Google Groups happen only using email, mailing lists in Office 365 is the best option. Mailing lists provide a centralized solution to send and receive internal and external emails.

Microsoft 365 Groups

Microsoft 365 Groups provide a full suite of collaboration resources to teams, including a shared inbox, calendar, document library, and notebook, among others. It is the foundation of teamwork in the Microsoft 365 productivity suite.

Microsoft Teams

If you use Google Groups in your organization primarily for discussing a common topic of interest, Microsoft Teams is the best substitute. The instant messaging solution allows users to create channels and teams that can be used by people for live, persistent chats.

Microsoft Yammer

If you are using Google Groups as a forum/ discussion board, you can move your threaded conversations to Yammer. Organizations can use the enterprise social networking service to post content that can benefit larger audiences.
How to Export Content from Google Groups?
Apart from the owner of the Google Group, the super administrator of a Google domain can export the data from Google Groups for the entire organization. It is possible to export the information about various groups and activities performed in the groups. This includes archived threads, pending messages, topic tags and categories, membership and group information, canned responses, and links to recent activities, groups, and messages. Here are the two ways to export data from Google Groups.
Super admins of the Google domain can use the Data Export tool in the Google Admin console to export Google Groups data into an archive from which the contents can be imported into Office 365.
If there are only a few users, the owner of each group can download the data. Members or managers can either request the data that they need from the owner or download the history of messages from their email archives.
The files can be exported in the .zip, .tgz or .tbz format. They can be stored on a physical device from which it can be imported into Office 365 accounts or directly exported to OneDrive.
While both these methods can be used to export Google Groups data without much effort, they have their drawbacks. Neither of the methods can export data in accounts that have been archived.
How to Move Content from Google Groups into Office 365?
There are two ways in which you can move the content that has been exported from Google Groups to Office 365.
In the first method, the exported data can be transferred to OneDrive accounts from which it can be used across different applications and services that are available in Microsoft 365/ Office 365.
The second method involves the use of third-party tools for Google Groups to Office 365 migration. These tools can offer additional features, such as the ability to perform delta passes, migrate metadata, and concurrent migrations.
Apps4Rent Can Help with Google Groups to Office 365 Migration
One of the biggest challenges in migrating Google Groups to Office 365 is the lack of APIs to export data directly from Google Groups. So, it is important to manage permission smartly to minimize data loss. Additionally, most Google Groups to Office 365 migrations involve the movement of embedded files stored in Google Drive that will have to be accessed directly from the source. Such nuances require detailed planning. As a Tier 1 Microsoft CSP, Apps4Rent can help migrate from Google Groups to Office 365 without disrupting critical business operations. Consult our Office 365 migration experts available 24/7/365 via phone, chat, or email for Office 365/ Microsoft 365 plans and migration assistance.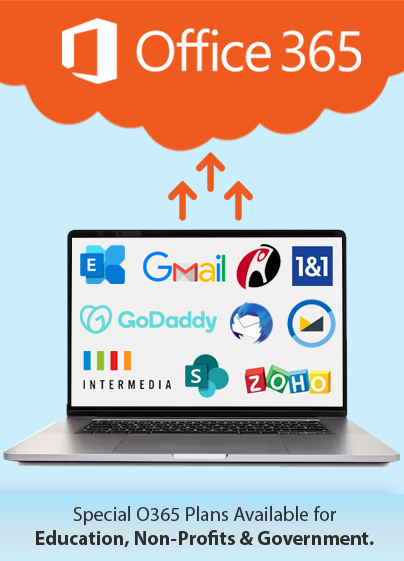 Get FREE migration from
Google Groups to Office 365