Google Sites is a team site service that is available as a part of Google G Suite. Since Google Sites was launched in 2008, it has been promoted for managing enterprise content and collaboration using Google Drive. While Google Sites was originally based on the technology of a startup called JotSpot that Google acquired in 2006, it made significant changes to the solution and had renamed the original product as 'Classic Google Sites' which cannot be used after November 1, 2020. While the rebuilt Google Sites is a marked improvement over the resource-starved offering that it was, larger enterprises have preferred to migrate from Google Sites to SharePoint Online/ Office 365 rather than upgrading their existing sites due to various reasons.
Why Migrate from Google Sites to SharePoint?
While SharePoint was launched as an on-premises solution long before SharePoint Online was launched, Google Sites' web and cloud foundation manifests in its architecture. Here are some reasons to migrate from Google Sites to SharePoint.
SharePoint offers many more configuration options in terms of web parts, libraries, apps, and pages.
The Microsoft solution offers better security features with granular permissions at the site level, pages, collections, lists, folders, and even files.
With SharePoint Online, you can collaborate with Word, Excel, PowerPoint, and other Office 365/ Microsoft 365 apps.
Users can monitor the activity of collaborators in real-time and can even unshare files to prevent further changes.
SharePoint allows organizations to customize workflows and apps by integrating Flow and PowerApps.
Microsoft offers dedicated mobile apps for Android, iOS, and Windows.
What Factors Affect Google Sites to SharePoint Migration?
Although SharePoint Online and Google Sites offer similar collaboration capabilities, they are designed differently making the migration a challenging process.
While Google Sites is more hierarchical, SharePoint Online has a flat library for storing pages to avoid naming conflicts.
The depth of menus and their text content in Google Sites cannot be recreated directly on SharePoint.
Certain components such as Google Gadgets do not have equivalent web components in SharePoint.
Embedded Google Drive content in Google Sites can add to the complexity of migration.
Additionally, factors such as permissions, attachments in Google Sites Announcements, and naming conventions have to be considered before migrating from Google Sites to SharePoint Online.
What Are the Methods for Google Sites to SharePoint Online Migration?
Unfortunately, there is no out-of-box method available for migrating content from Google Sites to SharePoint Online. There are primarily two methods for moving Google Sites content to SharePoint.
Using PowerShell for Moving Google Site Data to SharePoint
Google Sites has to be queried for extracting documents and information on the metadata. This has to be done using APIs. Here's how it is done.
Extract the list of Google Sites that have to be migrated.
Generate the Access Token from the Google API Dashboard for querying the Google API for Google Sites.
Note the core values of metadata such as the name of the file, its file path, the date on which the file was modified, and the author.
Export the queried data into a CSV file.
Format the data and import it into SharePoint using PowerShell scripts.
While this method is inexpensive, it requires advanced PowerShell scripting knowledge. Also, the APIs for the classic Google Sites is different from that of the new one. So, the steps involved in the migration would depend on the deployment.
Using Migration Tools for Google Sites to SharePoint Online Data Transfer
Migration tools offer a more elegant method for moving content from Google Sites to SharePoint Online. Most of them provide user-friendly interfaces that replace the functionalities of codes and scripts. Here are some of the other advantages of using tools for migrating content from Google Sites to SharePoint Online.
Admins can generate reports detailing the migration performance.
Tools often provide security features such as data encryption during the migration process to minimize the chances of attacks and data loss during the transit.
Some tools can provide delta passes to minimize downtimes for Google Sites to SharePoint migration.
The scope of the migration can be extended to more components such as Permission, Menus, Google Gadgets, and even URL restructuring that may not be possible with simple PowerShell scripting.
While using third-party tools might improve the efficiency of the process, it must be noted that neither Microsoft nor Google guarantees that the software would work with their products as described by the developer.
Apps4Rent Can Help with Google Sites to SharePoint Online Migration
Regardless of the method that you use, the lack of a built-in method to import content into SharePoint from Google Sites necessitates the expertise of Google Sites to SharePoint Online migration service providers. As a Tier 1 Microsoft CSP, Apps4Rent can not only help you migrate from G Suite to Office 365/ Microsoft 365 but can also host your SharePoint Server on our infrastructure if you need advanced features. Contact our migration consultants available 24/7 via phone, chat, and email for assistance.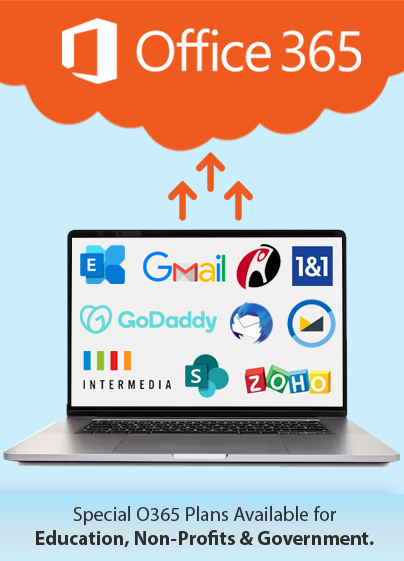 Get FREE migration from
Google Sites to SharePoint Online