Distribution Groups are perhaps the most powerful and most commonly used correspondence channels used by organizations for both internal and external communication. Also, called distribution lists (DL), these minimize the efforts required to send emails to a large number of people in an address list simultaneously. With the introduction of Office 365 Groups, there is an even more powerful solution available on Outlook. Office 365 Groups include all the features of on-premises distribution with improved collaboration features making them significantly more powerful than the latter. Let us understand in detail the advantages and how to migrate groups to Office 365.
Advantages of Office 365 Groups vs Distributed Groups:
Office 365 Groups have several advantages over Distributed Groups.
Shared mailboxes allowing all users to view and search conversation history before they joined.
All public users within the Office 365 tenant can search for topics or content and join related groups. Conversely, Distribution Groups are discoverable only by their names.
Greater autonomy for users with the ability to create, join and leave groups without depending on Exchange admins.
Additional collaboration features with the inclusion of a shared calendar, OneNote, and SharePoint for reduced dependency on emails.
Dynamic membership configuration with Azure Active Directory (AAD Connect).
It is even possible to restore a deleted Office 365 Group.
Methods to migrate Distributed Groups to Office 365 Groups:
There are two methods for upgrading Distributed Groups to Office 365 Groups. One has to be an Office 365 global admin or Exchange admin for performing the upgrade using either method.
Using the Exchange Admin Center:
A global admin can access the controls in the Exchange Admin Center.
Select Receipts and then Groups. The eligible Distribution Groups will be available in the list that appears.
Click on the Upgrade icon and confirm the dialog box to begin the process.
It is possible to upgrade multiple Distribution Lists simultaneously by selecting the appropriate ones from the drop-down list of eligible Distributions Lists.
Using PowerShell:
Microsoft has provided PowerShell scripts for upgrading Distributed Groups to Office 365 Groups using different cmdlets.
If there is only one Distribution List to upgrade, it can be done either with the Upgrade-DistributionGroup cmdlet or New-UnifiedGroup cmdlet. The New-UnifiedGroup cmdlet applies only to Exchange Online.
The syntax for Upgrade-DistributionGroup cmdlet looks as follows:
Upgrade-DistributionGroup –DlIdentities, < Distribution List 2 SMTP address>, < Distribution List 3 SMTP address>, …where the Distribution List SMTP address is the shared email address available. Create an mail with the help of experts.
Factors to Consider When You Migrate Groups to Office 365:
At present, it is only possible to migrate cloud-based, non-nested Distributed Groups to Office 365 Groups. In other words, a Distribution Group created and managed with on-premises Exchange cannot be upgraded to Office 365 Groups directly. There are other restrictions on lists as well. Dynamic Distribution lists and security groups cannot be migrated. Also, Distribution Lists with either no owner or over 100 owners cannot be upgraded. It is possible to check if a Distribution List is eligible for an upgrade by using PowerShell script.
What is the Best Solution?
While we recommend that businesses migrate groups to Office 365 Groups to improve collaboration and reduce dependency on mail contact, it can be a tedious process for on-premises users who are migrating to the cloud. While the UI-based approach works in most cases, the PowerShell method provides greater flexibility but might not be as user-friendly for businesses without tech support.
As a Microsoft Solutions Partner, Apps4Rent helps businesses make a seamless transition from their on-premises infrastructure to Office 365 with no downtimes or data loss while the migration is in the process. If you are reluctant to move your entire infrastructure, you start migrating in bits in the hybrid mode until you gain confidence in the groups in the cloud.
Rest assured, our experts provide 24/7 support via phone, chat, and email for Office 365 migration. If you have any questions or need to discuss anything related to migration, feel free to speak to our experts now!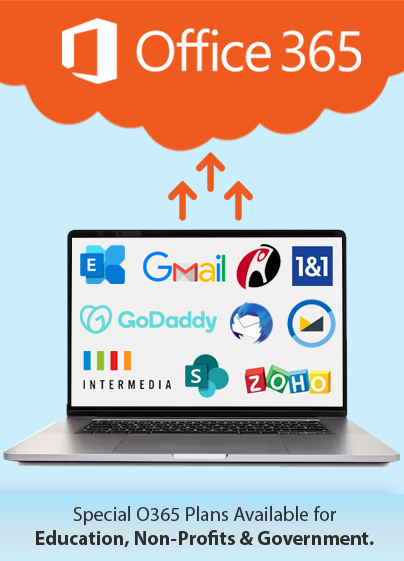 Get FREE migration from
Groups to Office 365