Zoho has created quite a furor in the short period that it has existed. It offers several features that only larger productivity suites offer. Businesses get customized email addresses along with smart features for integration and collaboration. Zoho Mail even provides complex filters, advanced search features, and eDiscovery functions. However, Zoho Mail is better suited for smaller businesses.
While the communication suite includes additional features, it misses out on some of the advanced capabilities of Office 365 prompting businesses to consider Zoho to Office 365 migration. This writeup is intended to show users how to migrate emails from Zoho to Office 365.
Better Storage Option on Office 365
If you are a part of a micro or nano-scale organization, Zoho might be the perfect productivity suite for you. It would be ideal to migrate from Zoho to Office 365 when your organization is scaling up its operations.
While all Office 365 Business plans with OneDrive access provide 1 TB of storage space, the amount of space on WorkDrive varies for each plan starting with 5 GB per user. This might not be sufficient for businesses that require greater storage space.
How Can You Migrate from Zoho Mailboxes to Office 365?
There are primarily two ways to migrate Zoho mail to Office 365.
You can migrate mailboxes either manually or using tools to automate the process.
Let's run through the steps involved in the migration process while performing the Zoho to Office 365 migration manually.
How to Manually Migrate Zoho Emails to Outlook for a Single User?
If there are only a few employees, it is better to migrate Zoho emails manually to Outlook for each user. Follow the steps below for migrating each mailbox individually.
Login to Zoho Mail and select the Import/ Export option from settings.
Export the items to an easily accessible folder. Ensure that you specify the date range if needed or the entire mailbox as required.
The items from the Zoho Mail mailbox will be exported in the .eml format which can be imported into Outlook.
How to Manually Migrate Zoho Emails to Outlook for Multiple Users?
When there are several Zoho mailboxes to be migrated simultaneously or the volume of mails is large, the better option would be to import PST files to Office 365. There are again two ways of doing this.
The network upload technique involves uploading the PST files to a temporary Azure account. Users use the SAS (Shared Access Signature) URL, a unique SAS key along with the Azure AzCopy tool to move the PST files to Office 365.
Alternatively, they can use the drive shipping technique which involves copying all the PST files onto a hard drive and shipping it across to Microsoft for them to upload the contents to an Azure drive through which you can import the contents into Outlook.
Migrate Zoho to Office 365 – Limitations of Manual Method
The manual method offers a fair bit of control over the migration process and can be done free of cost. However, it has several drawbacks.
There is a high chance of loss of data integrity especially in the case of attachments.
The more the data, the slower the migration process.
Higher probability of data corruption when inbuilt filters are used.
Considering these drawbacks, it might make more sense to use tools that can perform the migration. The features, effectiveness, and thereby the success rate varies for each tool.
The Best Method for Zoho to Office 365 Migration
While businesses can perform Zoho to Office 365 migration fairly efficiently with either the manual or the automated process using one of the tools available for purchase, the migration process itself is fraught with the danger of data corruption or loss. It might be difficult to get support if things go sideways during the migration process.
As a Microsoft Solutions Partner, Apps4Rent has deep expertise in Office 365 migration. We support clients round-the-clock via phone, chat, and email. Contact our experts today for assistance.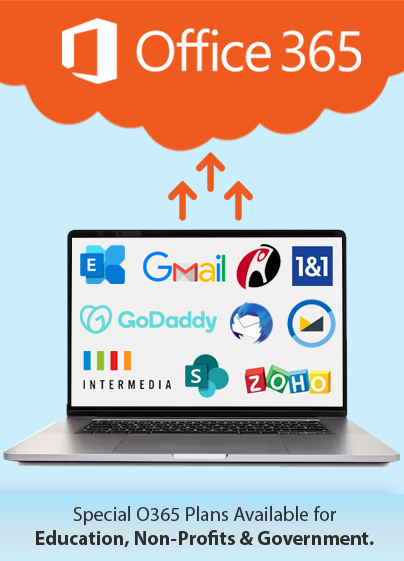 Get FREE migration from
Zoho to Office 365