Hetzner is a popular web hosting and data center operator with headquarters in Gunzenhausen, Germany. Apart from web hosting, it also offers a user-friendly control panel called konsoleH that simplifies the management of the user's online presence. This also includes access to a webmail service that has features such as an address book for managing contacts, a filter for sorting emails into different IMAP folders, a sharable calendar, tasks manager, integrated notebook, and email redirection capabilities among others. As businesses grow, they need additional features and functionalities that are not available with the Hetzner konsoleH control panel. Let us understand how to migrate from Hetzner to Office 365.
How to Change Services from Hetzner to Office 365?
If you plan to use Office 365 email services instead of the webmail available with Hetzner, you will have to change the DNS settings. Here are the steps to changing your services from Hetzner to Office 365.
Capture DNS Details
When you have a new Office 365/ Microsoft 365 subscription, you will have a domain name ending with onmicrosoft.com. You will have to register the name of the domain hosted with Hetzner Online with Microsoft to redirect emails.
Use your admin credentials to log in to the Microsoft 365 admin center.
Navigate to the Domains page from Settings and click on Add domain.
Type in the domain name and make a note of the DNS information displayed in the Add Domain wizard.
Leave the wizard open so that you can return to it after updating the information in Hetzer Online.
Update DNS TXT Record in Hetzner Online
The DNS address has to be changed on the portal to redirect email from the existing email service provider with Hetzner Online to Office 365 mailboxes.
Login to konsoleH portal/ Hetzner Online DNS Console with your credentials.
Update the details with the TXT records for the domain that you need to use with the Office 365/ Microsoft 365 mailboxes.
Verify Domain and Configure Services
Hetzner Online is not yet a Domain Connect enabled registrar. You will have to make the necessary changes for Microsoft to use the domain after it is verified.
Copy the details for the MX records, CNAME, SPF TXT records, and SRV records, and update the values in the Hetzner Online portal.
Click on Finish in the Microsoft 365 Admin portal and exit the wizard.
Once the DNS propagation is complete, you should start receiving emails in the Office 365/ Microsoft 365 mailboxes.
How to Migrate from Hetzner Online to Office 365?
While the DNS update will ensure that you can send and receive emails with your new Office 365/ Microsoft 365 mailboxes, the existing content will not be moved without a migration. The steps from migration from Hetzner to Office 365 would depend on the type of webmail services that you are using with the panel.
Here are some of the methods with which you can migrate from Hetzner hosted mailboxes to Office 365.
If you are on a legacy email service, set up a POP3 pull to move emails to Office 365. However, this could result in the loss of IMAP folders.
If you are using a newer service, you can perform an IMAP migration to pull mailboxes into Exchange Online directly.
If there are not too many items to be moved, use Outlook to manually import emails and synchronize with Exchange Online.
As the last option, use a third-party migration tool for moving all the mailbox contents including calendar items, to-do lists, notes, and contacts into Office 365/ Microsoft 365.
Apps4Rent Can Help with Hetzner to Office 365 Migration
Hetzner to Office 365 migration can be complex especially if you are using multiple services with the control panel. As a Tier 1 Microsoft CSP, Apps4Rent can help you migrate from different messaging solutions that work with Hetzner to Office 365/ Microsoft 365. Contact our Microsoft certified experts available 24/7/365 via phone, chat, and email for Office 365/ Microsoft 365 plans and migration assistance.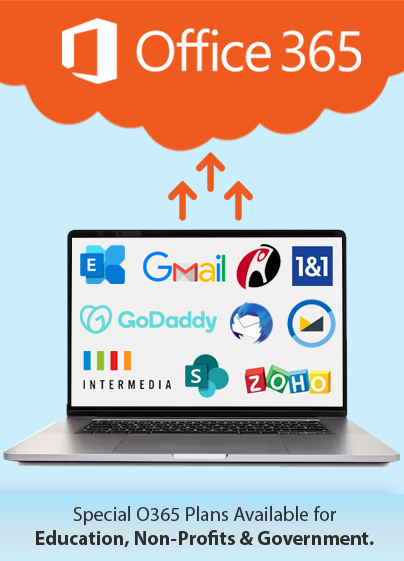 Get FREE migration from
Hetzner to Office 365