DreamHost offers some of the most affordable website hosting plans available in the market. It is popular among WordPress web designers and guarantees fast, secure, and high-availability services. With an easy-to-use control panel and a full-featured tool suite, it is an ideal solution for basic web hosting requirements. However, as businesses begin to thrive, they require more features and control than what the basic email service available with their domain hosting plans provide. Consequently, many businesses opt to upgrade to a productivity suite such as Office 365/ Microsoft 365 while leaving their website hosted with DreamHost. Let us understand how to migrate from DreamHost to Office 365/ Microsoft 365 if you are in a similar position.
How to Migrate from DreamHost to Office 365/ Microsoft 365?
If you plan to migrate your email services from DreamHost to Office 365, updating the DNS records in DreamHost will allow you to use Microsoft 365/ Office 365 services with your existing domain that can continue to be hosted with DreamHost. Here is what you need to do to use your DreamHost hosted domain with Office 365/ Microsoft 365.
Update DNS Records to Use Microsoft Services
Login to your DreamHost account.
Select Domains>Manage Domains from the Dashboard.
Scroll down to the Domain section and select the DNS of the domain that you plan to use with Microsoft 365/ Office 365.
Update the custom DNS for the domain.
Wait for the completion of the DNS change propagation.
Redirect Emails to Office 365 Accounts
Once the DNS change has been propagated, you can redirect emails to the newly created Office 365/ Microsoft 365 accounts.
Select Mail>Custom MX from the Dashboard page.
Click on Edit in the Actions column in the Manage Mail Delivery section.
Update the MX Records with the values of the Microsoft mail servers and delete the existing values, if any.
You will also have to update the CNAME records, SPF values, and SRV records to complete the process. Once the migration is complete, you will start receiving emails sent to accounts associated with your DreamHost domains in the newly created Office 365 mailboxes. Use the IMAP migration or cutover migration to move data from existing DreamHost mailboxes to Office 365.
Why Migrate from DreamHost to Office 365 Using Tools?
While redirecting emails from DreamHost webmail to Office 365 is easy, the migration of data can be more challenging. IMAP and cutover migration methods do not provide much control over the process and might not be able to migrate all the data. Third-party tools might be able to solve many of the problems associated with native methods.
Third-party tools have user-friendly interfaces to initiate and monitor the process.
Many tools provide additional control, such as the ability to migrate only selected folders and use filters.
The migration process is more streamlined and often significantly faster.
Log reports of the migration process are more detailed and often include additional information such as file format, destination path, status, and timestamp.
Third-party tools are often more successful in preserving meta-data, attachments, contacts, and other data.
Apps4Rent Can Help with DreamHost to Office 365 Migration
Most migrations do not end with redirecting emails and moving content to the new mailboxes, and DreamHost to Office 365 migrations are no different. There are several intermediary steps to ensure that users can take full advantage of their new Office 365/ Microsoft 365 accounts. As a full-featured business suite, Office 365 includes several other applications and services that can be customized and configured to cater to the unique requirements of your business. As a Tier 1 Microsoft CSP, Apps4Rent can help your business migrate from DreamHost to Office 365 and provide 24/7 phone, chat, and email support. Contact our migration consultants today for more information on Office 365/ Microsoft 365 plans and migration assistance.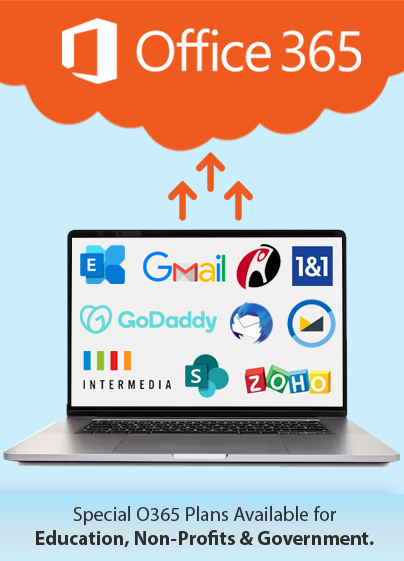 Get FREE migration from
DreamHost to Office 365