HostCentric is a web hosting provider that offers email hosting services as well as a bunch of other hosting services suitable for small and medium-size businesses. With email services, it offers unrestricted mailboxes, additional features like calendars, contacts, and task management files, as well as security against viruses and spam. It also enables users to access webmail from anywhere. However, when a business expands, simple email hosting providers like HostCentric could find it difficult to offer the required capabilities right out of the box. In this article, we will focus on migrating emails from HostCentric to Office 365.
Why Migrate from HostCentric to Office 365?
Migrating from HostCentric to Office 365 has several benefits:
Office 365/Microsoft 365 is a productivity package that includes a number of applications such as Word, Excel, and PowerPoint online, and services like Teams, SharePoint, OneDrive, and many more in addition to the email service.
The Office 365 suite contains features like autocomplete as well as other AI-assisted and machine-learning features.
HostCentric offers a limit of 10 GB of mail storage as it is intended for small and medium-sized enterprises, as opposed to Office 365, which gives a minimum of 50 GB of mail storage space on all of its plans.
Office 365/ Microsoft 365 services are protected with Microsoft 365 Defender, which is designed to offer protection even against advanced malware and ransomware attacks.
Steps for Migrating Email from HostCentric to Office 365/ Microsoft 365
Users can migrate emails from HostCentric to Office 365 using IMAP migration. Here is the procedure involved in migrating from HostCentric to Office 365:
Install Outlook on Windows machines and add the HostCentric server details in the IMAP settings.
Procure Office 365/ Microsoft 365 licenses for each user that must be migrated.
If there are numerous HostCentric email users, collect their login credentials along with the admin's credentials in an Excel document in the CSV format.
Map the users with their new Office 365 mailboxes in the Microsoft 365 admin center.
Create a migration endpoint between the HostCentric server and the Exchange Online server.
Depending on the user count and mailbox size, create batches of mailboxes before beginning the migration process.
Route emails being sent to HostCentric mailboxes to the new Office 365 mailboxes by changing the DNS records.
Finally, stop the email synchronization between HostCentric and Office 365 and delete the migration batches.
Apps4Rent Can Help with HostCentric to Office 365 Migration
While it is relatively easy to set up Outlook with HostCentric for email migrations, it requires further configurations and additional tools to migrate other files such as task management, calendar, and contacts.
As a Microsoft Solutions Partner, Apps4Rent can provide ideal Microsoft 365/ Office 365 plans according to the business requirements and can help in migrating emails as well as other files from HostCentric to Office 365 at no extra cost. Our email migration experts are available 24/7 via phone, chat, and email for assistance.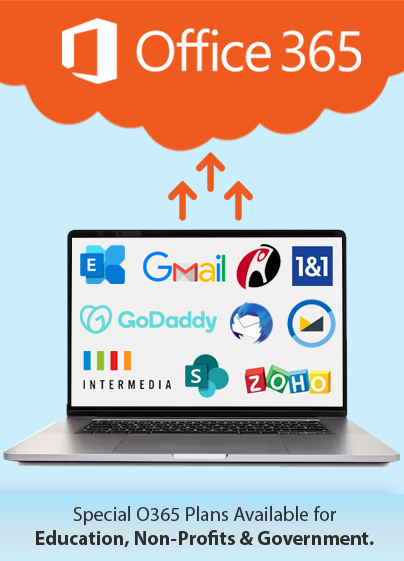 Get FREE migration from HostCentric to Office 365