BizLand is a US-based web-hosting company with years of experience in offering email hosting services along with a bunch of other hosting services. It is a viable choice for small businesses that need additional features like calendars, task management, contacts, basic security features, and a user-friendly interface with email services. While it offers high-speed hosting email services, it provides extremely limited storage and many users have faced difficulty in sending and receiving emails. Hence, many users opt for other email servers like Exchange which is included in the Office 365 suite for better scalability, reliability, and security. In this article, we will focus on migrating emails from BizLand to Office 365.
What Are the Advantages of Migrating from BizLand to Office 365?
Compared to the email services provided by BizLand, the Office 365 productivity suite has a number of benefits. Here are some of the benefits.
Exchange Online in Office 365 provides archive mailboxes, shared mailboxes, public folder mailboxes, and other types of mailboxes in addition to 100GB storage in individual mailboxes for some plans.
Contrary to BizLand servers, which are solely available in the US, Office 365 servers are distributed around the globe which mitigates any downtime issues and increases reliability.
In addition to sending emails, users can also send messages by using collaborative applications such as Yammer and Teams which come with Microsoft 365/ Office 365 subscriptions.
Microsoft offers over 1000+ security and privacy controls that protect users' accounts from any internal or external threats.
Steps for Migrating Email from BizLand to Office 365/ Microsoft 365
Follow the given steps for migrating emails from BizLand to Microsoft 365/ Office 365 using the IMAP technique.
Add the BizLand domain to Microsoft 365/ Office 365 and create user profiles.
Create the list of users from the BizLand admin console using the admin username and password and add the details to the username and password fields in an Excel sheet.
Create the migration endpoints in the Exchange admin center through Recipients > Migration > More > Migration endpoints and add the BizLand IMAP server details.
Once the BizLand migration task is completed, users can check if they can send and receive emails to confirm that the BizLand to Office 365 migration is successful.
Change the DNS records to route emails from BizLand mailboxes to Office 365/ Microsoft 365.
Once the emails are routed directly to Microsoft 365/ Office 365 mailboxes, you can stop the synchronization between the mailboxes and delete the migration batches from the Exchange admin center.
Apps4Rent Can Help with BizLand to Office 365 Migration
BizLand to Office 365 migration can become particularly challenging when there are many mailboxes and massive quantities of data with several types of files like tasks, calendars, and contacts. While the migration process can be simplified to a certain extent using appropriate tools, it still requires a significant amount of manual intervention in planning and executing the process to avoid any data loss.
As a Microsoft Solutions Partner, Apps4Rent can help businesses in Microsoft 365 email migration process by migrating BizLand emails to Office 365. Reach out to our Microsoft-certified migration experts who are available 24/7 via phone, chat, and email for assistance.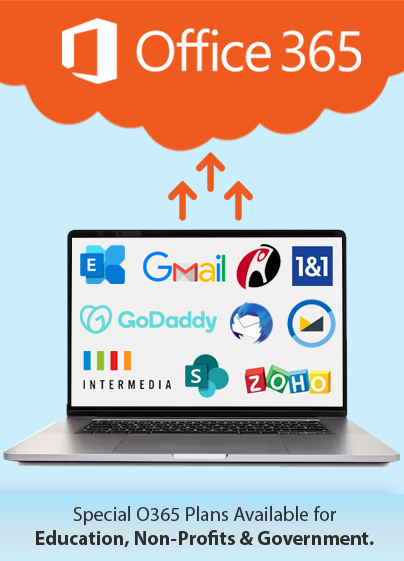 Get FREE migration from BizLand to Office 365