Hushmail is a Canadian web-based email service provider, which enables businesses to send and receive encrypted emails. It comes with electronic signature capture capabilities, which allows businesses to receive consent forms from clients, disclosures, fee agreements, questionnaires, and more. It also comes with a drag-and-drop form builder that includes customizable templates for users to create personalized web forms. As Hushmail focuses on email security, it may lack other business productivity features required for fulfilling various business operations like marketing, financing, inventory management and many more. Hence, users tend to migrate to other complete productivity suites like Office 365. In this article, we will discuss how to migrate emails from Hushmail to Office 365.
What Are the Advantages of Migrating from Hushmail to Office 365?
Office 365 provides loads of tools and services to simplify business tasks and provides other advantages such as:
Office 365/ Microsoft 365 comes with Office suite including Excel, Word, PowerPoint, and provides additional services such as Teams, Yammer, OneDrive, and many more.
Office 365 offers Microsoft Planner, which helps businesses to create, plan, assign and organize various tasks. It also helps to set deadlines, share files, allows team members to communicate with each other along with many other features.
Office 365 is HIPAA compliant, which securely handles users PHI, provides end-to-end email encryption in addition to advanced security, access, and compliance features, such as built-in data loss prevention (DLP), Advanced Threat Analysis (ATA), deep content analysis, policy-based access control, and Microsoft Defender that protects your accounts from cyberattacks like ransomware, email phishing, malware, password spray attacks, and SQL injection.
Office 365 servers are distributed globally, which reduces the possibility of any outage and increases reliability, allowing users to access their accounts anytime.
Office 365 To protect the authenticity of a document's content, you can add an invisible digital signature.
Steps for Migrating Emails from Hushmail to Office 365/ Microsoft 365?
Follow the given instructions to migrate Hushmail emails to Office 365.
Assign Office 365/ Microsoft 365 licenses to users that need to be migrated from Hushmail.
Gather Hushmail server details such as the server IP, MX, and DNS records.
If there are several users, create a CSV with email addresses, usernames, and passwords to be used for migrating to Office 365.
Create an endpoint in the Exchange admin center to connect Office 365/ Microsoft 365 servers with Hushmail IMAP server.
Create migration batches of Hushmail mailboxes and start the migration.
Once the emails have been migrated from Hushmail to Office 365/ Microsoft 365 mailboxes, change the DNS settings and update the MX records to redirect emails to the Exchange Online mailboxes.
After ensuring that the emails are routed successfully, delete the migration batches, and stop synchronizing Hushmail and Exchange Online email servers to complete the IMAP migration.
Apps4Rent Can Help with Hushmail to Office 365 Migration
Office 365 productivity suite allows businesses to manage all kinds of operations with its numerous applications and collaborative tools, while protecting it from internal and external threats.
As a Microsoft Solutions Partner, Apps4Rent can provide appropriate Microsoft 365/ Office 365 licenses based on the needs of business and can help in migrating emails from Hushmail to Office 365. Contact our Microsoft-certified Office 365 email migration experts are available 24/7 via phone, chat, and email for assistance.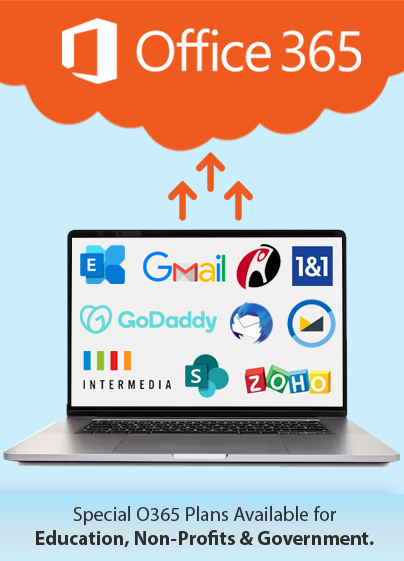 Get FREE migration from Hushmail to Office 365