In the modern world, branding your business with a custom email address is one of the crucial steps to making it known and more successful. IceWarp is one of the leading email hosting companies, which serves thousands of organizations to streamline business communication by providing email services. Its email service comes with collaborative editing, TeamChat, antispam and antivirus protection, Desktop Client, and Desktop Office, and offers video conferencing powered by WebRTC. Despite offering these many features, users tend to migrate to other email hosting providers for better productivity applications and tools. In this article, we will focus on migrating emails from IceWarp to Office 365.
What Are the Advantages of Migrating from IceWarp to Office 365?
The Office 365 productivity package has several benefits over IceWarp email services. Here are some of the advantages.
Office 365 comes with a vast range of applications such as Word, Excel, and PowerPoint and tools including SharePoint, Calendar, Dynamics 365, Yammer, Stream, Planner, and more.
Office 365 productivity suite also includes Microsoft Teams, which can be used to create meetings, chat with the participants, share files, and keep track of the meeting notes and to-dos. In addition, it collaborates with Word, Excel, and PowerPoint along with thousands of Microsoft Power Apps and third-party applications to help businesses manage their operations seamlessly.
Office 365 subscription includes OneDrive for Business, in which users can easily store, edit, share, and access their data no matter where they are, on any device. It comes with a generous amount of cloud storage of 1 TB and can be increased further depending on the licensing plan. Additionally, OneDrive for Business is tightly integrated with other Microsoft 365/ Office 365 applications and services to simplify collaboration.
The Office 365 suite provides features like autocomplete as well as other AI-assisted and machine-learning capabilities.
In addition to antispam and antivirus protection, Office 365/ Microsoft 365 offers security, access, and compliance features, such as built-in data loss prevention (DLP), Advanced Threat Analysis (ATA), policy-based access control, and Microsoft Defender that safeguards your accounts from cyberattacks like ransomware, email phishing, malware, and SQL injection.
Businesses have full control over their Microsoft 365 tenant and can customize the solution based on their changing requirements.
How to Migrate from IceWarp to Office 365/ Microsoft 365?
Follow the instructions given to migrate from IceWarp to Office 365 using the IMAP technique.
Create user accounts and add the current IceWarp domain to Office 365/ Microsoft 365.
Use the mailbox admin credentials and usernames to create a migration file in Excel containing a list of user mailboxes that are to be migrated.
Create an endpoint in the Exchange admin center using IceWarp server details, create migration batches and initiate the migration
Once the migration is completed, change the DNS records to route emails from IceWarp mailboxes to Office 365/ Microsoft 365.
Finally, stop the synchronization between the mailboxes and delete the migration batches from the Exchange admin center.
Apps4Rent Can Help with IceWarp to Office 365 Migration
As Office 365 is a Microsoft managed service, users can enjoy much more reliability, security, and additional tools compared to IceWarp. However, transferring emails manually from IceWarp to Office 365 might be challenging and time-consuming.
As a Microsoft Solutions Partner, Apps4Rent can provide appropriate Microsoft 365/ Office 365 licenses according to business requirements and can help businesses to migrate emails from IceWarp to Office 365 using tested tools at no extra cost. Contact our Microsoft-certified Office 365 migration experts, available 24/7/365 via phone, chat, and email for assistance.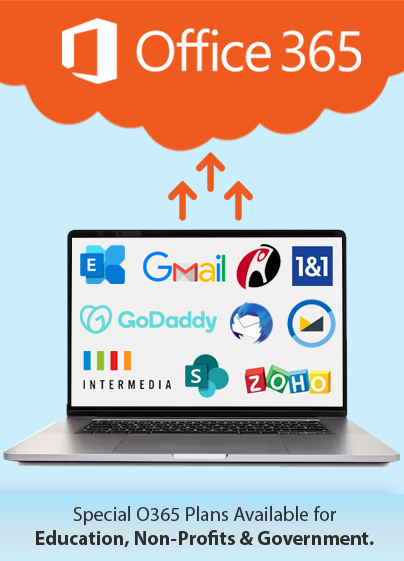 Get FREE migration from IceWarp to Office 365