Email is one of the most common forms of communication with your potential clients. A professional email creates a sense of trust and boosts a business's potential to attract new customers. EntryHost is an email hosting company, which also provides a comprehensive suite of other online services for small and medium-sized businesses worldwide. It provides a user-friendly interface, with useful shortcuts at the top of the page to help users navigate to each section. Users can access webmail from any device and from anywhere. Its email plans also include additional features like calendars, task management files, and contacts to help businesses manage their projects. Even though it offers a wide range of features, businesses prefer a more comprehensive suite like Office 365 for its scalability, reliability, and superior security. In this article, we will explain how to migrate emails from EntryHost to Office 365.
Why Migrate from EntryHost to Office 365?
Migrating to Office 365 from EntryHost has several reasons.
Although EntryHost' email service is useful for small and medium-sized businesses, it has certain limitations that restrict its capacity to scale substantially, whereas Office 365 is suitable for businesses of all sizes, providing scalability according to business requirements.
A subscription to Microsoft 365/ Office 365 also grants access to the Word, Excel, and PowerPoint components of the Office suite as well as other cutting-edge applications and technologies like Teams, SharePoint, and OneDrive fro Business.
EntryHost does not provide any uptime guarantee on its email services, which puts server availability at risk, whereas Microsoft 365/ Office 365 provides a 99.9% uptime guarantee.
Microsoft 365/ Office 365 offers additional security features such as built-in data loss prevention (DLP), deep content analysis, and policy-based access control that safeguards user accounts from cyberattacks like ransomware, email phishing, malware, and SQL injection.
How to Migrate Emails from EntryHost to Office 365?
Follow the steps given to migrate emails from EntryHost to Office 365.
Assign Microsoft 365/ Office 365 licenses to users that need to be migrated from EntryHost's email.
Fetch details such as the server IP, MX, and DNS records from the EntryHost administrative control panel.
Create a CSV with email addresses, usernames, and passwords to be used for migrating to Office 365.
Connect Office 365 server with the EntryHost IMAP server by creating an endpoint in the Exchange admin center.
If there are several emails, create batches, and initiate the migration.
Once the emails are transferred from the EntryHost email to Office 365 mailboxes, change the DNS settings and update the MX records to route emails directly to the Exchange Online mailboxes.
After the emails are routed successfully, delete the batches, and stop synchronizing EntryHost and Exchange Online email servers to complete the IMAP migration.
Apps4Rent Can Help with EntryHost to Office 365 Migration
The process of migrating from EntryHost to Microsoft 365 can be time-consuming and may also require significant technical knowledge to avoid the loss of valuable data.
As a Microsoft Solutions Partner, Apps4Rent has performed tens of thousands of migrations from other email hosting providers to Office 365 and can help you acquire appropriate Microsoft 365 licenses and streamline the Microsoft 365/ Office 365 email migration process. Contact our migration experts available round-the-clock via phone, chat, and email for assistance.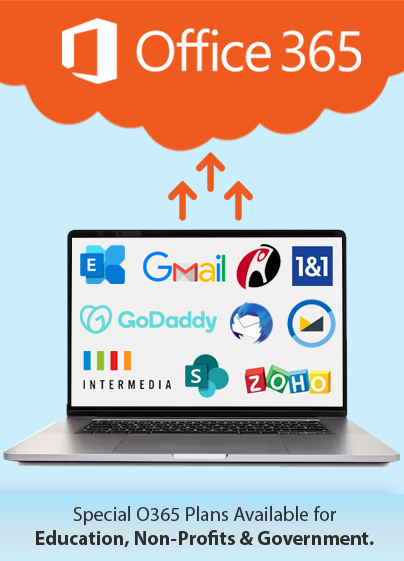 Get FREE migration from EntryHost to Office 365