Dotster is a US-based company, which provides email hosting services along with various tools suitable for small to medium-sized businesses. It provides Google Workspace with its email subscription. In addition to email services, it also offers productivity tools and communication tools like calendar, Chat, and Meet. It allows users to search, edit and access files from anywhere and from any device. It also provides a Drive in which users can store their files or share them with anyone. Despite offering many features, users experience frequent server outages, which prompts them to migrate to alternative email hosting services that are more reliable and secure. In this article, we will elaborate on migrating from Dotster to Office 365.
Why Migrate from Dotster to Office 365/ Microsoft 365?
Migrating to Office 365 has several benefits:
Dotster' email service is suitable for small and medium-sized enterprises, but it has drawbacks that limit scalability to an extent. In contrast, Microsoft 365/ Office 365 is ideal for companies of all sizes and offers scalability in accordance with company needs.
Users get a minimum of 50 GB space for storage on all Microsoft 365/ Office 365 plans, as compared to 30 GB with the Dotster email package.
In addition to email, users can take advantage of the Office suite comprising Word, Excel, PowerPoint, and other services such as Teams, SharePoint, and OneDrive which are essential for modern businesses.
Office 365 services are protected against security threats like malware attacks, ransomware attacks, and password spray attacks. It provides more than 1000 security and privacy settings that comply with all recognized international norms.
How to Migrate Emails from Dotster to Office 365?
Dotster offers IMAP enabled mailboxes that can be migrated by following the given instructions.
Create user accounts with Microsoft 365/ Office 365 subscription and add the domain to which the current Dotster mailboxes are linked, in the admin center.
Configure your customized Dotster email service on Outlook and extract the server details from the POP and IMAP settings.
Export the list of usernames, passwords, and email addresses to a CSV file and feed the data into Microsoft 365 admin center.
Create endpoints between Office 365 and the Dotster servers to establish a connection, create migration batches, and initiate the IMAP migration.
Change the DNS records to redirect Dotster emails to Office 365 mailboxes.
Delete the migration batches from the Exchange admin center after the emails have been migrated to Office 365.
Apps4Rent Can Help with Dotster to Office 365 Migration
While an IMAP migration is the most efficient method for migrating from Dotster to Office 365, the process involved in setting it could be challenging for most users due to the involvement of technical aspects like server IP, MX, and DNS records.
As a Microsoft Solutions Partner, Apps4Rent has helped thousands of businesses migrate to Office 365/ Microsoft 365 from various other email hosting providers like Dotster. Our Microsoft certified migration experts are available 24/7 via phone, chat, and email to assist you with Microsoft 365/ Office 365 migrations.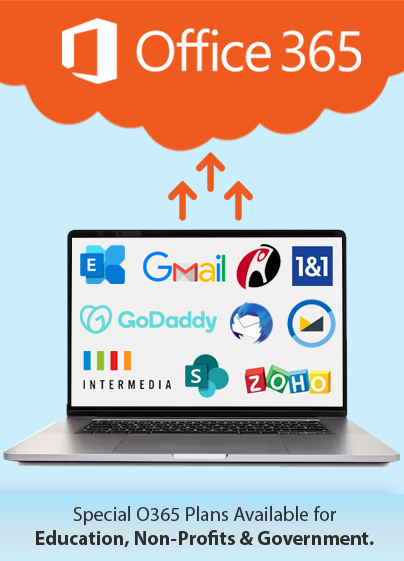 Get FREE migration from Dotster to Office 365