HostGallo is a web hosting company, which offers email hosting services along with a bunch of other hosting services. With email services, it offers additional features such as Forwarders, Aliases, Auto-responders, filters, and signatures. It also offers shared calendaring, a scheduling wizard, and a Global Address List. Despite offering these many features, users tend to migrate to other email hosting services due to excessive downtime, scalability, and security issues. While such customized solutions seem feature-rich, they are unlikely to match up with the industry-leading Microsoft Office 365 productivity suite. In this article, we will focus on migrating HostGallo emails to Office 365.
What Are the Advantages of Migrating from HostGallo to Office 365?
Here are some reasons why users should migrate from HostGallo email services to Microsoft 365/ Office 365.
Unlike HostGallo which is a standalone email hosting solution, Office 365/ Microsoft 365 is an integrated productivity suite with additional applications and services such as Excel, Word, PowerPoint, Teams, SharePoint, and many others that work seamlessly with each other to simplify collaboration.
With 50 GB of mailbox space, Exchange Online offers much more storage space by default as compared to HostGallo mailboxes. Most plans also include OneDrive for Business, which provides 1 TB of storage space at no additional cost.
Office 365 services are protected against internal as well as external threats like malware attacks, ransomware attacks, and password spray attacks with the help of Microsoft 365 Defender which is a part of the Office 365/ Microsoft 365 suite.
Businesses have full control over their Microsoft 365 tenant and can customize the solution based on their requirements using a wide range of Microsoft 365/ Office 365 services.
How to Migrate from HostGallo to Office 365/ Microsoft 365?
Follow the steps below to perform IMAP migration from HostGallo email to Office 365/ Microsoft 365.
Assign Office 365/ Microsoft 365 licenses to users that need to be migrated from HostGallo.
Gather details such as the server IP, MX, and DNS records from HostGallo' administrative control panel. Ensure that the domain registered with HostGallo is verified in the domain registry system before proceeding with Office 365 migration.
If there are several users, create a CSV with email addresses, usernames, and passwords to be used for migrating to Office 365.
Connect Office 365/ Microsoft 365 servers with the HostGallo IMAP server by creating an endpoint in the Exchange admin center.
If there are several emails, create batches, and initiate the migration.
Once the emails have been moved from HostGallo email to Office 365/ Microsoft 365 mailboxes, change the DNS settings and update the MX records to route emails directly to the Exchange Online mailboxes.
Once the emails are routed successfully, delete the batches, and stop synchronizing HostGallo and Exchange Online email servers to complete the IMAP migration.
Apps4Rent Can Help with HostGallo to Office 365 Migration
HostGallo to Office 365 migration can be challenging when there are large numbers of mailboxes and other types of files such as calendars, task management, and address lists.
As a Tier 1 Microsoft CSP, Apps4Rent has more than 16 years of experience in Microsoft 365 email migration services and can help you to migrate from HostGallo to Office 365. Contact our Microsoft certified migration experts, available 24/7/365 via phone, chat, and email for assistance.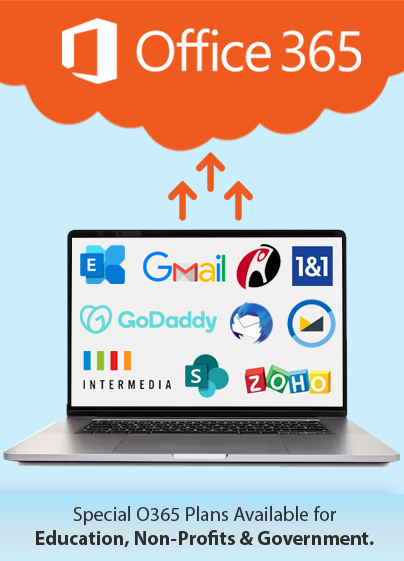 Get FREE migration from HostGallo to Office 365