iPage is a US-based company, which has served over 1 million customers with its email hosting and a range of other hosting services for small businesses. iPage provides a Google Workspace account with its email subscription. It allows users to customize an unlimited number of email addresses, provides unlimited bandwidth and security features to protect business accounts from viruses and spam. It also offers a vDeck control panel which provides an easy to navigate interface. But when it comes to productivity suites, many businesses prefer using Microsoft's Office 365 products. In this article, we will focus on migrating emails from iPage to Office 365.
What Are the Advantages of Migrating from iPage to Office 365?
Office 365 provides several advantages over iPage email services such as:
Office 365 comes with a vast range of products and applications including SharePoint, Teams, OneDrive, Yammer, Stream, Planner, Calendar, Dynamics 365, and more. They are expertly integrated with one another, offering a much better ecosystem, and fostering collaboration.
While iPage servers are located only in the US, Office 365 servers are distributed globally which lowers the possibility of any outage and increases reliability.
As a Microsoft managed service, users are protected by service level agreements guaranteeing top-notch accessibility and support.
Office 365/ Microsoft 365 services are protected with Microsoft 365 Defender, which is designed to offer protection against internal and external attacks like advanced malware and ransomware attacks.
How to Perform iPage to Office 365/ Microsoft 365 Migration?
Follow the given steps to perform iPage to Office 365 migration using the IMAP technique.
Create user accounts in Microsoft 365/ Office 365 subscription and add the domain to which the current iPage mailboxes are linked, in the admin center.
Configure the iPage email service on Outlook and extract the server details from the IMAP settings.
Create a CSV file with a list of the usernames and passwords for the hosted iPage emails, then enter the credentials in the Microsoft 365 admin center.
Connect Office 365 server with the iPage IMAP server by creating an endpoint in the Exchange admin center.
If there are several emails, create batches, and start the migration.
Change the DNS records to re-route emails to Office 365 mailboxes.
Delete the migration batches from the Exchange admin center once the emails have been forwarded to Office 365.
Apps4Rent Can Help with iPage to Office 365 Migration
Only the user's inbox and other mail folders can be migrated using the IMAP technique. Additionally, only 500,000 items, each of which can be up to 35 MB, can be migrated using this method. These limitations can be overcome using migration tools.
As a Tier 1 Microsoft CSP, Apps4Rent uses tried-and-true tools to help businesses migrate other files along with emails to Office 365 from other email services. Reach out to our Microsoft certified Office 365 email migration experts who are available 24/7 via phone, chat and email for assistance.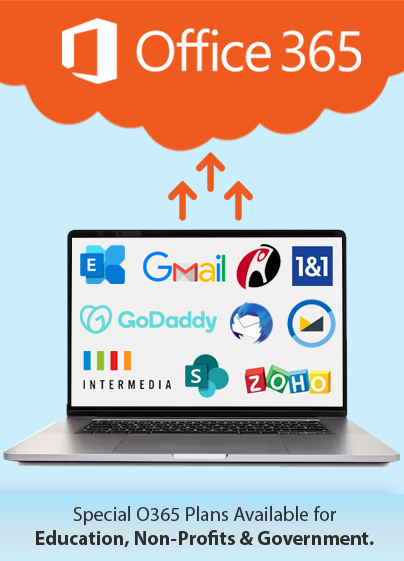 Get FREE migration from iPage to Office 365